Accolades for Dr. Gregory Hedger

Congratulations to Dr. Hedger for being appointed both to the EARCOS Board of Trustees and to the Presidency of the AAIE Board of Trustees.
AAIE
The Association for the Advancement of International Education (AAIE) (founded in 1966) is a not-for-profit association of international schools around the world. They have over 300 member shcools. AAIE promotes exemplary school leadership and effective and innovative educational practices. Dr. Hedger has already been serving as the President Elect of this organization but will take over for a two year term as the president in February of 2023.
EARCOS
The East Asia Regional Council of Schools is an organization of 200 member schools in East Asia. Their mision is 'EARCOS inspires adult and student learning through its leadership and service and fosters intercultural understanding, global citizenship and exceptional educational practices within our learning community.' Each year EARCOS hosts a number of conferences for teachers and educational leaders and Dr. Hedger and other members of the ISY faculty often present material at these conferences.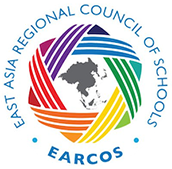 The International School Yangon
20 Shwe Taungyar Street
Bahan Township
Yangon, Myanmar
+95 (0) 9 880 441 040