Elementary Principal's Blog

Sandy Sheppard, Elementary School Principal
Mission
The International School Yangon is a community of compassionate global citizens.
Vision
We aim to develop lifelong learners who will be a force for positive change in the world.
Dear Parents,
We look forward to seeing you tomorrow at International Day. Students should arrive at 3:30 and go straight to the Gym to get ready for the International Day parade. Please be on time. Parents should wait outside to view the parade; there will be areas set up. Look at the poster below for further information.
Ms. Sandy Sheppard
Elementary School Principal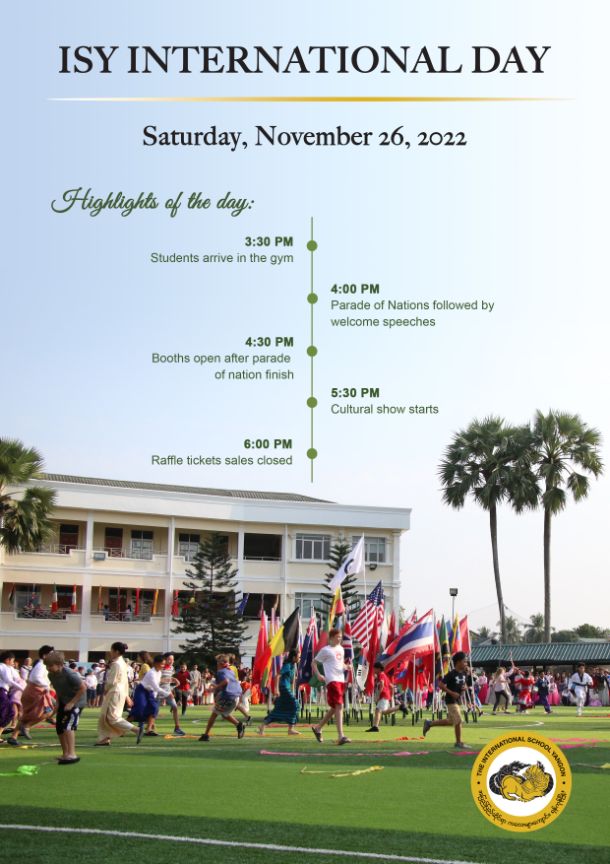 RAFFLE PRIZES!!
If you have already bought raffle tickets before the day – make sure you bring them with you! You won't be able to get a prize without them.
PLEASE PLEASE make sure you take your prize home with you.
You will have 10 days after International Day to pick up your prizes.
Any prizes unclaimed by the 7th December will be distributed to staff as part of the staff December party!
Dates to remember
26th November – International Day event – look at the poster above for information on this event
2nd December – 6:00 PM Elementary School, Movie Night; see information below.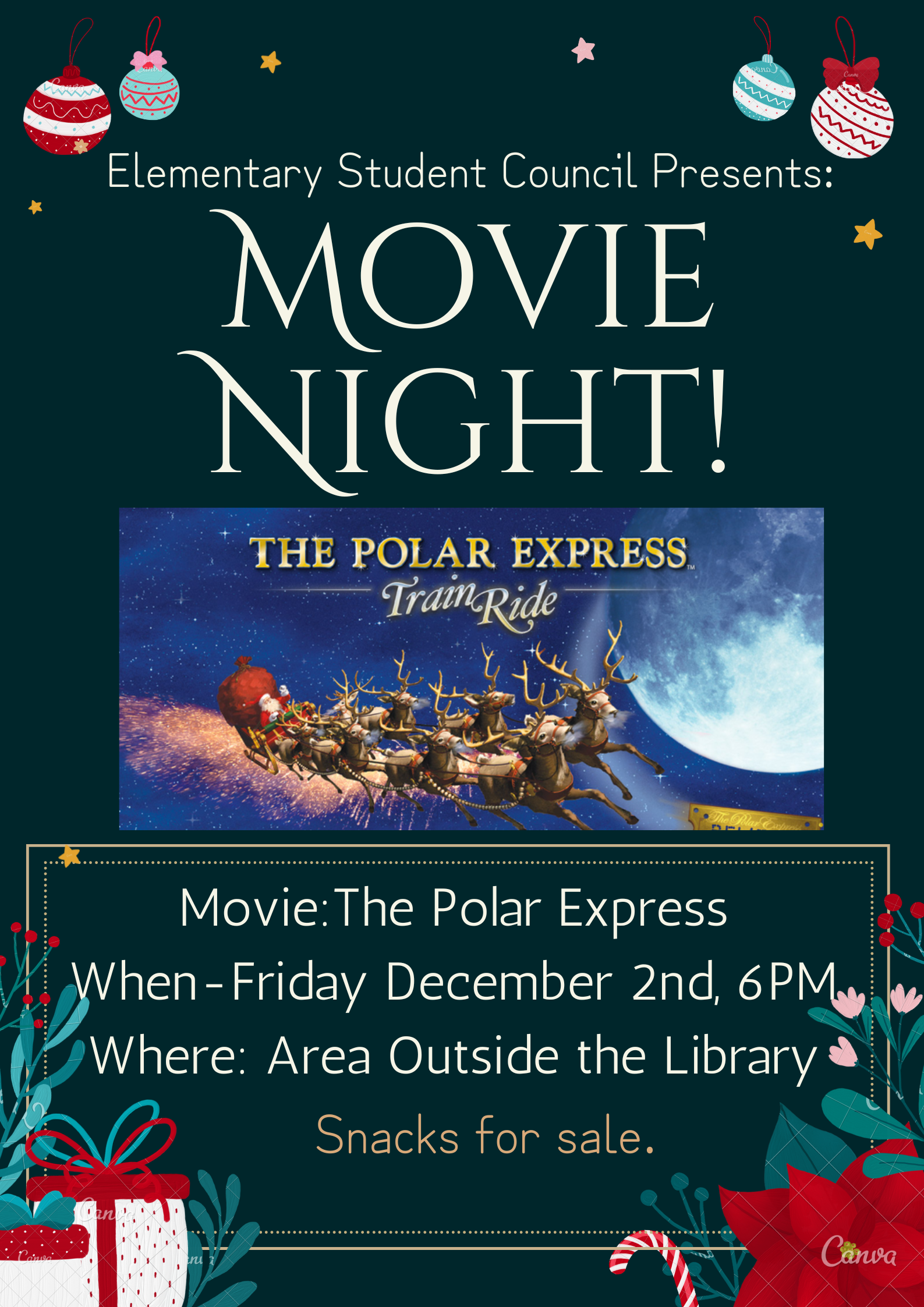 Join us for some
Movie Night fun
*Students should be accompanied by a parent.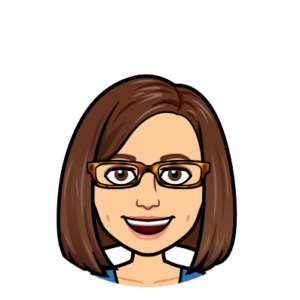 Celebrating Diversity
International Day is one of my personal favorite events at ISY. It's a day to celebrate our cultural identities and share unique, diverse perspectives. As a learning community, we encourage our students to celebrate diversity and cultural perspectives. How at home can we encourage our children to celebrate diversity?
Read: Literature is a wonderful way to open the door to a new perspective. Reading with your child from a wide variety of perspectives, authors and genres will expose them to understandings of diversity.

Expose your children to a wide range of people and experiences: Visit places outside your norm and bring awareness to the unique differences of these experiences.

Be open to questions: When children are curious, they ask. Be open and honest with your answers. If you don't know the answers, seek resources that can help.

Encourage change: When diversity isn't celebrated and exclusion occurs. Help your child see that they can promote inclusion and acceptance.
If you have questions or would like to learn more about how ISY celebrates diversity, please feel free to reach out to Ms. Patty at escounselor@isyedu.org. She is available to support all ISY families.
WORLD CUP FOOTBALL
A group of students has started recording the world cup football scores. This can be found on the window of my office. It is a great place to see how your favorite team is doing and a great way for students to get involved in the fun of the cup.
The wonderful pictures below will be on display during the cultural show as the backdrop for the stage on International Day. This is a wonderful collaboration by the art department with our students and teachers.
The International School Yangon
20 Shwe Taungyar Street
Bahan Township
Yangon, Myanmar
+95 (0) 9 880 441 040