A former ISY teacher, Lon McCollum passed away recently. A Theory of Knowledge, Psychology teacher and coach at ISY from 2003-2008, he was highly respected by the ISY community.
In Memory of Lon McCollum
Shared by Caitlin Tegenfeldt, a current ISY Elementary teacher and former student of Lon while at ISY.
Upon hearing the news of Lon's passing, custodians have spoken about how they used to share meals with Lon and how they always had meaningful, supportive conversations.  Teachers have mourned the loss of a highly respected colleague; parents, the loss of a role model who guided their children through formative high school years; and students, the loss of a coach who pushed them until they knew their own true limits, a teacher who understood that knowledge and understanding can be presented in many forms.  He gave everything humanly possible for the betterment of others and our community benefited greatly.  
We knew him as a friend, a teacher, a colleague, a coach, or in a combination of these roles.  No matter how we knew him, Lon McCollum was one of the finest human beings we have known. However he knew us, he saw each and every one of us as individual souls and he made sure that we understood our significance and our worth.
Lon went above and beyond in all areas of his life.  Although it was too short, he positively impacted countless lives while he was here.  Integrity, compassion, and trust are a few of the many values Lon embodied. He always did the right thing, even when it was tough and when he had to make sacrifices, and he did it without complaint.  He would identify a need and take it upon himself to fill that void, helping our community flourish. Community members always knew that Lon provided a safe space for anyone to voice their concerns and to process, without fear of being judged.
Lon was many things to many people in our Chinthe community.  In the time that he was here, he lived so deeply that he truly did live a full life.  How fortunate we all are to have crossed paths. To our friend, our teacher, our colleague, our coach: we are who we are today, in part, because of you, Lon.  
Our thoughts are with Lon's family, Indigo and Rachel.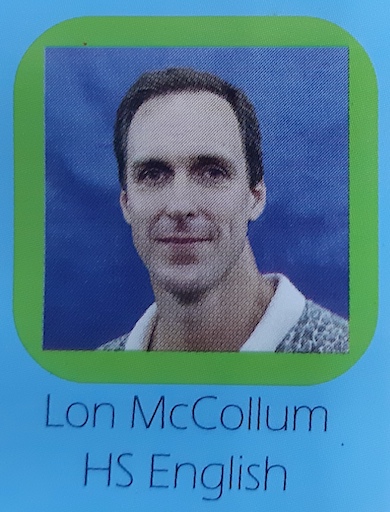 Photo from 2008 ISY Yearbook
The International School Yangon
20 Shwe Taungyar Street
Bahan Township
Yangon, Myanmar
+95 1 512 793 /94 /95