Eric Brown, Director of Curriculum and Learning
Welcome Parents to the ISY Learns Blog!
I am proud ISY is living its mission to be a "community of compassionate global citizens." The ISY community has continued to make safety and student learning the primary focus during this virtual learning experience. Teachers have rolled up their sleeves and made instructional adjustments necessary to deliver quality lessons to students in a virtual classroom. Parents have done whatever it takes to ensure their children are set up at home to be successful. Finally, students have successfully responded to the unprecedented demands we have made for them.
I love a diagram of a three legged stool when trying to describe learning. The knowledge and skills that students learn from the academic standards are important in providing them with the necessary tools needed to critically think, be innovative, and solve problems. What supports this learning within the classroom are:
Engaging students with inquiry to be naturally curious.
Ensuring a safe, positive, and meaningful relationships with students.
Providing feedback of student progress.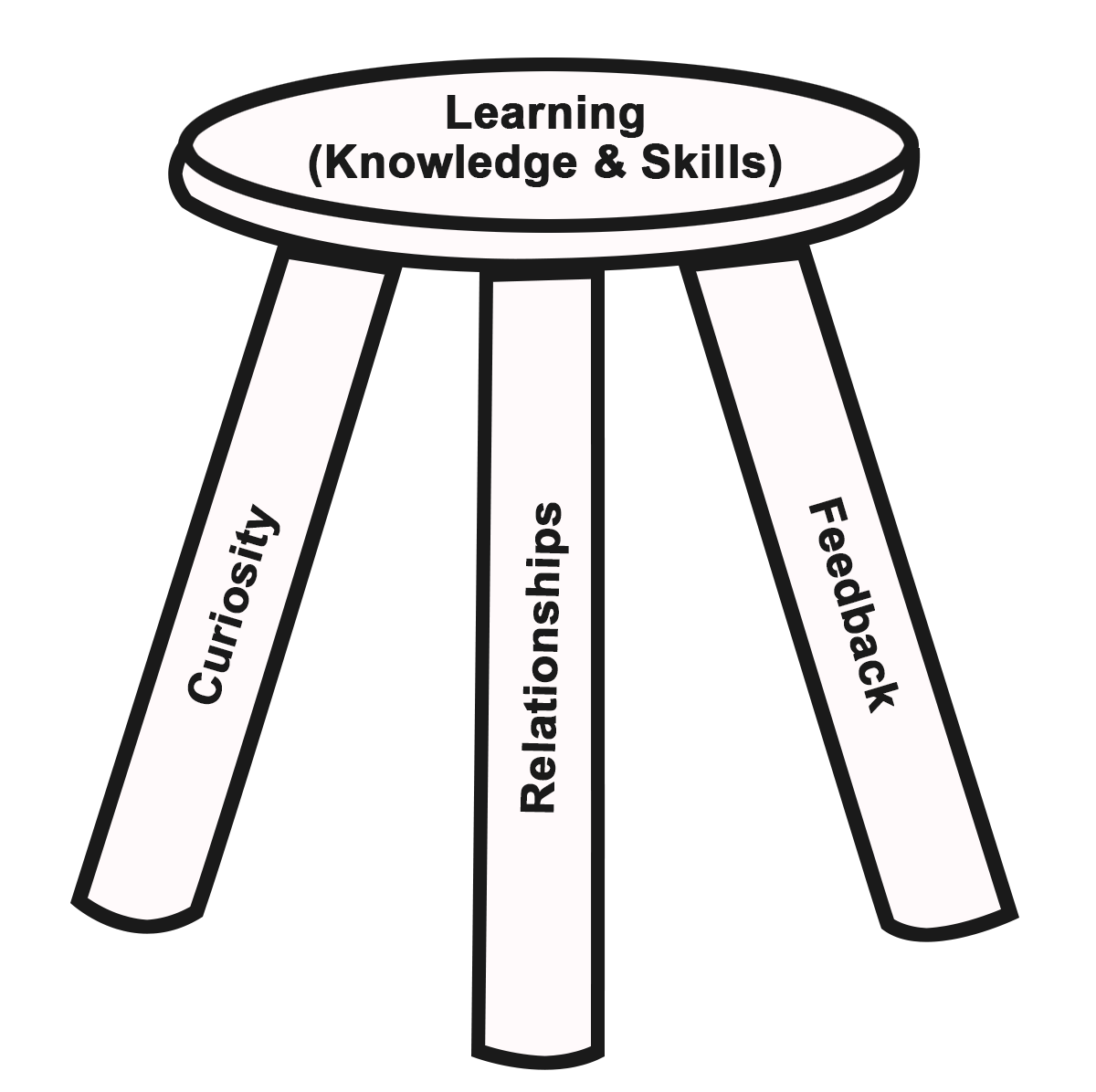 I can imagine that most of us have experiences when we reflect on previous learning. My most successful learning experiences have been when I have had support from all three of these areas. Additionally, my most successful lessons with students and teachers have been when I have thoughtfully planned with these three areas in mind.
As I reflect on what our ISY community has accomplished during our virtual learning experience, I feel as though we have made tremendous efforts and had success in supporting student learning in these three areas. It is through our continued dedication to engaging curiosity, positive relationships, and meaningful feedback that we will continue to strive for ISY's vision of "developing lifelong learners who will be a positive change in the world."
On a personal note, I'm delighted to finally be in Myanmar and serving as the Director of Curriculum and Learning here at ISY. My family's transition into Yangon has certainly been a memorable experience, and we are grateful to the many people in the ISY community who have helped us with our move and warmly welcomed us. Thank you!
The International School Yangon
20 Shwe Taungyar Street
Bahan Township
Yangon, Myanmar
+95 1 512 793 /94 /95