ISY Nay Pyi Taw
Admissions
Below is all you need to know about the application process for ISY NAy Pyi Taw.  We are currently accepting applications for the 2019-20 school year.
Apply Now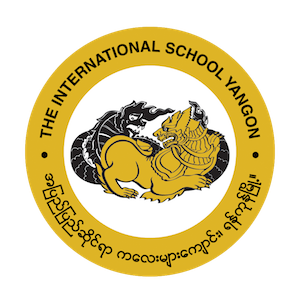 Application process
Step 1: Review ISY website and admissions information. See application checklist for a visual representation of the process
Step 2: Prepare scanned copies (PDF) of the following documents, needed for upload into the application:
applicant's passport (photo page only)
applicant's Myanmar visa – if applicable, and only if available at the time of applying
recent photograph of the applicant
applicant's immunization record in English
report cards or transcripts – for last 2 school years (current and previous academic years)
(translated into English if they are in another language)
PreK and KG applicants: report cards are only required if the applicant has attended a school prior to this application
recent external assessment/ standardized test score (for applicants to Grades 3-8 only).
Norm-referenced assessments including ERB, CTP, MAP, Wrap, SAT, CAT, STAR, SSAT, ISEE, PSAT, College Board's SAT, ACT, NAPLAN, etc.
Applicants who do not have any recent standardized test scores can take the SSAT (Secondary School Admission Test). Or, they can opt to take an admissions test at ISY. In this case, please upload a request to take the admissions assessment at ISY. Please note: Results of the assessment taken at ISY are not available for the applicant's review. The admissions assessments at ISY are administered by appointment, and applicants must contact the Admissions Office in advance to schedule the appointment.
writing sample (for applicants to grade 6-8). Applicants must upload a recent teacher-graded written assignment which was completed for Language Arts/ English.
Any other relevant documentation – IEP, 504, etc
Step 3: Request current school to complete and send directly to ISY, the relevant confidential recommendation form
Confidential Recommendation Form for Pre-Kindergarten – Grade 1
Confidential Recommendation Form for Grades 2 – 5
Confidential Recommendation Form for Grades 6 – 12
Step 4: Pay application fee of US$ 300. This can be paid as cash, bank transfer or via credit card. Please refer to the banking information on the ISY Nay Pyi Taw  tuition and fees page. Don't forget to include applicant details on the remittance advice and email a copy to ISY. Receive a fee code from ISY's Admissions Office to add to the final page of the online application.
Step 5: Submit the online application by filling out the application form.
Step 6: Receive automatic confirmation from PowerSchool Registration. Also an email acknowledgement from ISY
Step 7: Monitor application checklist (on parent portal of PowerSchool Registration) to see if the application is complete. ISY will post any requests for missing documentation on this parent portal of the online application system.
Step 8: For PreK and KG applicants – Request an observation/ Wait for ISY's email invitation to an observation.
Observations are typically conducted in March or April of each year. Please contact the Admissions Office for details about the observations. A reminder that all PreK and KG applicants must be toilet trained to be considered for admission.
Please click this link to see a visual of this process.
The International School Yangon
20 Shwe Taungyar Street
Bahan Township
Yangon, Myanmar
+95 1 512 793 /94 /95