Elementary school
Consisting of an early learning section including Pre-Kindergarten and Kindergarten and then Grades 1 – 5.
Latest Blog Posts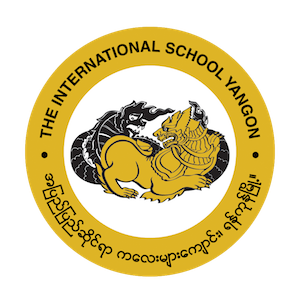 I welcome you to our school on behalf of our faculty, students, and families.
Like everybody who joins our school, you will immediately be struck by the character of our students. At ISY, our community is committed to nurturing compassionate global citizens and fostering lifelong learners who will be a force for positive change. To achieve this goal, we have three fundamental ISY Learner Outcomes that we strive to develop in each and every student. 
Firstly, we aim to cultivate compassionate global citizens who possess a deep understanding and empathy for diverse cultures and perspectives. Secondly, we foster the spirit of lifelong learning, instilling in our students a passion for acquiring knowledge and continuously expanding their intellectual horizons. Lastly, we empower our students to become agents for positive change, equipped with the skills and determination to make a difference in their communities and beyond.
To realize these outcomes, we emphasize the importance of the ISY Learner Attributes. These are compassion, collaboration, communication, courage, creativity, critical thinking, and reflection. These attributes are woven into the fabric of our school, permeating every aspect of teaching and learning. 
Our inclusive interdisciplinary approach to education, comprehensive extracurricular programs, well-designed learning environments and schedules, commitment to service learning, integration of technology, promotion of environmentalism and the United Nations Sustainable Goals, celebration of cultural diversity, and valuing diverse perspectives are all rooted in the development of these essential ISY Learner Attributes. 
ISY is a school that truly lives its Mission and Vision. In joining ISY, as a student, family member, or teacher, you are joining a collective effort, a supportive and inspiring environment where everyone feels a sense of belonging, enabling us all to grow and learn together.
Sandy Sheppard
Elementary School Principal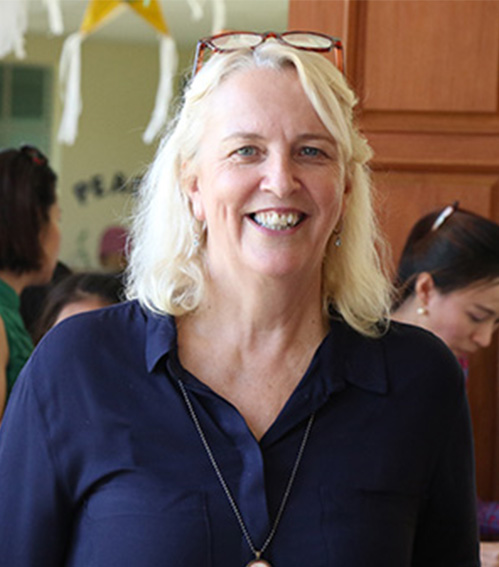 Mission
The International School Yangon is a community of compassionate global citizens.
Vision
We aim to develop lifelong learners who will be a force for positive change in the world.
Core Academic Program
Mathematics
The math curriculum is developed using the Common Core State Standards, which are horizontally and vertically aligned from Elementary school through to High School. This alignment provides students and teachers with a continuum of skills that are explicitly taught and assessed at every level, ensuring that all students' needs are met.
Math is taught in differentiated math groups, which are adapted throughout the year based on data and standards in order to meet the needs of all learners. Math is taught through modeling and mini-lessons, differentiated groups, and individual practice. Students are encouraged to explore concepts and skills in math using manipulatives, anchor charts, and various resources to support their learning.
As core standards, Operations and Algebraic Thinking and Number and Operations are taught throughout the year. Geometry, Measurement, and Statistics are integrated throughout the year and, and when possible, are connected with social studies and science.
English Language Arts
English Language Arts is developed using the Common Core State Standards, which are horizontally and vertically aligned from Elementary school through to High School, providing students and teachers with a continuum of skills that are explicitly taught and assessed at every level, ensuring that all students' needs are met.  Teachers employ Universal Design for Learning (UDL) approaches, including responsive teaching methods.
Students explore different genres by developing skills in reading literature and informational texts, writing narratives, opinions, and informational pieces, and knowing and using English language conventions and vocabulary, as well as in listening and speaking.
Literacy is taught through modeling, mini-lessons, and individual practice. Differentiated reading and writing groups are adapted throughout the year based on data and standards in order to meet the needs of all learners. Reading is explicitly taught using leveled leaders, and students have opportunities to explore diverse and inclusive literature through shared and independent reading. Writing and language development are taught through guided writing groups, which focus on conferencing and providing conscious feedback using rubrics and learning outcomes.
Science
Exploration and application of science concepts and processes using hands-on materials and investigations are the emphases of science in the elementary school. Grounded in a coherent sequence of content and skills from Kindergarten through Grade 5 using the Next Generation Science Standards (NGSS) framework across the three areas of science—life science, Earth and space sciences, and physical science.
Social Studies
Elementary students inquire into AERO Social Studies standards through the ISY Learning Cycle. The social studies curriculum is designed to foster a comprehensive understanding of the world and its diverse cultures, histories, and geography. Students learn social studies skills through a conceptual and thematic approach, inquiring into fundamental concepts of communities, citizenship, and global interdependence. The social studies curriculum and inquiry learning help develop global citizens and lifelong learners.
Myanmar Culture, Language, History and Geography (Myanmar Students)
In line with Myanmar Ministry of Education requirements, this course provides our Myanmar students with instruction in Myanmar Culture, Language, History, and Geography. Teaching our host country (Myanmar) culture, language, history, and geography fosters cultural understanding, promotes inclusivity, and nurtures a sense of identity and belonging. By offering instruction in the Myanmar language, Myanmar students can preserve and strengthen their linguistic heritage, enabling them to communicate with their families, connect with their culture, and maintain a strong sense of identity. Understanding their own culture, history and geography empowers Myanmar students to develop a deep appreciation for their country's rich heritage, traditions, and values. Moreover, it fosters a sense of pride and belonging, encouraging Myanmar students to engage actively in their local communities and contribute meaningfully to their society.
Myanmar Culture, Language, History and Geography (International Students)
Teaching our host country (Myanmar) culture, language, history, and geography fosters cultural understanding, promotes inclusivity, and nurtures a sense of identity and belonging. In studying Myanmar culture, language, history, and geography, non-Myanmar students can gain valuable linguistic skills, enabling them to communicate and connect with the local community and immerse themselves more fully in the culture. Understanding the host country's culture, history, and geography allows these students to develop a deeper appreciation for the country's heritage, traditions, and values, fostering empathy and respect for diverse cultures. It also encourages students to actively engage with the local community, fostering a sense of belonging and contributing positively to their surroundings. Teaching Myanmar culture, language, history, and geography to our non-Myanmar students not only enriches their educational experience but also promotes cross-cultural exchange, intercultural dialogue, and the development of well-rounded global citizens who value and celebrate diversity.
Early Learning
Pre-Kindergarten & Kindergarten
We provide a Reggio-inspired learning environment. Where our learners can feel happy, safe, nurtured, and challenged academically. Students are encouraged to think creatively and critically through projects directed by the students. Children are encouraged to learn to communicate effectively, develop problem-solving skills, and express themselves in different ways while actively engaging in activities. Activities such as painting, drawing, sculpting, and drama are encouraged. Classroom materials are thoughtfully incorporated to encourage creativity, problem-solving, experimentation, exploration, and open-ended learning through play. Communication is the foundation for all learning. The students are encouraged to take part in verbal discussions regularly. These discussions become the springboard to the symbolic representation of their skills and knowledge.
There is a range of extra-curricular activities, such as music and physical education, and opportunities for the students to be part of the whole school community, by enjoying special events and collaborations with other classes.
Specialist Programs
Providing a well-rounded, balanced education for all students, the elementary school offers the following specialist programs: Physical Education, Music, Visual Arts, Library, Myanmar Language, History & Culture, and World Languages (Grades 1-5).
World Languages
Beginning in Grade 2, ISY offers instruction in French or Mandarin designed for students learning an additional language who do not have native fluency in the language. Instructional emphasis is on speaking, listening, reading, and writing and learning about the culture of the target language via these skills. ISY believes that learning an additional language is integral to the development of internationally-minded students who are confident, reflective, and multi-lingual communicators. Language development in more than one language advances cognitive growth, cultivates lifelong learning, and promotes cross-cultural communication.
Physical Fitness and Health
Elementary students from Pre-Kindergarten through Grade 5 engage in a wide variety of physical education activities and games; this also includes swimming. These are designed to promote good health, self-esteem, confidence, sportsmanship, and a physically active lifestyle.
Information Literacy
To prepare students for success in an increasingly connected world, ISY has adopted the International Society for Technology in Education (ISTE) Standards for Students. These standards are designed to ensure information literacy, empower student voice and ensure that learning is a student-driven process. Technology is integrated into the core curriculum learning. 
Our Librarian also works with all teachers and students across the curriculum in all classes to ensure that students are able to work with and critique literature and media that engages them furthers their learning, provides them with multiple perspectives, and supports the development of the ISTE standards in all of our students.
Music
The purpose of music education at ISY is to provide an avenue for creative expression, to nurture aesthetic awareness, to foster a lifelong appreciation and enjoyment of music, and to develop the important life skills that come with the discipline and practice involved in improving and gaining musical aptitude. In music classes, students develop the building blocks of music literacy and learn a repertoire of music through singing, playing instruments, dancing, listening, and performing. Classes are designed to promote the joy of creating, making, and experiencing music by involving children in developmentally appropriate and holistic learning experiences.
Visual Arts
The Elementary School visual arts program promotes the exploration of a wide range of creative processes involving visual art techniques, language, and principles to build confidence and skills in students. Describing, evaluating, and reflecting upon artworks allow students to make art connections to themselves, to other subject areas, and to the world.
Academic Continuums
We have adopted and adapted internationally recognised academic standards for all Elementary School core and specialist subjects. The following standards have been organized into Grade 1 to 5 continuums:
Student Support
The Elementary School provides a belonging environment which promotes diversity, equity, and inclusivity. All ISY teachers use inclusive instructional strategies that are designed to meet the needs of every student. In support of our teachers in meeting the needs of every student, our inclusion team provides extra assessment and instructional support. This support may include co-teaching with classroom teachers, an inclusion team member 'pushing in' to classrooms to provide students with support during regular classes, or students being given more intensive targeted support outside of regular classrooms. The support we provide to students is always focused on meeting the needs of the students, and these needs are established in partnership with students, teachers, and families.
Guiding Principles and Beliefs About Responding to Students' Individual Needs
At ISY we believe that—
Differentiation of instructional practices is inclusion put into practice.
All students learn in different ways and have unique learning styles, therefore, all students benefit from a personalized, differentiated approach to learning.
The meaning of differentiation is "a teacher's response to the to the diverse learning needs of a student." (Tomlinson, 1999, 2001, 2003, 2008)
The uniqueness and diversity of the ISY community is valuable and enriches the experience of all students.
Incorporation of research-based effective instructional practices provides equal access to the curriculum for all students.
Differentiation is most successful in a culture of collaboration.
Student success is amplified with partnerships forged between the school, teachers, parents, and students.
Counseling
The elementary school provides a comprehensive counseling program that assists students in reaching their personal, social and academic potentials. The program utilizes a holistic approach where teachers, administration, parents, and community members (when appropriate) are involved to collaborate and develop an environment where students become responsible global citizens and contributing community members. The elementary school counseling program delivers classroom instruction on life skills and offers individual counseling to students with a variety of social-emotional needs.
Areas addressed through the elementary school counseling program are:
Skills in communicating, cooperating with others and resolving conflict
Building of social-emotional competency
Developing student leadership capacity to serve local and global communities
Promoting critical thinking and creative problem solving
Fostering behaviors that support good physical and mental health
Student goal setting
Helping students work through challenges
To view the ISY Counseling Philosophy and Beliefs, click here.
English – World Language  (EWL) and English as an Additional Language (EAL)
The English – World Language (EWL) program in the Elementary School provides specialized instructional support to ensure that EWL students simultaneously develop foundational and advanced academic English and have full access to a rich curriculum across disciplines. EWL instruction encompasses reading, writing, listening, speaking, and language skills.  EWL students attend classes during the World Languages blocks twice a week for 40 minutes. EWL support classes are self-contained, but activities and materials are related to those being used in the grade-level classroom. In addition, EWL  teachers can also support their students within each EWL student's homeroom classroom. 
EAL students are supported in their classrooms by their teachers and teaching assistants who are equipped with skills and strategies that support students that are EAL on a daily basis.
Myanmar Language, History, and Geography 
ISY provides instruction in Myanmar Language, History, and Geography. There are classes for Native speakers and non-native students.  The classes are provided by a dedicated ISY teacher. 
Reporting
Elementary reporting documents student achievement at the end of each quarter and provides information regarding strengths and areas to improve. The intent of report cards at ISY is to provide a fair and accurate picture of a child's progress and to facilitate that child's growth. 
Inclusion at ISY
Inclusion Statement:
At the International School Yangon (ISY), our community celebrates the unique qualities of each student, fostering an environment where they can truly flourish. We prioritize the holistic development of every learner, supporting their emotional, social, physical, and academic growth to realize their full potential as valuable members of our compassionate global community. ISY is dedicated to providing equitable access to learning and ensuring equal opportunities for personal achievement for all students. By fostering an inclusive educational environment, we empower learners to become independent, lifelong learners who are a force for positive change in our world.  
ISY Inclusion Admissions Statement:
ISY is committed to catering to learners who exhibit a wide array of learning differences through the implementation of inclusion practices. Our instructional approach is specifically designed to offer the necessary academic support for each student's individual needs. Our priority is to ensure that every student feels a sense of belonging within our inclusive ISY community. 
ISY IB Inclusion Statement:
ISY implements a fully inclusive Diploma Programme; therefore, the inclusion philosophy also aligns with the International Baccalaureate Programme inclusion guidelines. "Inclusion is an ongoing process that aims to increase access and engagement in learning for all students by identifying and removing barriers" (Learning Diversity and Inclusion in the IB Programmes, 2016). It is about responding positively to each individual's unique needs and not marginalizing students because of their differences. Read more here about equity and inclusive education in the IB.
Elementary School Handbook
Elementary School Supply List
Student Technology Handbook
Read the blog this week and find our more about what is happening in the Elementary School.
Read the blog this week and find our more about what is happening in the Elementary School.
Read the blog this week and find our more about what is happening in the Elementary School.
The International School Yangon
20 Shwe Taungyar Street
Bahan Township
Yangon, Myanmar
+95 (0) 9 880 441 040