Busing
Busing is one of the most important ways that we can control traffic during drop-off and pick-up times at ISY.  We strongly encourage parents to opt for this service as a safe and efficient way of transporting students to and from school.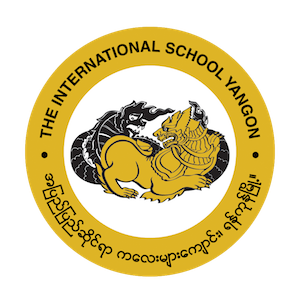 SMART Technical Services provides a school bus service for ISY students. This service includes busing to and from school as well as for After School Activities (ASA's). SMART has provided ISY this service since the start of the 2016-17 school year and offers a great service to our community. We strongly recommend that you use the bus service to help us reduce our carbon footprint in line with our commitment to environmental consciousness.
To sign up please follow the Busing Registration Form link and fill out the form. At this time, the most important thing is to register your child or children for the service so that the busing service routes can be created. Payments for the service can either be made before school starts or just after school starts.
When signing up for the bus service, please be mindful that ISY does not directly manage the bus service. The fees, service, supervision and transportation of students on the bus service is an arrangement between the vendor and parents. While ISY collects fees for the bus company, this is done to ease payment service for parents. All fees collected are passed on directly to the bus company. Similarly, all expenses are also the responsibility to the bus company.
Please note that if you signed up for the service at the end of last year through PowerSchool you do not have to re-register. We have those details already.
If you have any questions regarding busing please contact the bus coordinator at: isybuscoordinator@isyedu.org.
Bus Security Measures
Bus monitors are assigned to each school bus for the purpose of supervision and communication.
ISY Security inspects school busses daily, at arrival and prior to departure from the ISY campus
School busses are equipped with seat belts
School busses are equipped with first aid kits and fire extinguishers
School busses are equipped with in-bus video surveillance cameras
Bus Monitors and Drivers have been vetted and advised of ISY's Child Protection Policy
ISY Security maintains a roster of students assigned to each bus
Route Security
For student safety, ISY Security monitors the transportation of students to and from ISY along the pre-designated routes. This enables ISY Security to note security concerns and help address security related issues with the ISY bussing program.
Each bus monitor is issued an ISY owned "smart phone".
The ISY Bus Coordinator will ensure that all the phones have sufficient credits
Each ISY owned "smart phone" is identified by school bus letter.
Each "smart phone" is pre-loaded with a secure travel security application called Traveler Secure (www.travelersecure.com).
The ISY Bus Coordinator will ensure that the bus monitors are familiar with the Traveler Secure system and understand check-in requirements.
Each school bus will be reflected in the Travelers Secure System under an ISY account and by bus letter. This will facilitate easy tracking.
Traveler Secure is a travel security system that connects travelers through a phone application (iOS or Android) to a web-based map/dashboard that can be monitored by managers and/or security personnel. This is the same system utilized for the ISY Travel Security Support Program.
Traveler Secure is provided to International Schools at no cost.
The application allows for non-verbal check-ins that are automatically logged by date, time, and location.
Security personnel and/or managers can receive email notifications of check-ins on a pre- determined schedule.
ISY Security can monitor ISY bus transportation in near real time.
The application will also notify security personnel and/or managers if travelers move outside an authorized travel area. (Geo-Fencing)
The application is configured with a non-verbal emergency notification system that willnotify emergency contacts/managers/security personnel and provide real-time location information.
Health and COVID19 Precautions
Please note that ISY does not run the busing service. Smart have put in place a number of safety measures which can be reviewed below. Please make sure you have read, understood and are comfortable with these measures.
Deep cleaning of vehicle interiors each morning prior to morning pick-up with disinfectant.
A disinfectant cleaning of all vehicle interiors will occur following morning pick-up and prior to afternoon pickup.
All drivers and monitors will wear face masks and gloves.
Hand sanitizer will be kept in each vehicle.
A supply of extra face masks and gloves will be maintained in each vehicle.
Temperature checks will occur for each child before they are permitted on the bus.
The maximum number of passengers per van will be 70% of normal occupancy while COVID 19 procedures are in effect. The students will be seated in a manner that allows for a space between each student.
Windows will be open in order to allow for circulation.
COVID 19 Refund Policy
If there is a discontinuation of service due to a campus closure, SMART will refund parents 60% of any remaining months in the semester. No refunds will be given for the remaining days in the month in which the discontinuation of the services occurred. There will be no refunds if the client (parent) withdraws their child from the bus service. SMART will make the refund payment directly to parents.
The International School Yangon
20 Shwe Taungyar Street
Bahan Township
Yangon, Myanmar
+95 (0) 9 880 441 040