Secondary Principal's Blog
December 11,
2020, Update

Christina Powers, Secondary School Principal
It has been great having students on campus this week. If you have not made good use of our facilities, please sign up and enjoy the campus.
If your child is attending a study session in the afternoon, we encourage all students to go to the study session or stop by the guard's house and sign up to use the facilities. It is our goal to ensure student safety and one way we can do this is by keeping the number of students using the facility at a reasonable number. Therefore if students are going to use the facility once their study session is over, we just need them to sign in officially at the guardhouse.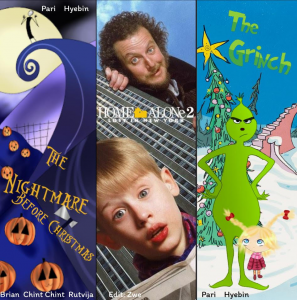 Middle School Movie Night
Friday, December 11, 2020 from 6:30 – 8:00 pm
UWS-ISY Sports-A-Thon
Join us THIS SATURDAY, December 12th for the 3rd annual UWS-ISY Sports-A-Thon! This fun active event raises funds for the UWS-ISY Wan Kaung School partnership, allows children in Northern Myanmar to attend school with appropriate supplies and resources. If you are interested in learning more about this amazing program, check out the ISY website.
This year's event will be held virtually, through Zoom, THIS SATURDAY, December 12 from 9:00-11:00 AM.
How can you participate?
Set a personal challenge or two. Gather sponsors that will donate when you complete your challenge. Join a zoom meeting on December 12th to complete your challenge. Finally, donate for completing your challenge.

Make a Flipgrid video of your family member(s) completing their physical challenge prior to December 12th and make a donation! Don't know how to use Flipgrid? Watch this video.
Donations will be collected through the ISY Online Ordering System found through your Powerschool account. Here is a video to help explain how to donate!
We appreciate your support and participation!
The International School Yangon
20 Shwe Taungyar Street
Bahan Township
Yangon, Myanmar
+95 1 512 793 /94 /95