Mike Simpson
Secondary School Principal
January 13, 2022
We have had a busy start to 2023 and we are already starting to plan for the next school year.
This week, our Grade 10 students have been given important information about the ISY and IB Diploma programme to help them select their courses for next year. Next week, we will start preparing our 8th graders for entering High School next year.
An important part of the student course selection process is the students hearing from the teachers who teach the courses. This happened on Wednesday. As the teachers explained their courses to the students I was reminded just how knowledgeable and passionate our IB Diploma teachers are about their subjects. I enjoy listening to anyone who is an expert in a subject that they love and it was a pleasure to listen to our teachers. And judging from the reaction and participation of our Grade 10 students in this process, it seems that our teachers' expertise and passion is also clear to our students.
Upcoming Events
Jan 17: IB Diploma Information Evening (see below)
Jan 16 & 17: G12 English Individual Oral Commentary (please refer to separate email)
Jan 20: ISY Olympiad & Semester 1 Ends. Please note that starting on January 23, all students will require an ISY ID card to enter the campus. Without an ID card they will be required to sign in manually until they have an ID card.
Jan 23 & 24: G12 Burmese Individual Oral Commentary (please refer to separate email)
Jan 26-31: G11 Mock Exams
Jan 27: Semester 1 Report Cards available on Powerschool
Jan 30: After School Activities (Session 2) start
Feb 2-5: SEASAC Touch Rugby, Basketball, Tennis (Bangkok)
Feb 18: ISY Family Fun Fair (see below)
Feb 23-26: SEASAC MUN (HCMC), Swimming (Singapore)
Counselor Weekly Newsletter
Every week, Mr. A-G, our High School Conselor, provides our High School students with a weekly update. This update provides students with information about a variety of topics including college and university application processes.
We will also post these updates in this blog for the information of our High School parents:
IB DIPLOMA INFORMATION EVENING
Grade 10 Parents and Students
Tuesday, January 17, 5:30pm – 7:00pm
ISY Cafeteria
Over the last two days, our Grade 10 students have been given important information about the ISY and IB Diploma programme to help them select their courses for next year.
Next Tuesday, January 17 at 5:30pm in the cafeteria Grade 10 parents will join their child for a mandatory ISY and IB Diploma Information Evening to hear from our High School Counselor, IB Diploma Coordinator, and IB Diploma teachers.
Our IB Diploma Coordinator, Mr. Lapoujade, will provide an overview of the IB Diploma Programme together with our High School Counselor, Mr. Amundson-Geisel, who will also provide some words of advice. Our IB Diploma teachers will also be available to answer any questions you may have about specific courses.
SAVE THE DATE: ISY FAMILY FUN FAIR
Saturday, February 18, 4pm – 7pm
ISY Campus
The ISY Family Fun Fair is back! This event is organized by our Student Council and our Student Service Learning Groups.
As in the past, there will be lots of fun things to do including rides for the children and fun activities organized by our Student Service Learning Groups. There will also be a wide selection of food stalls and vendors who align with ISY's strategic themes and commitment to environmental consciousness.
As you are having fun, you will learn all about our ISY students' service learning initiatives and how you can help them be a force for positive change in the world. You will also be raising money for these service learning initiatives so they can continue their great work and our ISY community can continue to support our partner projects.
More information will follow in the coming weeks.
Environmental Consciousness at ISY
Earlier this year, Grade 2 students came up with a great project called 'Sand is Banned'. They made a cleaning station for students to brush off their shoes before coming back into the classroom.
Following this great initiative, we will be asking Secondary Students to help with cleaning up the campus and classrooms to keep the ISY Environment a great place to learn.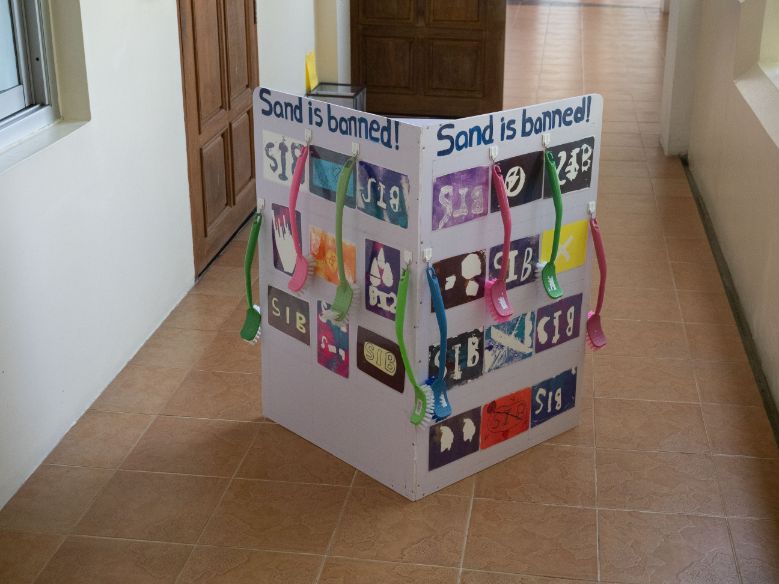 Kindergarten / Grade 10 Collaboration
One big advantage of focusing on the United Nations Sustainable Development Goals (SDGs) in all grade levels, is that different grade levels come work together to learn. This week, Grade 10 and Kindergarten students explored SDG 7: Affordable and Clean Energy in developing solar ovens. This was a great opportunity for both sets of students deepen their understanding of solar energy and also develop ISY Learner Attributes such as Collaboration and Critical Thinking.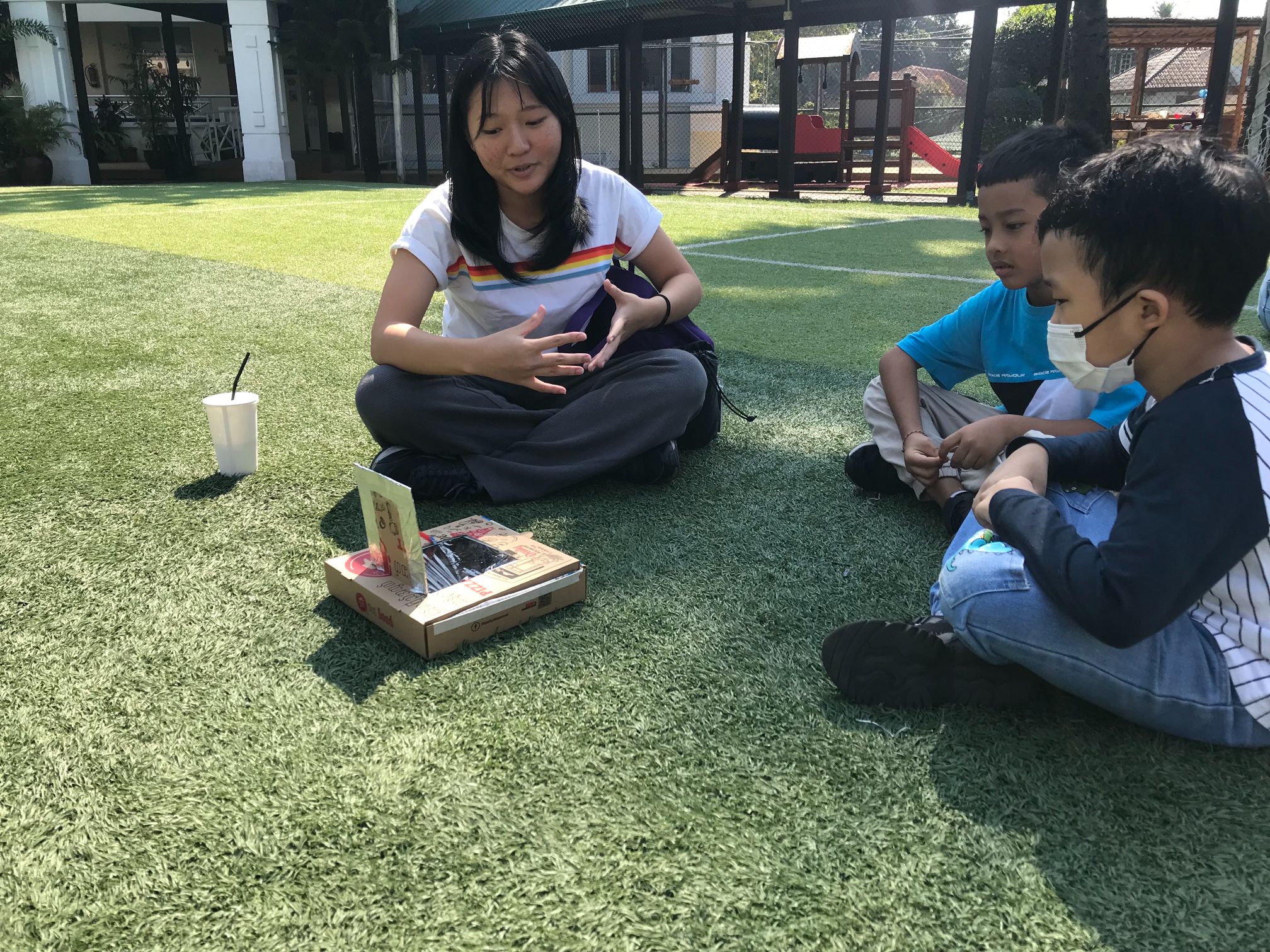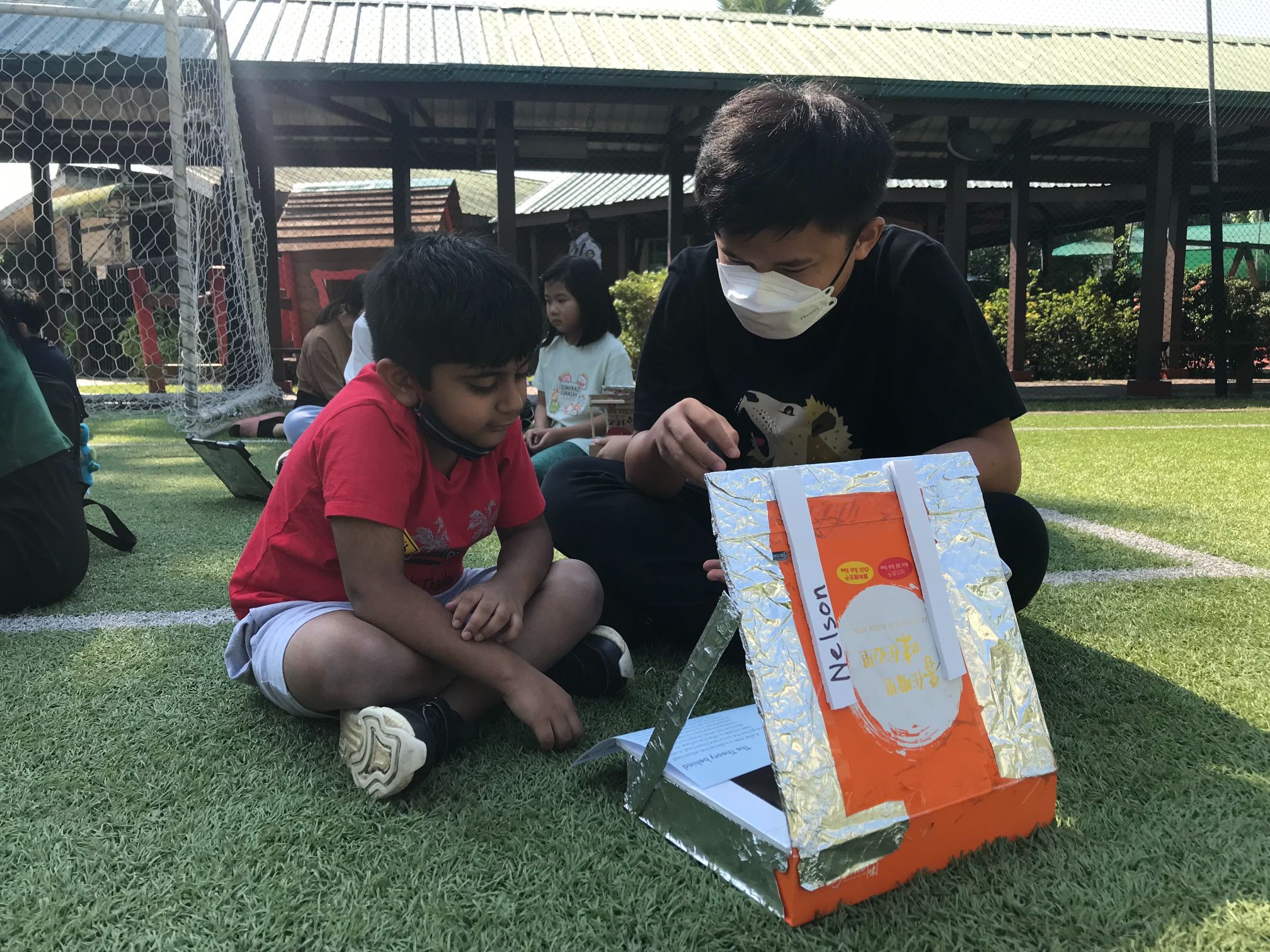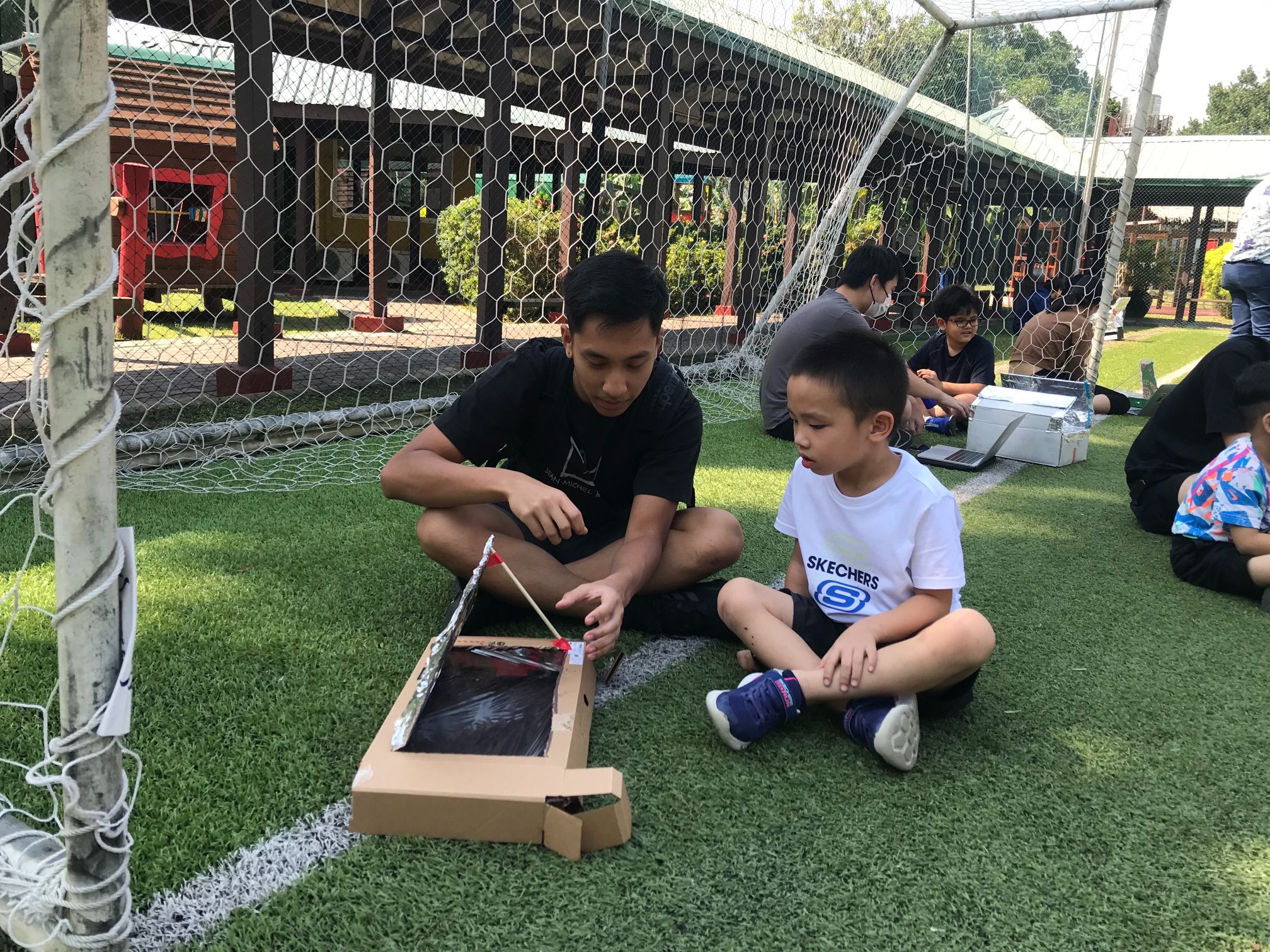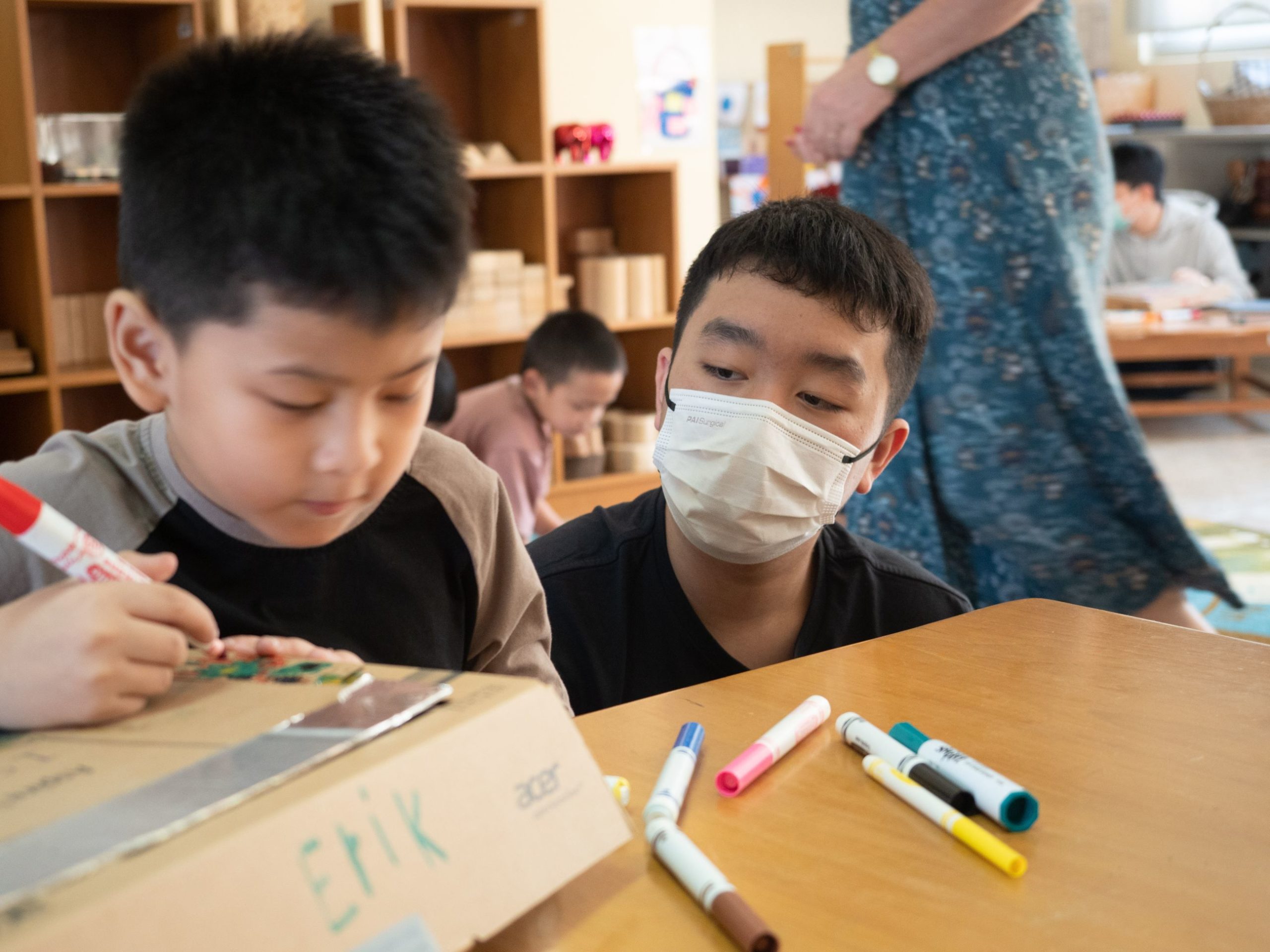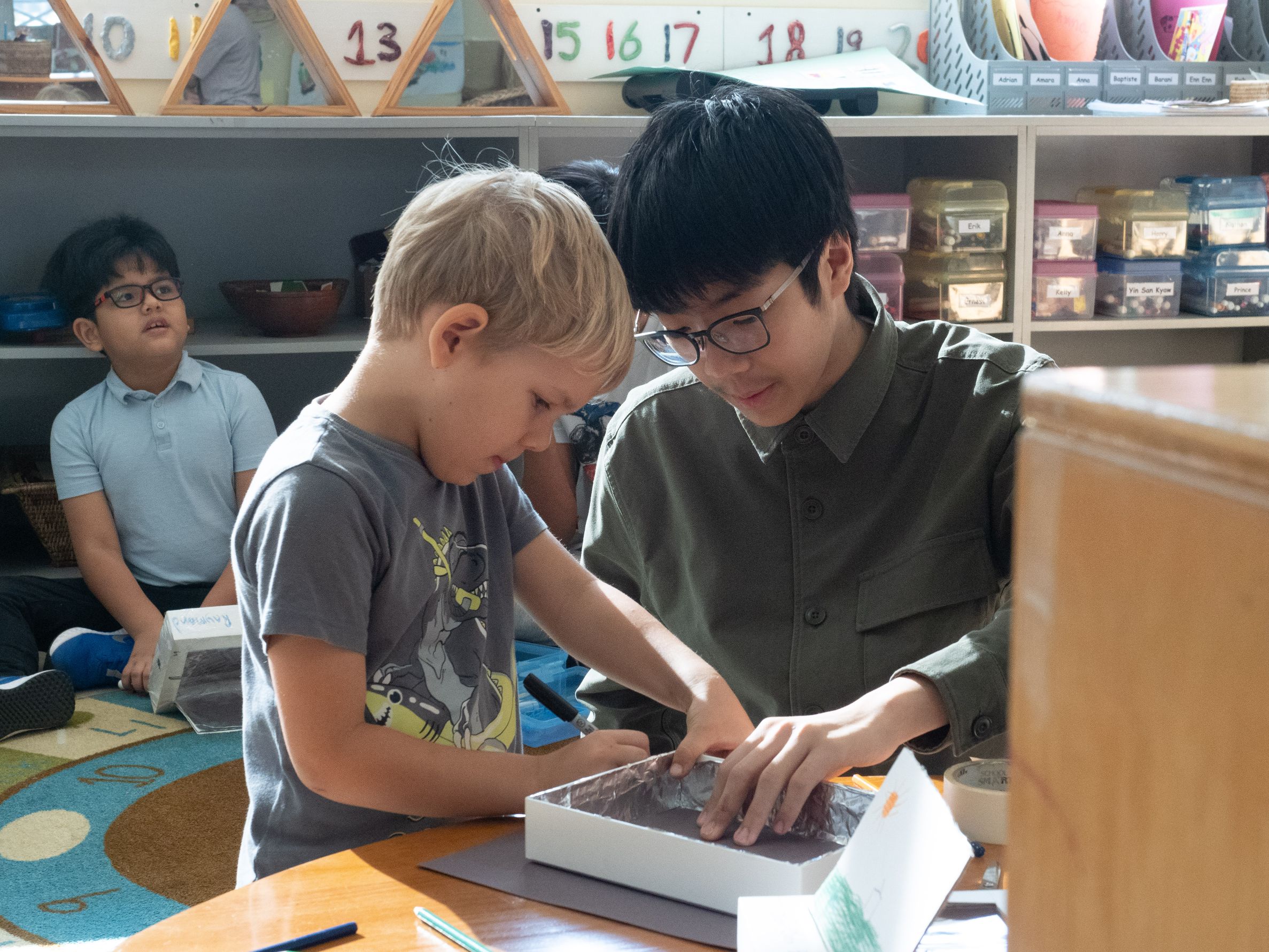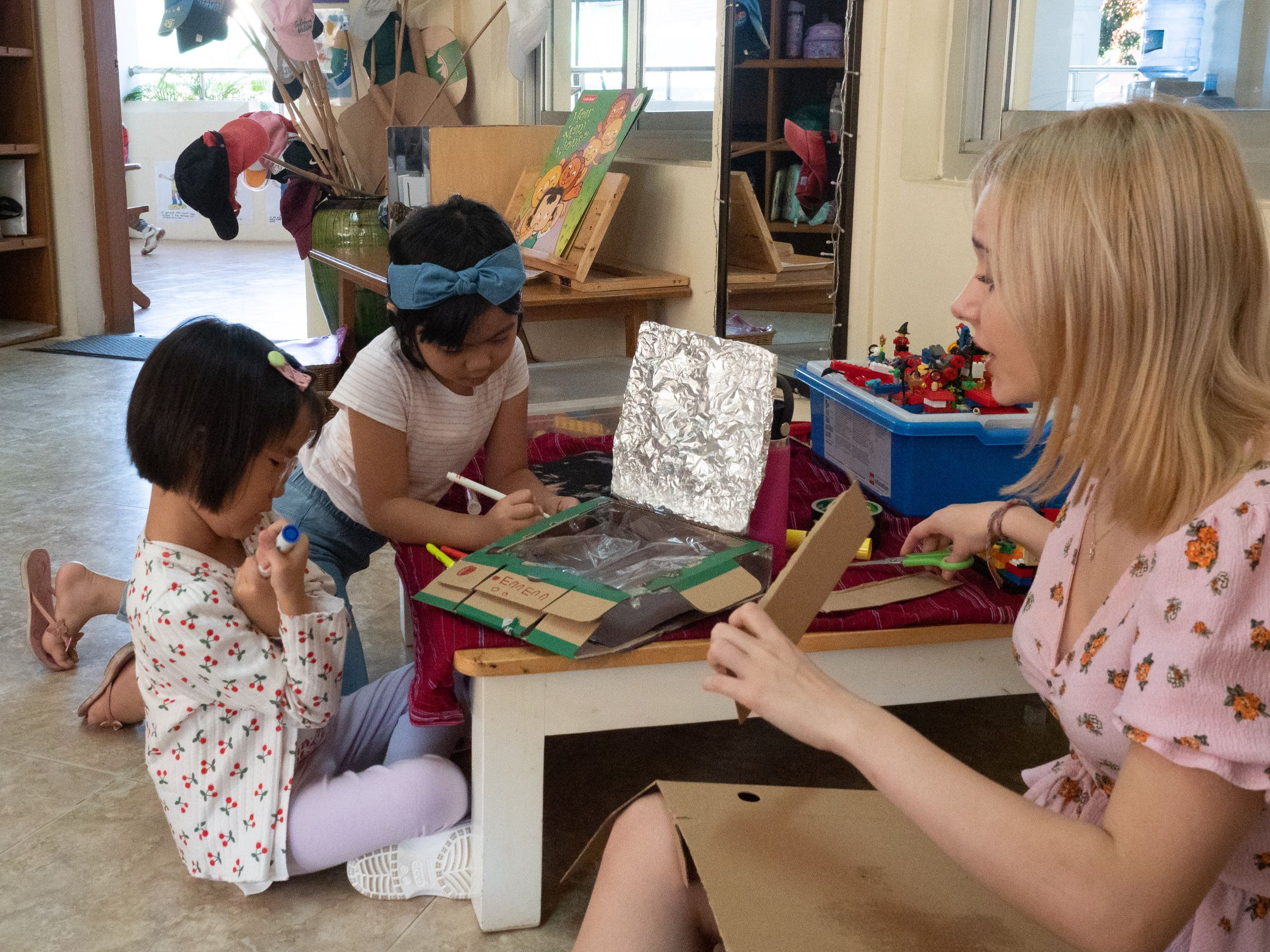 World Languages Update
Beginning in Grade 2, ISY offers instruction in French or Mandarin.
These courses are designed for students learning an additional language who do not have native fluency in that language. Instructional emphasis is on speaking, listening, reading, and writing and learning about the culture of the target language via these skills.
ISY believes that learning an additional language is integral to the development of internationally-minded students who are confident, reflective, and multi-lingual communicators. Language development in more than one language advances cognitive growth, cultivates lifelong learning, and promotes cross-cultural communication.
We have students at all levels of language proficiency. Beginning in Quarter Three, the schedule will change to allow for students in different grade levels to learn together based on their language proficiency levels and language learning needs. This will allow for students to receive more targeted language instruction at their proficiency level.
To enable this schedule change, we would like to welcome Ms. Grace Wu as a new part-time Mandarin teacher. Ms. Wu's appointment provides us with more options in how we schedule World Language classes and we are very happy to have her join our team.
The International School Yangon
20 Shwe Taungyar Street
Bahan Township
Yangon, Myanmar
+95 (0) 9 880 441 040