Secondary Principal's Blog

Christina Powers, Secondary School Principal
It is great having so many of our students back to in-person learning. The energy of the classroom and the playground continues to build. 
Just a reminder that Monday, May 16, 2022 is a school holiday- There is no school for students
Chess … A new addition to the 4th Floor
Chess is a fun way to

exercise logic, develop pattern recognition, and make decisions. Not to mention is just a great way to spend time with peers. 
ISY is proud to share with you The iMPACT Festival of 2022 for Middle School Students. The iMPACT festival aims to bring positive change to the local community through the actions and compassion of our students.
iMPACT is a service-learning event designed to facilitate the full ISY learning cycle, from investigation through action to reflection and demonstration. It provides students through middle school the chance to learn new skills, apply theory to practice and become agents of positive change for the local and global community.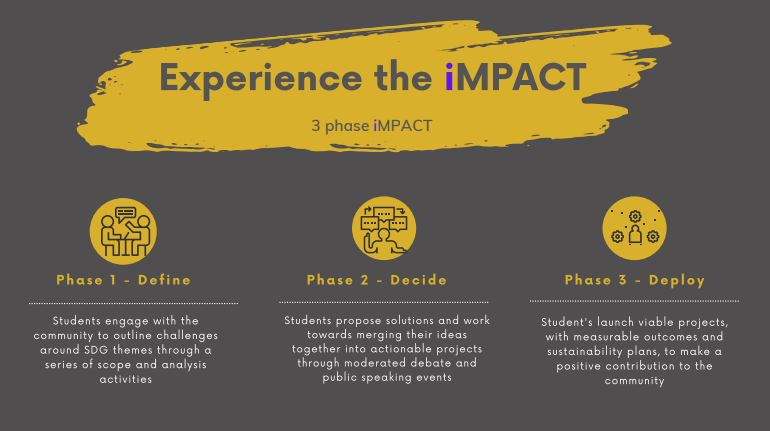 Now that ASAs are finished for the year, we would like to offer a few drop-in activities for students.  Boys and girls can just show up on the following days/times with a water bottle and athletic clothing/shoes.  If you have questions, please contact the coaches listed below:
MS/HS Volleyball/Basketball/Floor Hockey/Badminton 
Tuesdays MS/HS Volleyball 2:30-3:30
Wednesdays MS/HS Basketball 2:30-3:30
Thursdays MS/HS Floor Hockey or Badminton 2:30-3:30
Contact: Tom Just at thjust@isyedu.org
All-Ages Touch Rugby – Begins Thursday, May 5
In cooperation with the Centaurs Rugby Club, ISY is offering non-contact rugby as a drop-in after school activity. Our aim is to build the skills and player numbers to play other schools around Yangon. There is currently a high school girls SEASAC touch rugby team at ISY!
Thursdays 2:20-3:30
Sports Field/Covered Court
All ISY students are welcome to participate!
Contact: Jono O'Sullivan at  josullivan@isyedu.org
MS/HS Soccer 
Mondays 3:00-4:00pm
Contact:Coach Albert @ akamara@isyedu.org
Tonight ISY will host our MS Dance in the ISY GYM.
All school rules apply while at the dance
Students will be expected to stay at the dance until 7:00 PM. If a student wishes to leave early, he/she must be picked up by the parent. 
The International School Yangon
20 Shwe Taungyar Street
Bahan Township
Yangon, Myanmar
+95 (0) 9 880 441 040