Secondary Principal's Blog
Novemeber 25, 2020, Update

Christina Powers, Secondary School Principal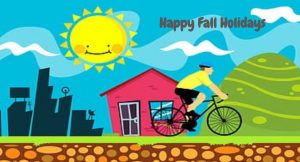 As you begin your holiday, please take time to step away from technology, enjoy the blue skies, and connect with one another. 
The following days are school holidays with no school for students.
Thursday, November 26, 2020
Friday, November 27, 2020
Monday, November 30, 2020
Have a great holiday.
Every year before the December break, ISY recognizes the tireless work of the custodial, maintenance, driver, and security teams that work to keep our school clean and safe and running smoothly with December Baskets. This year, the December Baskets initiative is being run by the Community in Action Service Learning group and the High School Student Council.
There are two ways you can make a donation. One is by donating virtually through the online Chinthe Store. Directions on how to do that can be read here.
The second way is to hand-deliver your donations to the front steps of ISY where there are baskets marked for each type of item. If you choose to hand deliver, please bring your donation on or before Friday, December 5th. We are asking that certain grade levels donate certain items, but any donations of the below items can be made.
Grade 6: 4 Tubes of Toothpaste & 4 Toothbrushes
Grade 7: 2 Bars of Soap & 1L Cooking oil
Grade 8: 1 Packet of Sugar (800 g) & 2 Kg Bag of Rice
Grade 9: 4 Tubes of Toothpaste & 4 Toothbrushes & 3 Instant Noodle packets
Grade 10: 1L Cooking oil & 2 Bars of Soap
Grade 11: 1 Packet of Sugar (800 g) & 2 Kg Bag of Rice
Grade 12: 2 Kg Bag of Rice & Bottle of Shampoo (300ml)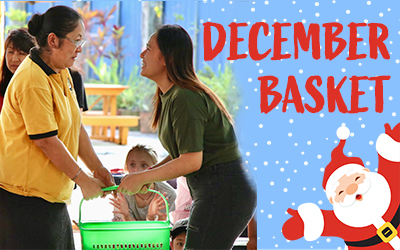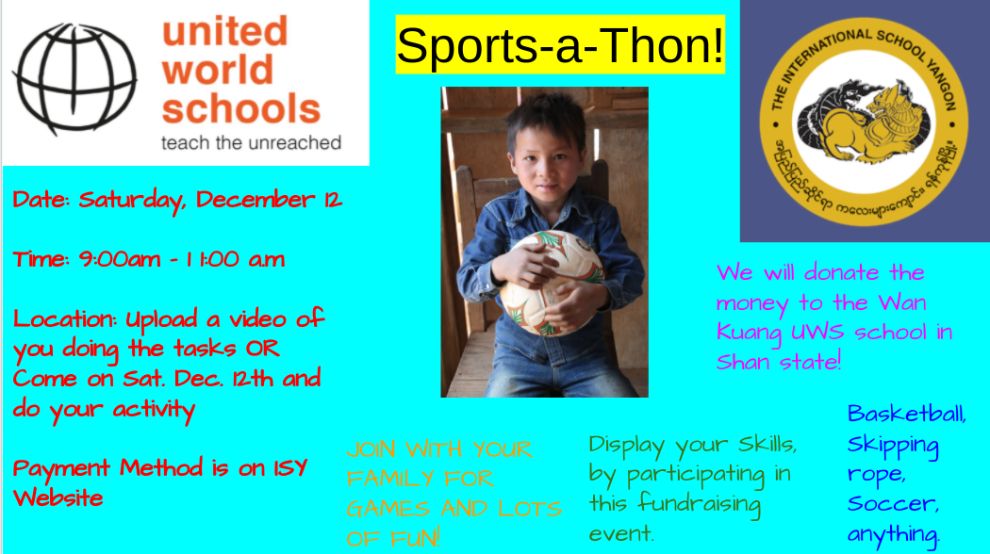 The International School Yangon
20 Shwe Taungyar Street
Bahan Township
Yangon, Myanmar
+95 1 512 793 /94 /95