ISY Charter Registration
ISY is working with the authorities in Myanmar to alter the school's status as a legal entity.  This page has documents and information regarding this process.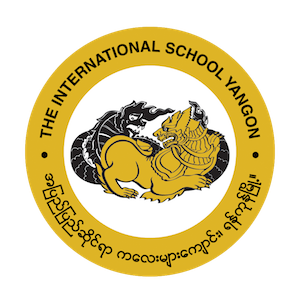 ISY is currently seeking registration as a legal entity in Myanmar.  The frequently asked questions section below should answer any questions you may have regarding this process and we will keep this up to date as the process continues.
The International School Yangon Association Documents
Documents relating to ISY as a legal entity in Myanmar
FAQ
Why
Is the Registration process necessary? Yes. Currently, ISY exists loosely as an affiliate of the U.S. Embassy. This relationship existed previously because of the political situation in Myanmar. As Myanmar has changed, there is less need for dependance on the Embassy. In addition, the Myanmar government is encouraging schools like ISY to register. Finally, it is important to note that under the current structure there is no legal protection for parents/association members from liability for the school.
What is the advantage of completing this process now as opposed to later? The Myanmar government is increasingly questioning non-registered entities like ISY. We need to become registered as soon as possible. 
What is the purpose? The purpose of registration is to comply with legal requirements for an international school and organization in Myanmar. It should also be noted registration will permit us to pursue a long term lease. It also limits the liability of parents/association members.
Roles and Responsibilities
How does this affect our relationship with the U.S. Embassy (Risk/Protections)? As the school of choice for the U.S. Embassy, we will continue to enjoy a close relationship with the U.S. Embassy. We will also continue to be able to receive grant funding from the embassy. However, we will no longer receive assistance with visas, shipments, or other administrative matters. 
Will the current Board of Trustees remain the same? Or will there have to be a new Board election? The Board will not change as a result of completing the registration process.  The structure and responsibilities of the Board will remain the same.
How will this impact the parental oversight/governance of the school? This won't change. Parents will continue to elect six board members, with up to five appointed by the Board itself. 
Are we now seen as a business in Myanmar? If so, will this impact our current operations as a non-profit school?  It is important to remember ISY is a non-profit organization in the United States. Under the new structure, we will become a mission driven foreign company, incorporated in Myanmar, that puts all of its income back into the organization. Our parent company, under the new structure, will be a non-profit  association in the U.S. In essence, this status has not changed. 
How will this impact the faculty & staff hiring, visas, etc? There will be no impact other than we will apply for visas on our own without going through the embassy. 
What impact will being a non-profit governance vs. being a foreign company in Myanmar have on ISY? None. 
Will we change our school name? Our branding? No.
What transition entities will need to occur for accreditation? None. We simply need to notify them of the change. Our accreditation will transfer to the new entity. 
Will we still be a part of WASC, SEASAC, EARCOS? Yes, this will not change. 
Does the role of the Director change? No. 
Will the Myanmar government impose curricular or admission criteria on ISY? No. 
Will this affect the number of students/nationalities/caps at ISY? No. 
Will the school year calendar change? No. 
Financial Matters
What are the financial costs of registering? There are initial legal costs. These were already budgeted. In addition, we will begin to be responsible for some taxes we did not pay in the past. 
Is the tuition increase related to these costs? Partially. The tuition increase reflects inflation, programming increases largely as a result of the SAS building, projected increased in rent and utilities, and anticipated taxes. 
Are there any tax implications for parents? For ISY? There are no tax implications for parents, however, ISY anticipates a number of taxes including patent taxes, withholding taxes, a commercial tax, and others. We are applying for exemption from some of these, but that is not guaranteed at this point.