Scholarship program
Providing a Myanmar national student entrance to ISY as a Grade 8 student with a scholarship that remains valid until graduation from Grade 12.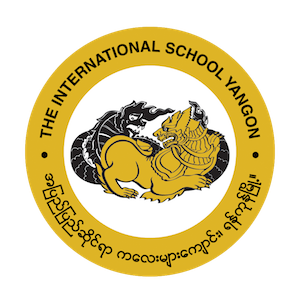 The ISY Scholarship Program
The purpose of the program is to provide a Myanmar national student entrance to ISY as a Grade 8 student with a scholarship that remains valid until graduation from Grade 12. There are two scholarships available every year starting in Grade 8.
For the start of 2024-25, the International School Yangon established five strategic objectives. Three of these are:
The ISY community is safe in an inclusive environment where individualism is fostered and valued through opportunities to learn and celebrate together, and where students thrive by playing an active role in decision-making.
To be a leader in Service Learning, contributing to change in our community.
To celebrate Cultural Diversity promoting greater awareness of our host country culture.
The scholarship program helps us to achieve all three of these objectives. The program develops our ability to provide education for students with differing needs, allows us to positively contribute to the local community while at the same time bringing genuine cultural diversity to the school. The program truly supports our mission of being a community of compassionate global citizens and our vision to develop lifelong learners who will be a positive force for change in the world.
The Award
Full (100%) tuition and fee waiver until completion of IB Diploma/graduation in Grade 12.
Field study fees, and any other school-related fees to sustain regular participation and attendance will be provided.
The experience of being part of an international community and culture.
An opportunity to be a part of a world-class educational experience.
Eligibility
Students applying for the scholarship program at ISY must:
be a Myanmar national and should reside in the Yangon region. Applicants are required to provide a copy of their Household Registration Book;
graduate from Grade 12 at ISY before their 20th birthday. (The applicant's date of birth should ideally be between September 1, 2010 and August 31, 2011.)
currently be a student at a school / educational institution within Myanmar;
show exceptional promise and involvement in areas of learning at ISY including academics, sports, art, music or other activities;
complete the ISY Scholarship Application Form in full and provide all required documentation;
make a full financial declaration to prove household
income;
not be children or relatives of ISY employees (and
ISY contracted employees)
For more information
Contact the Scholarship Office
Email: spadmissions@isyedu.org
Phone: +95-(0)9-880-441-040
Address:
20 Shwe Taungyar Street, Bahan Township, Yangon, Myanmar
Applications open from November 1, 2023 and close on February 15, 2024.
The International School Yangon
20 Shwe Taungyar Street
Bahan Township
Yangon, Myanmar
+95 (0) 9 880 441 040