Scholarship program
Providing a Myanmar National student entrance to ISY as a Grade 8 student with a scholarship that remains valid until graduation from Grade 12.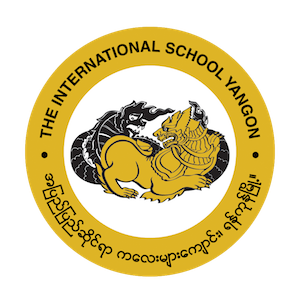 The ISY Scholarship Program 
The purpose of the program is to provide a Myanmar National student entrance to ISY as a Grade 8 student with a scholarship that remains valid until graduation from Grade 12. There are two scholarships available every year starting in Grade 8.
In February of 2018, the International School Yangon established eight strategic objectives. Three of these are:
To establish a program of Inclusion to ensure differentiated instruction for all our students.
To be a leader in Service Learning, contributing to change in our community.
To celebrate Cultural Diversity promoting greater awareness of our host country culture.
The scholarship program helps us to achieve all three of these objectives. The program develops our ability to provide education for students with differing needs, allows us to positively contribute to the local community while at the same time bringing genuine cultural diversity to the school. The program truly supports our mission of being a community of compassionate global citizens and our vision to develop lifelong learners who will be a positive force for change in the world.
The Award
Full (100%) tuition and fee waiver until completion of IB Diploma/graduation in Grade 12.
Field study fees, and any other school-related fees to sustain regular participation and attendance will be provided.
The experience of being part of an international community and culture.
An opportunity to be a part of a world-class educational experience.
Eligibility
Students applying for the scholarship program at ISY must:
be a Myanmar national and should reside in the Yangon region. Applicants are required to provide a copy of their Household Registration Book;
graduate from Grade 12 at ISY before their 20th birthday. (The applicant's date of birth should be after September 1, 2006 and no later than August 31st 2007.)
currently be a student at a school / educational institution within Myanmar;
show exceptional promise and involvement in areas of learning at ISY including academics, sports, art, music or other activities;
complete the ISY Scholarship Application Form in full and provide all required documentation.
About ISY
The ISY experience provides students with a challenging international education that equips learners with the skills and experiences necessary to enter the next phase of their lives as fully rounded global citizens.
Founded in 1955
Non-profit
Pre-Kindergarten through Grade 12
Over 46 nationalities in attendance
98% of ISY's graduates attend colleges and universities of their choice around the world.
Accredited by the Western Association of Schools and Colleges (WASC)
ISY Student population – 800
American Curriculum
IB Diploma Program
Scholarship Applications for 2020-21 are
available now!
The last day to submit the application:
February 15, 2020.
Application Form 2020-21
Click here to download the application form. 
Checklist & Reference Forms 2020-21
Submit Your Application
Completed applications with supporting documents and a recent passport-size photo should be submitted to the school. Our address:
The International School Yangon
20, Shwe Taungyar Street
Bahan Township
Yangon, Myanmar
We strongly encourage applicants to submit applications well before the February 15, 2020 deadline.
If you have any questions, please do not hesitate to
email us at spadmissions@isyedu.org or call
01 512793/94/95 ext. 555
For more information
Contact the Scholarship Office
Email: spadmissions@isyedu.org
Phone: +95 1 512793, 512794, 512795 Ext 555
Address:
20 Shwe Taungyar Street, Bahan Township, Yangon, Myanmar
The International School Yangon
20 Shwe Taungyar Street
Bahan Township
Yangon, Myanmar
+95 1 512 793 /94 /95