Admissions
A non-profit Pre-K through 12th Grade international school.  Founded in 1955, ISY is the oldest international school in Myanmar.  
Book a Visit
Apply to ISY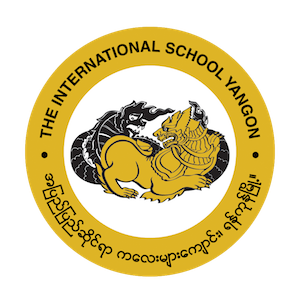 Welcome to The International School Yangon (ISY)!
We are glad that you are considering ISY as your international school of choice. There are many reasons to choose ISY. As a non-profit school every penny generated goes back into building on our mission of being a community of passionate global citizens. Founded in Yangon in 1955, ISY is the longest standing international school in the city. With over 45 nationalities represented in the student body it also has the highest cultural diversity of any school in the country. ISY's vision is to develop lifelong learners who will be a positive force for change in the world. The school delivers on this promise through the eight strategic themes agreed upon by the whole community in April of 2018. Service learning, inclusion, cultural diversity and environmental consciousness is at the core of everything we do and is bound up in the 'Chinthe pride' at the heart of our community.
We look forward to sharing our community with you. Please know that The International School Yangon is committed to the principle of equal opportunity in both education and employment. The school does not discriminate against individuals on the basis of race, color, gender, sexual orientation, religion, or national or ethnic origin in the administration of its educational or admissions guidelines. These policies can be reviewed in our admissions guidelines document.
ISY enrolls students throughout the school year. The application for a new academic year becomes available on our website beginning February 15 of every year.
ISY uses an online application system. The procedure for applying is a simple one, in which you can save and continue as you gather the necessary information to complete an application. You will find information about ISY's curriculum, as well as detailed guidelines for the application process on the many pages of this website. But please email us at admissions@isyedu.org if you find yourself with questions that have not been answered.
We welcome you to visit our school. Tours can be arranged by prior appointment.
We look forward to meeting you.
Mission
The International School Yangon is a community of compassionate global citizens.
Vision
We aim to develop lifelong learners who will be a force for positive change in the world.
The International School Yangon
20 Shwe Taungyar Street
Bahan Township
Yangon, Myanmar
+95 (0) 9 880 441 040