Curriculum & Assessment
High academic standards combined with clearly articulated practices for assessment provide the basis of the ISY curriculum.  This page provides details about our curriculum and assessment.
School Wide Results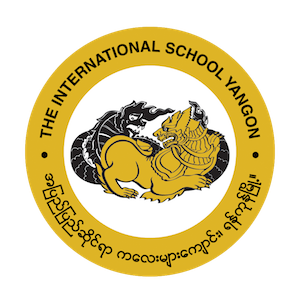 Standards-Based, Outcome-Based Learning
Academic standards, or learning outcomes, are the foundation of the ISY curriculum, and through these standards, teachers identify the skills, knowledge, processes and understandings that are taught and assessed. Instruction is built upon rich, scaffolded learning experiences that facilitate student attainment of the standards, and instructional resources are aligned to learning experiences. The ISY adopted standards provide coherent learning progressions beginning in Pre-Kindergarten continuing through to Grade 12, and they communicate to students, parents, teachers, and administrators what students are expected to learn in each subject area and at each grade level.
Standards alone do not form a curriculum—a curriculum is comprised of all facets of the instructional and assessment process including diagnostic, formative, and summative assessments, learning activities, resources, and classroom environments that support learning.
The subject areas for which ISY has adopted internationally recognized academic standards are: mathematics, English language arts, social studies, science, world languages, physical education, library, health and wellness, visual arts, music, drama, film, and technology.
Each subject's standards are organized by strands (also known as domains or categories) which describe the major components of the subject. Each strand has a set of standards which describe the skills, knowledge, and understandings students are to demonstrate by the time they finish high school. Standards are typically few in number and broad in scope. Further, for each standard, there are grade level indicators, which are grade-level points of reference that are specific descriptions of knowledge, skill, or understanding.
ISY Expected Schoolwide Learner Results (ESLRs)
Embedded in all learning at ISY are the following learning outcomes combined with the IB Learner Profile traits that all students should know, understand and/or be able to do upon graduation from ISY.
ISY students will become:
Who…
Are environmentally aware and active (Caring)
Contribute to the welfare of the world community (Caring)
Respect the dignity and worth of others

 

(Principled, Open-minded)
Manifest the virtues of honesty and integrity (Principled)
Understand and appreciate the values, traditions, and perspectives of others (Open-minded)
Who…
Demonstrate the skills of effective collaboration (Communicators)
Use appropriate technology as a tool to convey ideas (Communicators)
Write, speak, read and listen with purpose (Communicators)
Are multi-lingual (Communicators)
Who…
Gather, analyze and process information from a variety of sources (Thinkers)
Are effective and creative problem-solvers (Thinkers)
Are effective decision-makers (Thinkers)
Pursue inquiry and curiosity within learning (Inquirers)
Build a foundation of knowledge and apply understandings to new situations (Knowledgeable)
Who…
Take responsibility for their learning (Reflective)
Value all types of learning: academic, social, athletic, aesthetic and emotional (Balanced)
Have the confidence to take on new challenges (Risk-takers)
Give thoughtful consideration to their own learning (Reflective)
Purpose of Assessment & Grading
ISY has clearly articulated practices and beliefs for assessment and grading. Framing these beliefs, are defined purposes for assessment and grading:
The purpose of assessment at ISY is to improve student learning and to inform teachers' instructional practices.
The purpose of grades is to communicate student achievement of standards and the ISY Expected Schoolwide Learner Results (ESLRs), including the IB aims and objectives and the IB Learner Profile, to students, parents, school administrators, other institutions and employers.
Assessment and Practices
Classroom assessments at ISY are based on the knowledge, skills, and learning targets derived from the ISY adopted standards displayed above. Students are given formative assessments, or assessments for learning, which provide them with valuable feedback. For teachers, formative assessments provide information to help inform instructional decision-making as learning occurs. Students use feedback on formative assessments to improve and revise their work and learning. Summative assessments typically occur at the end of an instructional unit and provide evidence of student achievement for the purpose of making a judgment about student proficiency.
In a standards-based system, behaviors that support learning, such as work habits, effort, responsibility, and attitudes are judged separately so that academic grades are accurate and reflect how a student performs and achieves in relation to the knowledge, skills, and understandings set forward by the standards. Such nonacademic factors are of equal importance to the development, success, and achievement of students and their learning, thus, performance in these areas of student learning are assessed, tracked, and reported distinctly from academic achievement.
Follow the link, Assessment Guide, for more details about ISY's assessment and grading practices.
External Schoolwide Assessments
ISY utilizes internal and external assessment data to assist in monitoring student learning, student progress and schoolwide programs. Longitudinal trends that mark areas of strength and areas to improve are identified to guide schoolwide action planning for ongoing, continuous improvement.
When using assessment results to evaluate student learning, ISY considers several reference or data points that, together, provide a complete profile of a student's skills, abilities, and knowledge.
MAP Growth (Measures of Academic Progress)
What are MAP assessments?
MAP assessments are online adaptive assessments that provide useful data in developing a fair and accurate assessment of student academic achievement and growth. MAP Growth uses a scale to measure what students know, regardless of their grade level. It also measures growth over time, allowing us to track our students throughout the school year and across multiple years.
Why do we do MAP testing?
The academic achievement and growth data obtained from MAP assessments forms one part of a student's data profile. MAP assessment data is combined with data gathered by classroom teachers to ensure that we have a fair and accurate understanding of each student's academic and learning needs. This understanding of student academic and learning needs then guides teacher planning and instructional practices in meeting the needs of individual students.
As well as providing important data that guides planning and instruction for individual students, MAP data also guides our continuous school improvement efforts. We can use school, grade and subject level MAP data to identify which academic areas we need to focus our improvement efforts on.
How do we do MAP testing?
Our processes around MAP testing at ISY are designed to fit the purpose of our students sitting the tests and our commitment to fair and accurate assessment practices.
There are two MAP assessment sessions in an academic year:
The end of August / beginning of September.

Grade 1: Reading and Mathematics
Grades 2 and 3: Reading, Mathematics, and Language
Grades 4, 5, 6, 7, 8 and 9: Reading, Mathematics, Language, and Science

The end of January / beginning of February.

Grade 1: Reading and Mathematics
Grades 2 and 3: Reading, Mathematics, and Language
Grades 4, 5, 6, 7, 8 and 9: Reading, Mathematics, and Language
We test our students at the beginning of the school year to provide us with data as to the academic achievement levels that our students are starting the year with. This data then guides teacher planning and instructional practices. We also use this data to track student academic growth from the beginning of the previous school year.
We test our students again in the middle of the year to track our students' academic achievement and growth from the beginning of the year. Again,This data then guides teacher planning and instructional practices for the remaining months of the school year.
Student MAP data is shared, along with other teacher collected student achievement data, with parents during parent conferences. However, if you would like to have access to your child(ren)'s assessment data prior to a conference, please email Mike Simpson, our Director of Curriculum and Learning at msimpson@isyedu.org and he will be happy to forward that information to you. Student MAP reports are also posted to Powerschool after conferences.
PSAT
All Grade 10 students participate in the Pre-Scholastic Aptitude Test (PSAT) to help prepare for the SAT and to identify strengths and areas for improvement. Students are assessed on reading, writing and language, and mathematics skills. All questions are in the multiple-choice format.
The reading test measures the following skills:
Citing evidence to support a conclusion
Identifying how authors use evidence to support their claims
Using context clues to determine meanings of words
Determining how an author's word choice affects the meaning, style, or tone of a text
Analyzing history, social studies, and science texts (to examine claims, interpret data, and make inferences)
The writing and language test measures the following skills:
Supporting arguments with relevant information and ideas
Developing a claim for an argument
Revising text for improved word choice, sentence fluency, organization, and optimal impact and expression of ideas
Using knowledge of English language conventions to edit text for correct punctuation, subject-verb agreement, parallelism, comma usage, sentence structure, and correct verb tense
The mathematics test measures the following areas and skills in math:
Mastery of linear equations and systems
Problem solving and data analysis
Procedural flexibility and accuracy
For more information about the PSAT, follow this link.
The International School Yangon
20 Shwe Taungyar Street
Bahan Township
Yangon, Myanmar
+95 1 512 793 /94 /95