The ISY Community Service Award
Every year ISY recognizes a person within the community who who is actively engaged in fulfilling our collective goal of being a force for positive change.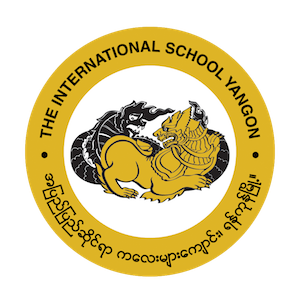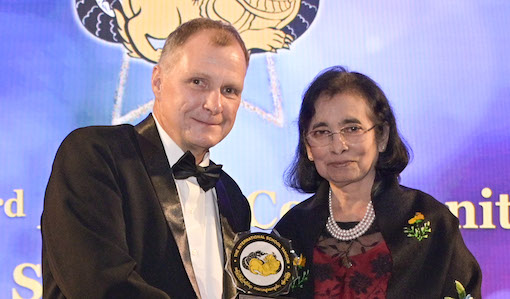 Community Service Award 2020
Dr. Saldanha Winsome
Before there was a proper service learning program we had a Community Service program which for years and years was run by Daw Winsome.  Fundraising for charitable purposes has been something Daw Winsome has engaged in year after year. Usually the beginning of the year sees a flood drive organised by Daw Winsome working with the Ayeyarwady Foundation to distribute the donated items and money. Then comes the Family Fun Fair which, Daw Winsome ran as the main High School Student Council Supervisor.  Daw Winsome does not shout about her compassion she simply leads by example.  
Community Service Award 2019
Ms. Elizabeth Shick
Liz served on the ISY Board from 2014 – 2019 being appointed as Chair in 2015. During her time on the Board of Trustees, Liz provided leadership during a challenging period of transition and guided the Board in making difficult decisions. The period Liz served on the Board of Trustees will long be remembered as one in which a new Director was hired, the new SAS Building opened, the school's finances improved, scholarships for Myanmar students of need were created, new guiding statements and strategic themes were adopted, a new site in NPT was established, and greater transparency was instituted.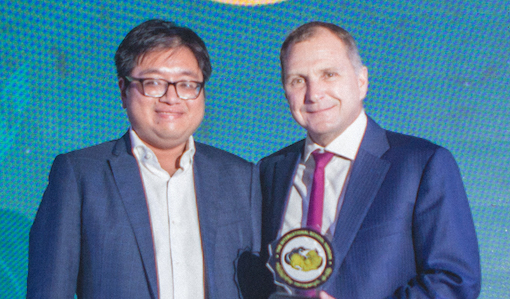 Community Service Award 2018
Mr. Thu Zaw
Mr. Thu Zaw is a dedicated leader within Myanmar society presiding over numerous committees and charitable organizations. He is the President of the Yangon Rotary club providing a venue for business leaders throughout Yangon to work together to serve the broader community. He has constructed a successful business model based on the principles of sustainability and community engagement.  Thu Zaw is a very worthy recipient of the first annual Coomunity Service Award.
The International School Yangon
20 Shwe Taungyar Street
Bahan Township
Yangon, Myanmar
+95 (0) 9 880 441 040