Frequently Asked Questions
Here's some answers to commonly asked questions.  Let us know if there's something else you'd like to see here.
Feedback Form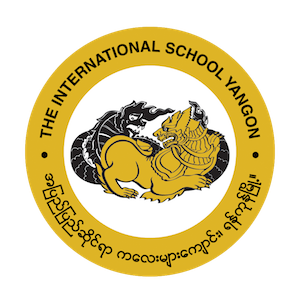 If you can't find the answer to the question you're looking for please let us know on our website feedback form.
How do I reset my PowerSchool login?
When do the ASA sessions start and finish?
ASA Session 1

Aug 26th – Nov 8th
ASA Session 2
Nov 25th – Feb 21st.
ASA Session 3
Mar 9th – May 29th
What are the pool, gym and fitness room opening times?
For opening times during holidays please see the Athletics Page
Fitness Room
The fitness room is open 24 hours a day to anyone with an ID card that has been approved for fitness room use. To get your ID card updated you need to print out and sign the waiver form and bring it to the security office for the attention of John Whalen. Once approved your card will be updated and you can use it to enter the fitness room.

Please note that Monday-Friday from 7:30am-4:00pm the fitness room is open to staff and students only.
The Fitness Room will remain open 24-hours a day during school holidays. The fitness room will be closed on all national holidays when the school is closed.
ISY Parents & Alumni:
Monday – Friday: CLOSED 7:30 AM – 4:00PM
Saturday and Sunday: OPEN 24 Hours
High School Students:
Open 24-Hours/Day
Middle School Students:
Middle School students may only enter the fitness room when accompanied by a parent, during parent hours.
Elementary School Students:
Elementary School students are not permitted to enter the fitness room at any time.
All are encouraged to use the facilities in pairs to avoid injury.
Gymnasium
The gymnasium is open 7:30 AM to 8:00 PM daily.  It is open to the ISY community to use outside of school hours and when it is not needed for school activities / events.  It should be noted the gym is not supervised unless there is a school activity / event.  Therefore, it is used at the individual's own risk.  There must be a responsible adult available for use by anyone younger than Grade 6.
When can I apply for the 2020-21 school year?
Applications for the 2020–2021 academic year beginning in August of 2020 will open on February 15th 2020.
What food services are available on campus?
ISY has 4 main food vendors on campus to cater for every taste.  To see more details view the Food Services Page
What are the Spirit Store opening times?
In order to buy ISY merchandise like clothing, umbrellas, and water bottles etc, go to the Spirit Store behind the guard house.  It's open every week day from 7:45- 8:45, 11:30 -12:30, 2:30 to 3:30
What are the new opening and closing times?
Pre-K starts at 8:00am and ends at 1:30pm. KG – Grade 5 starts at 8:00am and ends at 2:45pm.  Secondary School starts at 8:15am and ends at 3:00pm.
Where can I find the supply lists?
When do After School Activities start and end?
Session 3 of After School Activities start on Monday March 9th and end on Friday May 29th.
What happens when I first login to PowerSchool?
Here's a link to a quick PowerSchool User Manual.  It has information on how to reset your password after you first log in, what to do if you've forgotten your password and also what to do if you've tried to login unsuccesfully too many times.  To email PowerSchool support go to powerschool@isyedu.org
Health. Safety & Security Handbooks
Annual Reports
To view the latest ISY annual reports click here:
(There is also a link in the bottom of the site in our footer)
The International School Yangon
20 Shwe Taungyar Street
Bahan Township
Yangon, Myanmar
+95 1 512 793 /94 /95