ISY is a member of the SouthEast Asia Student Activities Conference (SEASAC), which consists of 12 international schools from Hong Kong, Thailand, Singapore, Malaysia, Myanmar and Indonesia. Through this association, ISY is provided opportunities to participate in international interscholastic sports tournaments along with fine arts and MUN conventions.
ISY is also a member of the Yangon Athletic Conference (YAC) which consists of ISY and three other international schools within the city of Yangon. Both middle and high school teams compete throughout the year in regular season matches and season ending tournaments. The YAC sports consist of volleyball, soccer, basketball, badminton, and cross-country running.
Other local opportunities for ISY students include YISL Community Softball, Monsoon Community Volleyball, ISY Community Basketball, and the ISY Soccer and Volleyball Mini-Leagues.
Please find updated links and information on this page to connect you with all of our team sports and activities. For further information, please contact the Athletic office.
Athletics Department Information
Fitness Room & Gym Opening Times
The fitness room and gym are currently closed due the Covid situation.  Updates will appear here, on the Athletics and Activities blog and through email communication.  Users of the fitness room will have to sign a liability waiver if they haven't already done so.
2020 - 2021 Swim Program Information
There will be a comprehensive range of options for swimmers of all ages and abilities when the pool reopens.  Links to these options can be found here and will become available at the appropriate time. 
SEASAC Information
ISY competes with other international schools in the ASEAN region.  The 2020-21 SEASAC season has been cancelled.  Details for  2021-22 will be posted here when they become available.
2020-21 Season 1 Practice Schedule
A practice schedule will be posted here when it becomes available as we start back at school.
Tournament and Game Schedules
As well as the SEASAC competitions ISY also takes part in local competitions here in Yangon.  Links to details of any such tournaments will be posted here when they become available.
After School Activity Start and Finish Times
Session 1 ASAs start on September 28 and will run through to October 23.  Session 2 will begin on November 9 and continue until December 18.
ISY facilities including the swiming pool, gym, fitness room and outdoor areas are currently closed due to the Covid situation.  This is constantly under review and any changes will be communicated through the communications office emails and the Athletics and Activities blog.
Use of the Fitness Room
Please note that users of the fitness room need to sign a liability waiver form which can be seen here.
Athletics
ISY is part of the SEASAC group of International Schools competing across South-East Asia.  ISY also competes with a range of international schools in Yangon.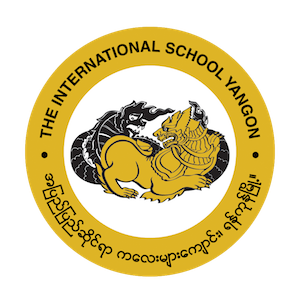 The International School Yangon
20 Shwe Taungyar Street
Bahan Township
Yangon, Myanmar
+95 1 512 793 /94 /95