Athletics
ISY is part of the SEASAC group of International Schools competing across South-East Asia.  ISY also competes with a range of international schools in Yangon.
SEASAC Schedule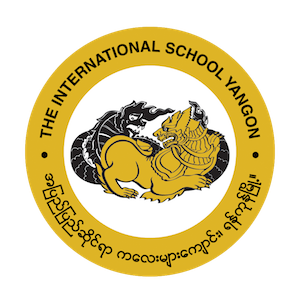 ISY is a member of the SouthEast Asia Student Activities Conference (SEASAC), which consists of 12 international schools from Hong Kong, Thailand, Singapore, Malaysia, Myanmar and Indonesia. Through this association, ISY is provided opportunities to participate in international interscholastic sports tournaments along with fine arts and MUN conventions.
ISY is also a member of the Yangon Athletic Conference (YAC) which consists of ISY and three other international schools within the city of Yangon. Both middle and high school teams compete throughout the year in regular season matches and season ending tournaments. The YAC sports consist of volleyball, soccer, basketball, badminton, and cross-country running.
Other local opportunities for ISY students include YISL Community Softball, Monsoon Community Volleyball, ISY Community Basketball, and the ISY Soccer and Volleyball Mini-Leagues.
Please find updated links and information on this page to connect you with all of our team sports and activities. For further information, please contact the Athletic office.
Athletics Department Information
2019 - 2020 Swim Program Information
SEASAC Tournament Schedule
ISY competes with other international schools in the ASEAN region.  Click on the SEASAC Tournament Schedule to download the list of events.
2019-20 Season 3 Practice Schedule
Tournament and Game Schedules
Fitness Room & Gym Opening Times
Fitness Room
The fitness room is open 24 hours a day to anyone with an ID card that has been approved for fitness room use. To get your ID card updated you need to print out and sign the waiver form and bring it to the security office for the attention of John Whalen. Once approved your card will be updated and you can use it to enter the fitness room.

Please note that Monday-Friday from 7:30am-4:00pm the fitness room is open to staff and students only.
The Fitness Room will remain open 24-hours a day during school holidays. 
ISY Parents & Alumni:
Monday – Friday: CLOSED 7:30 AM – 4:00PM
Saturday and Sunday: OPEN 24 Hours
High School Students:
Open 24-Hours/Day
Middle School Students:
Middle School students may only enter the fitness room when accompanied by a parent, during parent hours.
Elementary School Students:
Elementary School students are not permitted to enter the fitness room at any time.
All are encouraged to use the facilities in pairs to avoid injury.
Gymnasium
The gymnasium is open 7:30 AM to 8:00 PM daily.  It is open to the ISY community to use outside of school hours and when it is not needed for school activities / events.  It should be noted the gym is not supervised unless there is a school activity / event.  Therefore, it is used at the individual's own risk.  There must be a responsible adult available for use by anyone younger than Grade 6.
After School Activity Start and Finish Times
ASA Session 1

Aug 26th – Nov 8th
ASA Session 2
Nov 25th – Feb 21st.
ASA Session 3
Mar 9th – May 29th
Normal
Pool Opening Times
Lap Swim
Monday
6:00am – 7:30 am
4:15pm – 7:00pm
Tuesday
6:00am – 7:30 am
4:00pm – 7:00pm
Wednesday
5:00pm – 7:00pm
Thursday
6:00am – 7:30 am
4:00pm – 7:00pm
Friday
6:00am – 7:30 am
Saturday
Lap Swim
8:00am – 9:00am
Family Swim
9:00am – 12:00pm
On National Holidays
the pool is closed.
The International School Yangon
20 Shwe Taungyar Street
Bahan Township
Yangon, Myanmar
+95 1 512 793 /94 /95