Elementary Principal's Blog

Sandy Sheppard, Elementary School Principal
Mission
The International School Yangon is a community of compassionate global citizens.
Vision
We aim to develop lifelong learners who will be a force for positive change in the world.
Dear Parents,
Welcome back, I hope you had a wonderful winter break. We are loving this cooler weather here at ISY.
We have a busy few weeks ahead of us. The teachers are busy assessing student learning and writing report cards, which will be available on the 27th of January.
Next Friday we have our annual Olympiad, Grade 2-5 will be involved in this event. This happens during the school day. 
The Family Fun Fair is coming up on the 18th of February, we will look forward to seeing you all at this event.
Next week we start strategic planning. This involves a variety of meetings with members of our community, so that we can establish our new strategic plan.
After school activity information will be sent to you on the 20th of January.
REMINDER
It is important that all students have their ID cards so they can access the school through the turnstiles. Please see the office if you need support. 
Ms. Sandy Sheppard
Elementary School Principal
Dates to Remember
27th January – report cards available
30th January – After School Activities start
18th February – Family Fun Fair
SAVE THE DATE: ISY FAMILY FUN FAIR
Saturday, February 18, 4pm – 7pm
ISY Campus
The ISY Family Fun Fair is back! This event is organized by our Student Council and our Student Service Learning Groups.
As in the past, there will be lots of fun things to do including rides for the children and fun activities organized by our Student Service Learning Groups. There will also be a wide selection of food stalls and vendors who align with ISY's strategic themes and commitment to environmental consciousness.
As you are having fun, you will learn all about our ISY students' service learning initiatives and how you can help them be a force for positive change in the world. You will also be raising money for these initiatives so our students can continue their great work and our ISY community can continue to support our partner projects.
More information will follow in the coming weeks.
STRATEGIC THEME UPDATE
TECHNOLOGY INTEGRATION
At ISY, technology integration is an important strategic theme to support the development of lifelong learners. Technology is integrated into every subject at every grade level, and specialized Computer Science courses are offered to our High School students. As technology, which involves coding and programming, is now woven into the fabric of our everyday lives, we know that coding is a beneficial skill for the future. Our After School Activities (ASA) program provides opportunities for students to pursue their interests in this area. 
ENVIRONMENTAL CONSCIOUSNESS
You may remember the fantastic Grade 2 project 'Sand is banned'. This is where students built a cleaning station so sand could be bruhed off of shoes before going back to class.  Now, more students are going to be involved in cleaning up the campus an their classrooms to make sure the ISY environment stays a great place for learning.
WORLD LANGUAGES
Beginning in Grade 2, ISY offers instruction in French or Mandarin. 
These courses are designed for students learning an additional language who do not have native fluency in that language. Instructional emphasis is on speaking, listening, reading, and writing and learning about the culture of the target language via these skills. 
ISY believes that learning an additional language is integral to the development of internationally-minded students who are confident, reflective, and multi-lingual communicators. Language development in more than one language advances cognitive growth, cultivates lifelong learning, and promotes cross-cultural communication. 
We have students at all levels of language proficiency. Beginning in Quarter Three, the schedule will change to allow for students in different grade levels to learn together based on their language proficiency levels and language learning needs. This will allow for students to receive more targeted language instruction at their proficiency level. 
To enable this schedule change, we would like to welcome Ms. Grace Wu as a new part-time Mandarin teacher. Ms. Wu's appointment provides us with more options in how we schedule World Language classes and we are very happy to have her join our team.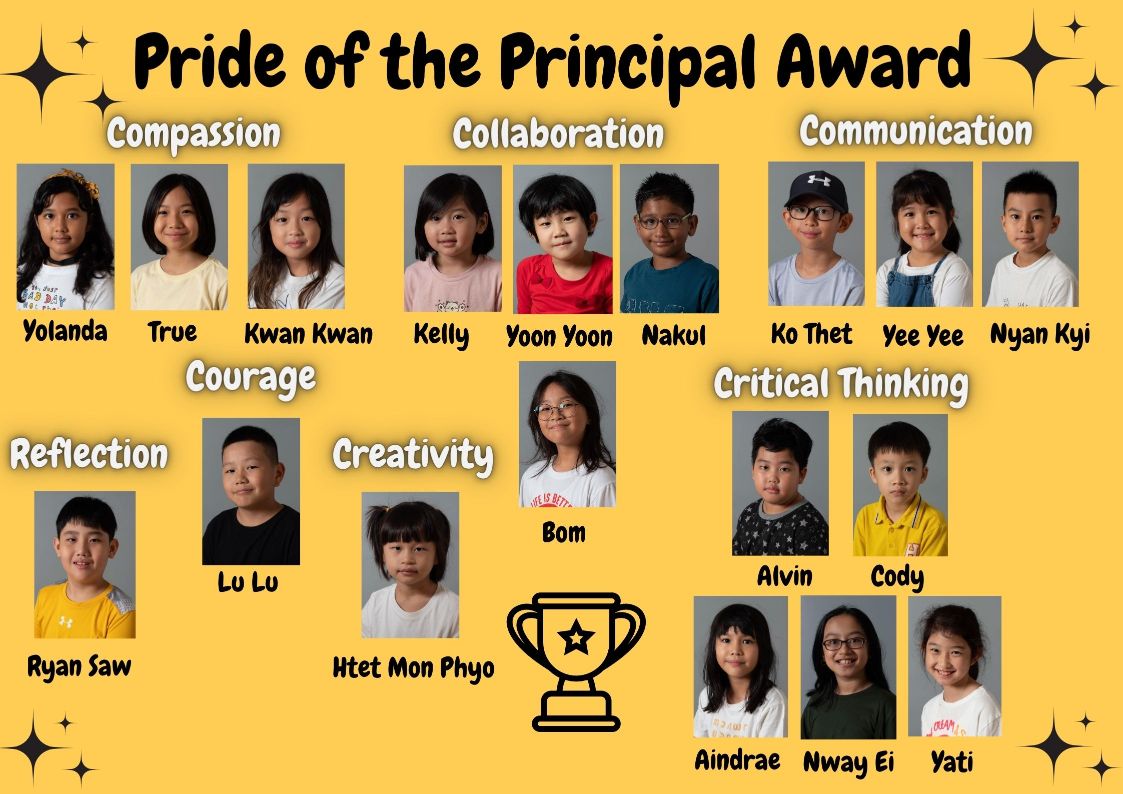 PRIDE OF THE PRINCIPAL
This week in assembly the students pictured received Pride of the Principal certificates for demonstrating a ISY Learner Attribute.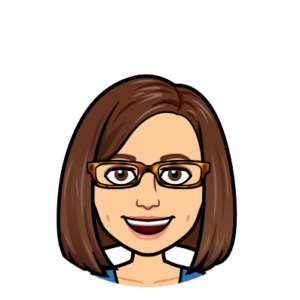 Tips for Helping Your Child with Peer Pressure
Recently, I have been working with Grades 4-6 about how to make positive choices while facing pressure from their peers.  Students have discussed and explored the many "tricks" used to manipulate and influence their decisions.  They have practiced assertiveness and learned strategies to make their own choices.  Here are some tips for parents on how to support their child deal with peer pressure.
Talk with your child about peer pressure.  Let them know that you understand that it is difficult to stand up to their friend's requests but that it is important that they resist requests that make them feel uncomfortable.

Demonstrate positive decision making.  Role model assertiveness and give them opportunities to make independence decisions where they can understand the consequence of their actions.

Remind your child of your family values and the need to stand up for what they believe is right.

Encourage them to be active and healthy.  Children who have developed a healthy lifestyle are more likely to say no to unhealthy choices, such as cigarettes or alcohol. 

Let them know you care and support them.  This will give them the confidence to seek your support when facing difficult decisions.
Ms. Patty  
escounselor@isyedu.org
Child Safeguarding Presentation
In this session, we will review ISY's policy on safeguarding children and will explore how students use a popular application to stay in touch with one another.  We will share ideas about how to keep students safe when using internet applications.
Place:  ISY cafeteria
Date:  January 25
Time: 5:30 pm
GRADE 3 ASSEMBLY PRESENTATION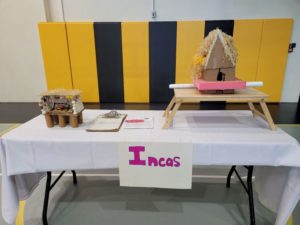 Kindergarten Made Solar Ovens with Secondary School Students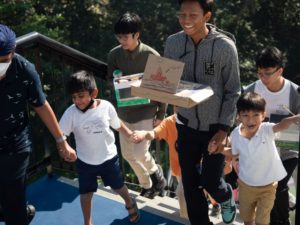 The International School Yangon
20 Shwe Taungyar Street
Bahan Township
Yangon, Myanmar
+95 (0) 9 880 441 040