Elementary Principal's Blog

Sandy Sheppard, Elementary School Principal
Dear all,
I hope you have all had a great week. As temperatures rise, parents are advised to apply sunscreen to their children before they arrive each day. To ensure extra protection, labeled sunscreen bottles can be brought to school for reapplication during the day.
At outdoor recess time, we require children to wear a named hat, and on exceptionally hot days, they are encouraged to play in shaded areas.
Finally, staying hydrated is crucial, and students are encouraged to drink plenty of fluids throughout the school day. Please ensure your child has a named drink bottle.
Thank you
Ms. Sheppard
MONDAY MATH LUNCH DATES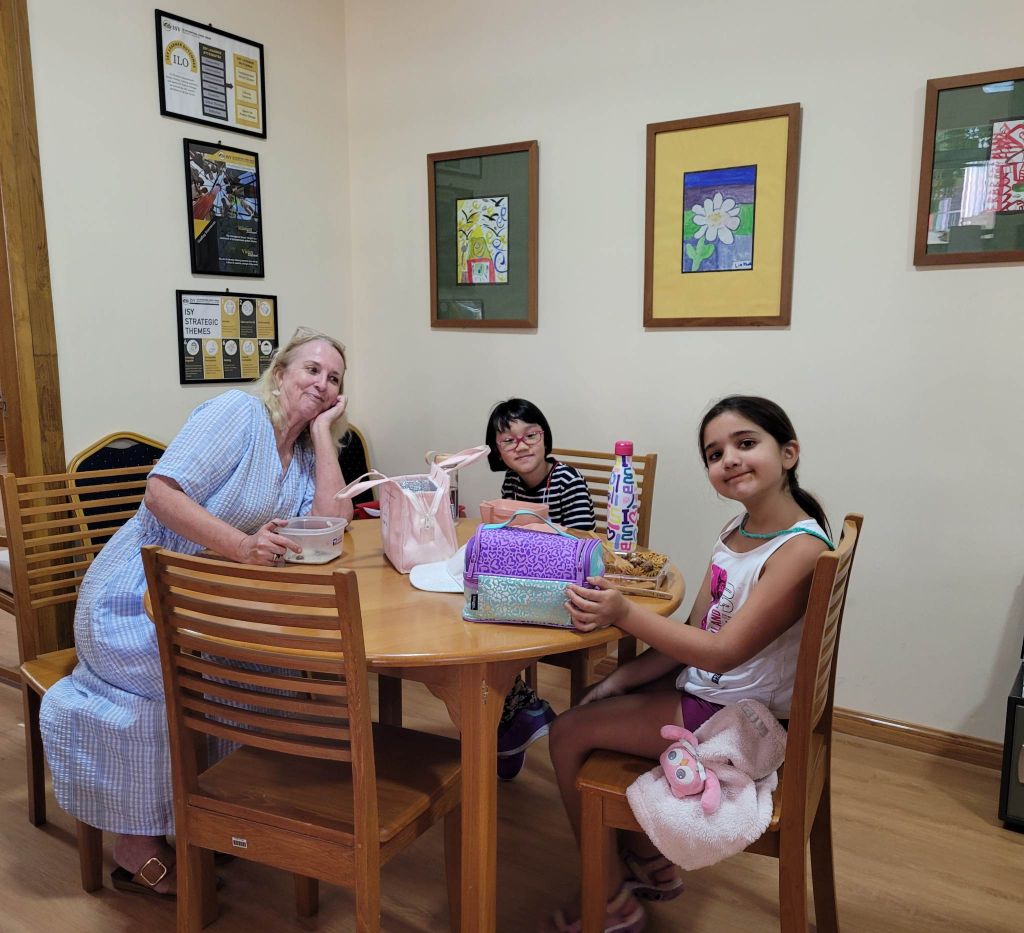 Dates to Remember
9th June – Last day of school (11:30 finish for students)
REMINDER
The campus is not supervised until 8:00 AM each morning when we have one teacher on duty.
BOOK TO PURCHASE
Mr. Danny from the Secondary School has partnered with a local illustrator to write a children's book based on his stories with Alfie.
The book is called Maki, The Mischievous Genius. It is of excellent quality.
The book is available for purchase in Chinthe Zay in B Building for 10,000 kyat, with 5,000 kyat being donated to the Chinthe Fund.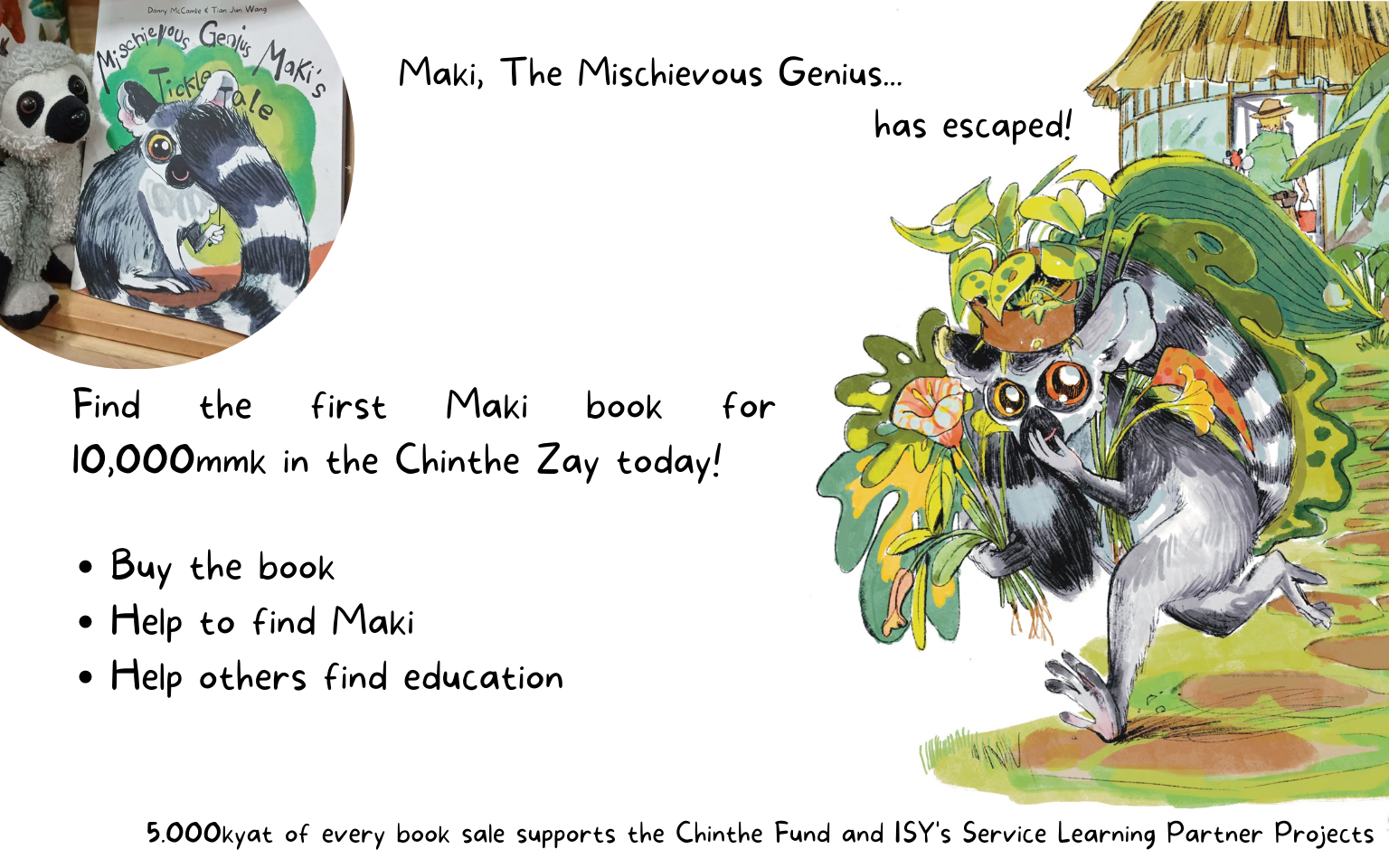 SECONDARY SCHOOL PROJECTS
We would like to encourage you to support two upcoming Secondary School projects:
4 SQUARE TOURNAMENT
This service learning project/event aims to raise funds for healthy initiatives in under-resourced community schools. The students aim to give back to the community by bringing four square to community schools. They are planning to host a four-square tournament exclusively for the ISY elementary and middle school students. The funds will be generated through registration fees. With the funds received, they plan to build a four-square court for a school. They hope that creating new activities will enable and inspire students' interest in sports and practice for "Good Health and Well Being" (SDG 3). Not only will this improve the overall health and well-being of the students, but it will also give ISY students a chance to apply social interaction and sportsmanship skills.
Please see the poster for more information.
Old, clean t-shirts and material wanted! 
A High School student service project will be making upcycled plush toys to donate to children who might not have them. This project will also teach children how to make the toys themselves. To make the toys, the students need old, clean scrap material or clothing. Old, clean T-shirts are perfect!
Please donate your old, clean t-shirts or material by leaving them in the basket on the Front Steps.
Thank you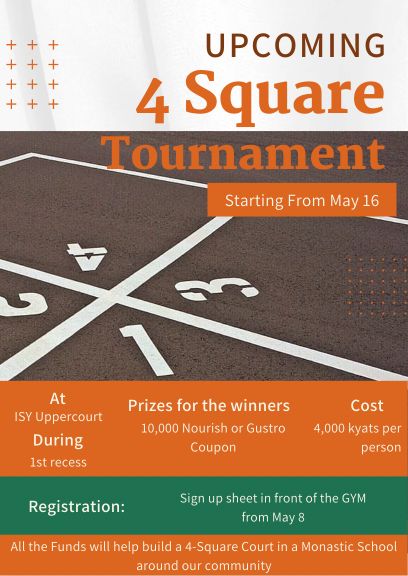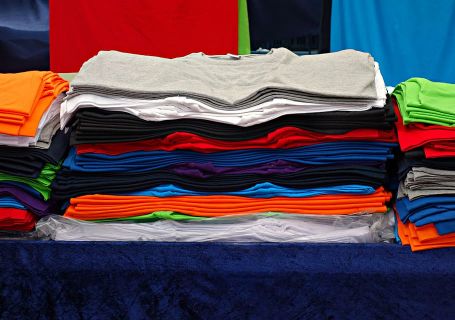 Transition and Goodbyes
Once again we are nearing the end of another school year. There is much to be proud and excited for as we look toward our summer holidays and imagine what lies ahead for next year. Unfortunately, not everyone will be returning to ISY in August. Each year about this time, I am reminded of David C Pollock, Ruth Van Reken and Michael Pollack's Third Culture Kids: Growingup among Worlds work regarding the importance of saying good-bye. Using the acronym RAFT to help us remember the important areas that need to be addressed when saying farewell.
Reconciliation: This difficult but important step focuses on mending or forgiving relationships. Resolving issues with those you are leaving behind enables you to move on without regret.
Affirmation: Expressing appreciation for relationships. Validating your friendships and connections to others through words, gifts or personal time together highlights your time together and the value it has had on your life.
Farewell: Many people try to avoid the act of saying goodbye but this is an important step. Be mindful of saying goodbye to not only people but also places, animals and experiences.
Think Destination: Preparing for and building excitement for the new experiences and places you are heading toward is the last step in your goodbye journey.
https://www.seebeyond.cc/blog/2021/1/19/how-to-build-a-raft-and-leave-well
If you have concerns about your child's development, please feel free to reach out to me, Ms. Patty, at escounselor@isyedu.org.
PRESENTATION
It is always great to have parents coming in and sharing with our classes. This week Grade 3 had a visit from Ms. Niseth Boerrigter, who made a presentation on global trade. Thank you for your support. The presentation was enjoyed by all students.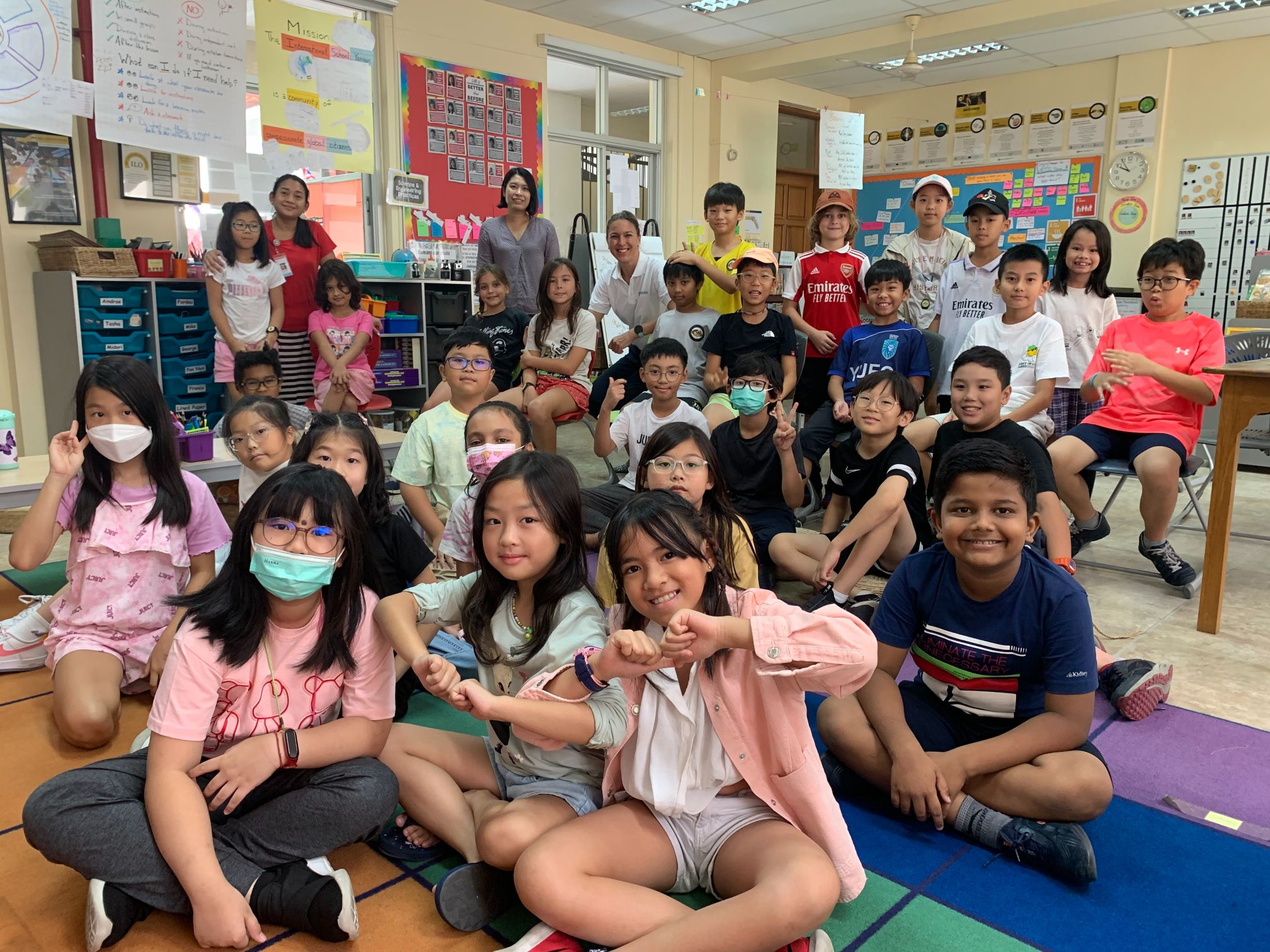 The International School Yangon
20 Shwe Taungyar Street
Bahan Township
Yangon, Myanmar
+95 (0) 9 880 441 040