Elementary Principal's Blog

Sandy Sheppard, Elementary School Principal
Mission
The International School Yangon is a community of compassionate global citizens.
Vision
We aim to develop lifelong learners who will be a force for positive change in the world.
Dear Parents,
We look forward to seeing you all on Wednesday for the parent/teacher conferences. Remember there is no school for students on Wednesday, Thursday, or Friday next week. Enjoy the 4-day weekend.
Remember to sign up for your conference; if you have any problems, contact the school office.
Specialist teachers will be in the Gym for short drop-in meetings on Wednesday. Ms. Rosita will only be available in the Gym for Elementary School between 9:00 and 11:00 AM.
Pride of the Principal awards were given in assembly. Congratulations to all the students recognized.
Ms. Sandy Sheppard
Elementary School Principal
ASSEMBLY TODAY
We had performances from the choir today. We also had two students in Grade 2 share, and Grade 4 shared about their composting project. See photos below.
AFTER SCHOOL ACTIVITY – look at the fabulous books
HALLOWEEN FUN
Halloween evening was so much fun; thank you to our hard working parent association for organizing such a fun event for the community.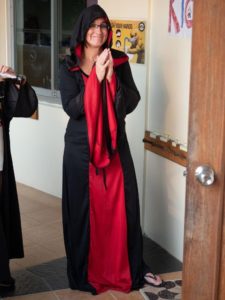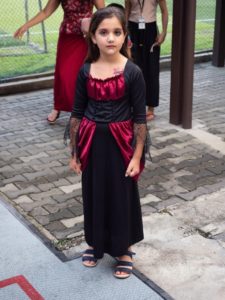 MONDAY MATH CHAMPIONS
Congratulations to these students who will be having a special time to eat their lunch with Ms. Sheppard:
Laurel – Grade 4
Yolande – Grade 4
Seung Hyun Lee – Grade 4
One One – Grade 5
Olivia – Grade 2
Anaaya – Grade 2
Solo – Grade 3
Pon Nya – Grade 3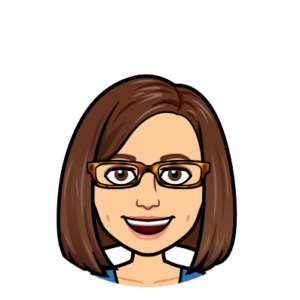 COUNSELOR'S CORNER
Sportsmanship at ISY
Preparing for Parent-Teacher Conferences
Next week ISY will host its first Parent-Teacher Conferences of the year. These meetings are important as they allow you to talk openly with your child's teachers about their progress, strengths, and areas for growth. Here are a few things parents can do to prepare:
Talk with your child before the appointment. Find out what they enjoy about school, areas that they would like support in, and any questions they would like you to ask their teacher.

Review the Progress Report. Last week your child's progress report was made available through Powerschool. Take a moment to review it. This should provide you with a general understanding of what your child has been learning and their engagement.

Organize your Questions: These meetings are short, if there are specific areas you are interested in, present these to the teacher early in the meeting.

Assume positive intent: When parents and teachers work together, your child benefits. Assuming everyone at the meeting is there to support & encourage your child's learning journey makes the partnership successful.
If at the end of the conference time you have more concerns or questions, feel free to ask for another appointment sometime in the future. Unfortunately, the schedule is very busy, and in order to be respectful of other parents' time, it's important for everyone to honor the schedule.
If you or your family are in need of any social, emotional, or educational support, please feel free to reach out to me, Patty Amundson-Geisel, at escounselor@isyedu.org. I am happy to support you.
GRADE 4
COMPOSTING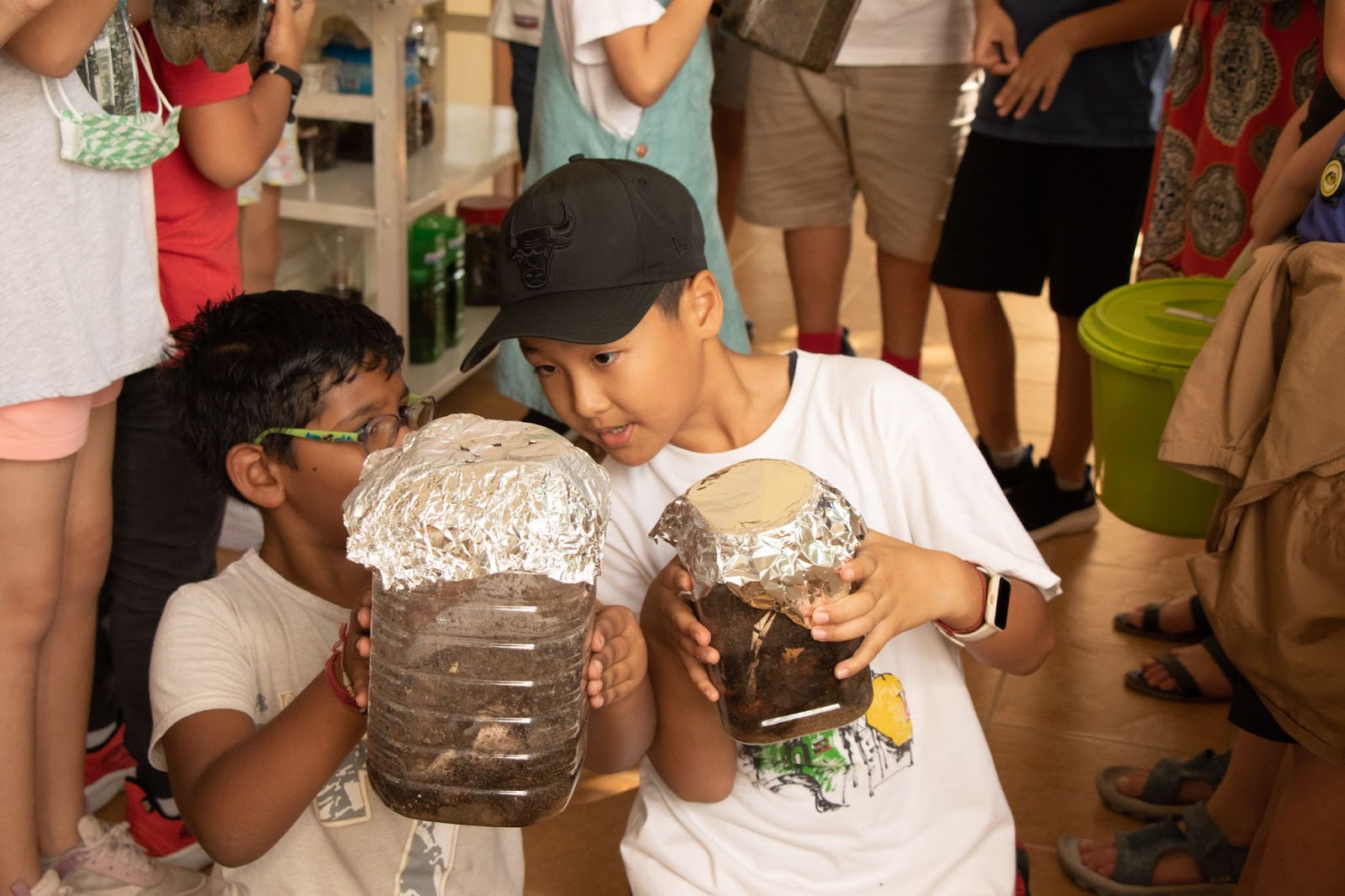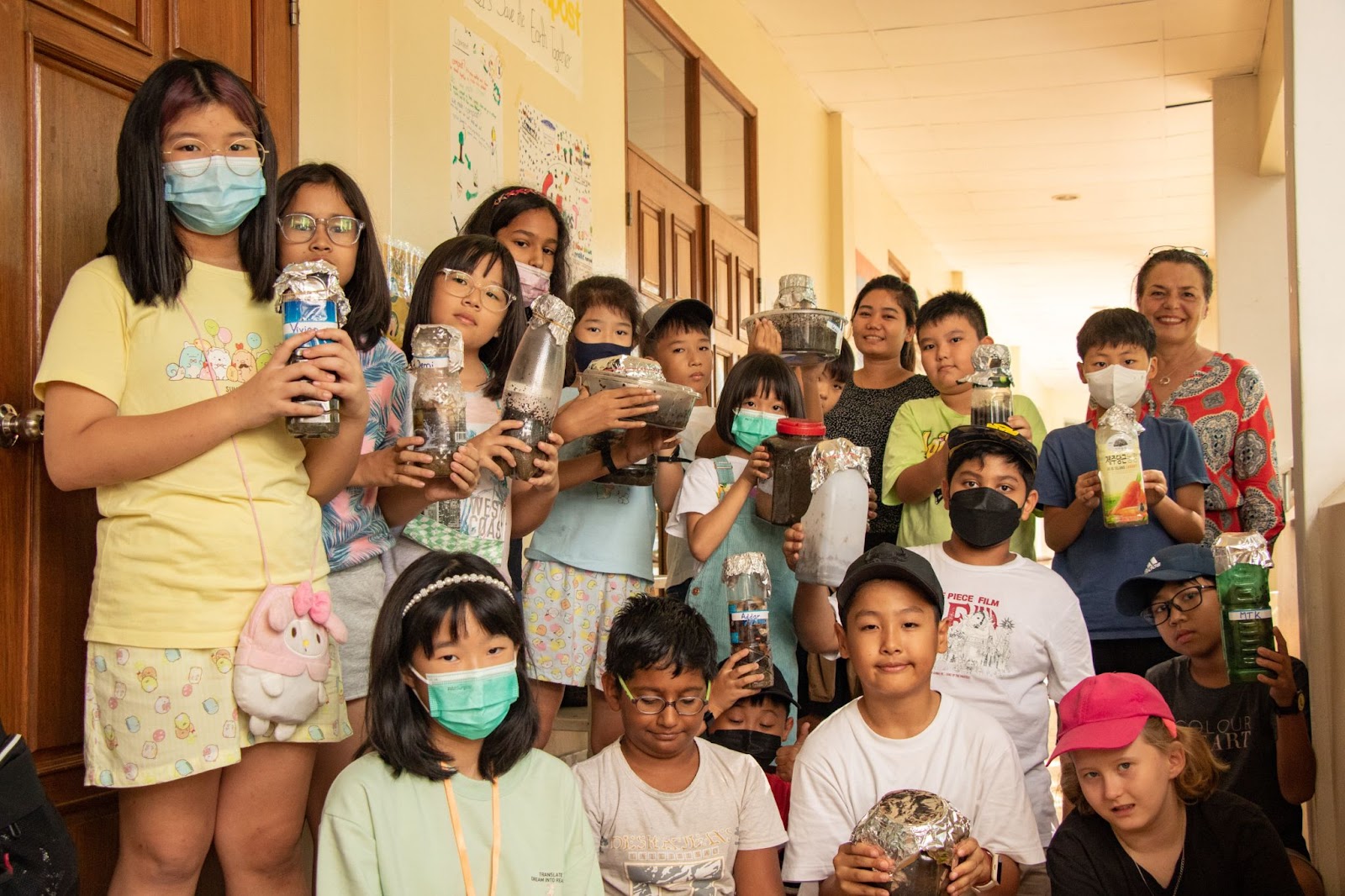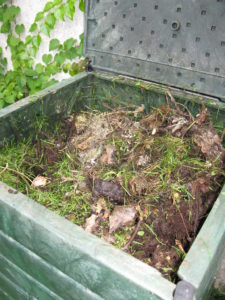 DATES TO REMEMBER
After School Activities have finished for this round
Parent/Teacher conference sign up
DON'T FORGET TO SIGN UP
16th November – Parent/Teacher conferences (no students)
17th/18th November – No school
26th November – International Day event – look out for information on this event.
ANAAYA – 2M

MABEL – 2M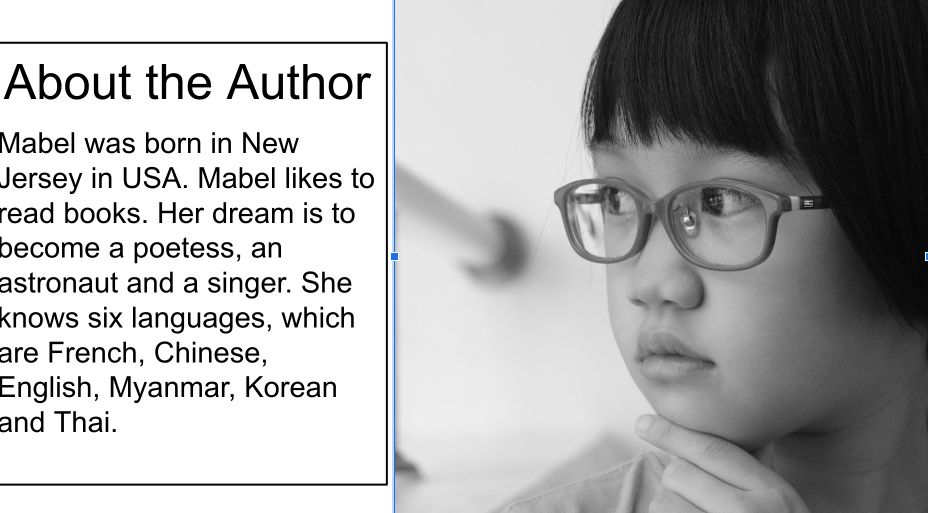 2M MEMOIRS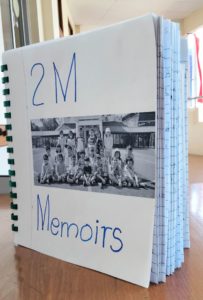 Look at 2M's fabulous book of memoirs.
The International School Yangon
20 Shwe Taungyar Street
Bahan Township
Yangon, Myanmar
+95 (0) 9 880 441 040