Elementary Principal's Blog

Sandy Sheppard, Elementary School Principal
Mission
The International School Yangon is a community of compassionate global citizens.
Vision
We aim to develop lifelong learners who will be a force for positive change in the world.
Dear Parents,
Thank you to all the parents that attended our Parent Association event. It was wonderful to see so many of you willing to take an active part in our school.
We look forward to welcoming parents on campus again next week for our Back to School event. We are so happy to be able to have this event on campus. To maintain our safe practices, we ask that you wear masks.
What is a Back to School event? This is when the teacher shares with you information on the curriculum and routines of the class. Important information is shared to ensure a positive home/school connection is established. It is not a time to ask questions on how your child is doing, there will be parent/teacher interviews for this later in the semester. See you Wednesday evening.
Ms Sheppard
Elementary School Principal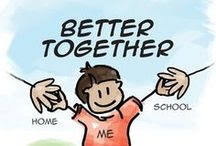 BACK TO SCHOOL
Our Back to School event will be on the 7th of September from 5:30 to 6:45 PM. We hope to see you all there. This will be a chance for teachers to share information about the grade and for us all to get to know each other.
See the schedule below:
| | |
| --- | --- |
| Time | Description |
| 5:30 to 5:45 | Welcome in the Gym by Dr Hedger |
| 5:45 to 6:00 | Enjoy tea and coffee and meet specialist teachers – Art, Music, World Languages, Physical Education, Counsellor/Life Skills who will be in the Gym. |
| 6:00 to 6:30 | Grade Level meetings |
| 6:30 to 6:45 | Parents may revisit the Gym to meet specialist teachers |
| 6:45 | End of Back to School Night |
MAP Testing: September 12-23
From Monday, September 12, until Friday, September 23, we will be MAP (Measures of Academic Progress) testing in Grades 2 to 9. MAP assessments are online adaptive assessments that provide useful data in developing a fair and accurate assessment of a student's academic achievement and growth. The assessments provide useful data for us in adapting and improving our curriculum.
Grade 2 to 9 students will be tested in Mathematics, Reading, and Language Usage. To ensure a fair and accurate assessment of a student's academic growth and achievement, teachers combine MAP assessment data with all other student data that they have collected in classes. This combination of data informs teacher instruction in meeting the needs of each child. MAP assessment data is not the basis for a student's academic grade as reported in Semester Report Cards.
If you have any questions about MAP testing, please do not hesitate to contact Mike Simpson at msimpson@isyedu.org.
Covid-19 Temporary Measures – August 2022
Mask wearing indoors while with other people will be mandatory. All students will be required to wear a mask indoors and this includes the gym. The exceptions are the pool and while eating.
Students will be encouraged to eat outdoors as much as possible. Students will be allowed to eat indoors and in the cafeteria for now but will be encouraged to socially distance while eating.
Classrooms at ISY will be well ventilated with doors and windows open as much as possible.
Students will be encouraged to wash their hands and/or use hand sanitizer regularly and we ask that students keep up this practice at home.
Covid-19 test kits will be sent home with students every Friday (2 per student). We ask everyone to test on Sunday and Wednesday evenings.
If a student tests positive we ask that you inform the ISY Clinic as soon as possible to get advice on how long the student should remain at home (clinic@isyedu.org). We will continue to inform you of the first cases of Covid if they occur in your Grade or if a student's teacher has a suspected case.
If a student has flu like symptoms (fever, coughing, sneezing, runny nose, muscle/joint aches, tiredness) please keep them at home, test them using a rapid test kit and monitor them closely.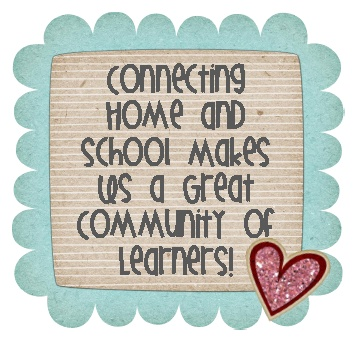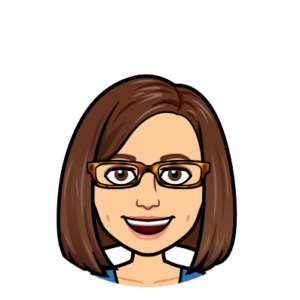 COUNSELOR'S CORNER
Developing Empathy
Empathy is the ability to understand and share another's feelings. It is a key ingredient in building a caring community and developing effective problem-solving skills. Due to the importance of empathy in developing connections and building bonds, we spend several weeks learning and exploring this topic in Life Skills. As a parent, you can help your child develop an empathic perspective by:
Modeling and Expressing Feelings: When you verbalize your emotions, your child can begin to understand that all emotions are okay. They see that a wide range of emotions are manageable, even the less desirable ones, such as frustration or anger.
Validate your Child's Emotions: Encourage your child to share their feelings. When a child feels heard and understood, they are better able to make positive choices to deal with those emotions.
Perspective Taking: Provide opportunities for your child to see life from a variety of perspectives. It will expand their worldview and encourage their curious nature.
Ms. Patty is happy to support your family. If you have any questions or concerns, please feel free to contact her at escounselor@isyedu.org
DATES TO REMEMBER
7th September – Back to School Night 5:30 PM
The International School Yangon
20 Shwe Taungyar Street
Bahan Township
Yangon, Myanmar
+95 (0) 9 880 441 040