Elementary Principal's Blog

Sandy Sheppard, Elementary School Principal
Dear all,
We have two upcoming events in November; Autumn Festival and International Day. There will be a lot of information coming out about these events. This week will be the sign-up for Country Booths and the Cultural Show for International Day. Read the Friday Notices for more information.
Read below for how to donate raffle prizes for the annual International Day raffle. Proceeds go to the ISY Parent Association to be used to support student activities.
As a reminder, please note that the campus is unsupervised before 8:00 a.m. 
Have a fabulous weekend!
Ms. Sheppard
Our ISY Students are such wonderful learners. We are so proud of all that they do. They engage fully in everything ISY has to offer.
At ISY learning is fun and engaging and provides the opportunity for our students to become independent, compassionate, global citizens.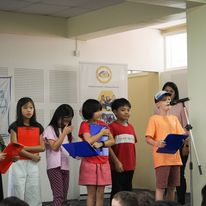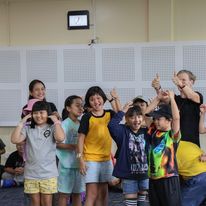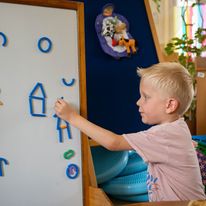 ISY COUNSELING SESSION
Join us on Tuesday, September 26th, for an informative session on "Youth and Social Media Use" organized by the ISY counseling department. We'll delve into the latest recommendations from the American Pediatric Association regarding youth and their social media usage, as part of our child safeguarding policy. Discover how you can help your child use social media productively. The event will take place at 5:30PM in the Multipurpose Room. We look forward to seeing you there!
Dates to Remember
26th September – ISY Counseling Session – Youth and Social Media Use 5:30 p.m., Multi-Purpose Room
18th October – Chinthe Parent Learning Circle – 8:30 a.m., Multi-Purpose Room
3rd November – Progress Reports go home – 3:00 p.m.
3rd November – Autumn Festival 5:00 – 7:00 p.m.
8th November – Parent/Teacher Conferences (no school for students) 9:00 – 5:00 p.m.
18th November – International Day
21st – 31st October – Thadingyut Holiday 
TECHNOLOGY AGREEMENT
Student Agreement of Acceptable Technology Use As responsible digital citizens, our students are required to sign a Student Agreement of Acceptable Technology Use every year. The agreement is explained to students in class before they sign it each year. Once a student signs the agreement, parents will receive an email to also sign it. As parents, please look out for this email and contact our Secondary School office if you have any questions.
International Day
We are going to have the well-anticipated International Day on Saturday, 18th November at the ISY campus. This is a school-wide event, which is a tradition of ISY to celebrate our ISY community and our cultural diversity.
We would like to invite you to participate in our fundraising by donating a suitable prize for our raffle. Items, gift cards or gift vouchers that you could donate for the raffle would be very much appreciated.  Funds raised from the raffle are used by the Parent Association to support school events and student-led service projects.
If you are able to help us, then please send your name and contact details to:
Crystal Win who is on the Executive Council of the Parent Association. Her email is: mpinkycrystal@gmail.com and her mobile number is: 09 5165638
MESSAGE FROM THE CLINIC
Reporting illness: If your child is not feeling well, before attending school, please keep them home. If you medicate your child before attending school, it may be an indication that he/she needs to stay home. Please click here to find out when your child is too sick to come to school.  If your child has been diagnosed with a possibly contagious illness, such as COVID-19, flu, Hand Foot and Mouth disease, Chickenpox (varicella) please notify the school immediately. 
INVITATION TO TAKE PART IN AN ART COLLABORATION
The Art department in collaboration with the ASA Canvas group has been working on a community mural. We would like to encourage all the community to contribute to this.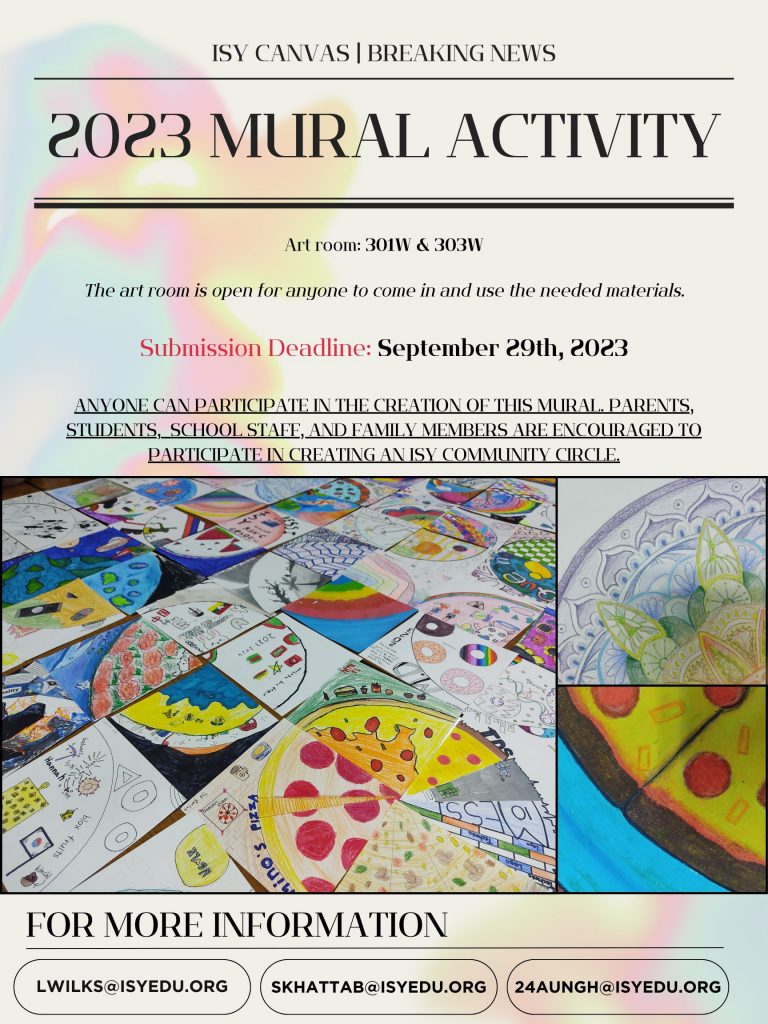 ADAPTIVE SCHOOLS STRATEGIES IN THE CLASSROOM
This is Grade 3 using the strategy of Focusing Four.

The Importance of Healthy Snacks for Mental Health
Most of us know healthy snacks support our children's physical health but did you know that it also supports their mental health?  Foods rich with vitamins and minerals help with proper brain function, fewer mood swings and improved ability to focus.  Some things to think about while choosing your child's next snack are:
Good mental health is linked to a healthy diet

A healthy diet provides energy needed to cope with stress.

Protein-rich foods, meat or plant based, can improve mood and reduce anxiety

Studies have shown that eating high-fiber carbohydrates can help reduce depression

Proper brain function and mental well-being require nutritious meals that include appropriate fats.

Children need healthy snacks modeled to them.  When packing their snacks, minimize candies and cookies and maximize fruits & vegetables.
CHINTHE CUBS
The Cubs continue interviewing new ISY staff with this interesting introduction of Ms. Elena Bravo, the new Grade 4 teacher.  
Chinthe Cub is a service learning program in the ISY elementary school that provides public service announcements for the community.  The programming is designed, produced and created by elementary students. 
The International School Yangon
20 Shwe Taungyar Street
Bahan Township
Yangon, Myanmar
+95 (0) 9 880 441 040