Adaptive Learning
The below details ISY's plans for Adaptive Learning.  This is where the school is in session but needs to take additional steps to safeguard the community.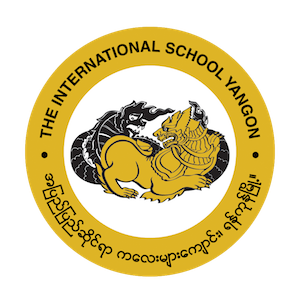 Adaptive Learning
ISY is happy to share our COVID-19 adaptive learning reopening plan to help our community envision what school will be like when it reopens.
It is important to recognize the plans for reopening ISY's physical campus for face-to-face alternative learning are constantly evolving. As a result, these plans will constantly be updated as we become aware of new considerations, develop new ideas, and explore new opportunities.
Our plans for reopening are referred to as our COVID-19 Adaptive Learning Reopening Plan, recognizing that we are putting in place special measures and structures unique to the current situation and which are applicable only in the current situation. We have consulted with international health authorities and international schools around the world in developing these plans. Feedback from all staff, students and the community has also been important as we work through the reopening. Changes to procedures will be made as needed.
The reopening of ISY will be guided by the following principles:
Protect the health and safety of students and staff.
Follow any guidelines set out by the Myanmar Government.
Reduce the number of interactions students have with adults and reduce the number of interactions students have with other students outside of their classroom groupings.
Provide students with some familiarity of school routines for social/emotional/academic learning.
Provide clear expectations for teachers and students during this adaptive learning environment.
Maintain a focus on the ISY mission, vision, and strategic themes.
This is an exciting time for ISY as we re-imagine school, learning from the past and preparing for a new future. We look forward to working with you in doing this.
A document about our approach to health and safety can be downloaded below and are also written in the below box in full.
The ISY COVID-19 Health and Safety Guidelines
Health and Safety Guidelines
Core Preventive Measures
Health Screening: Daily screening for symptoms with non-attendance of school where appropriate.

Personal Hygiene: Frequent hand washing throughout the day and proper management of coughing and sneezing.

Personal Protective Equipment: The use of personal protective equipment including masks throughout the day and face shields and gloves being optional.

Physical Distancing: All individuals continue to physically distance whenever possible.

Enhanced cleaning: Routine and targeted cleaning and disinfecting of all facilities.

Ventilation and Air Quality: Measures in place to improve ventilation in classrooms. 

Vaccination: Working with the community to ensure that community members are vaccinated wherever possible with the aim of 100% of the eligible community being vaccinated. 
Appendix:
Food Handling

School Transport
Health Screening
Before entering campus
Before entering the school building, students, staff and visitors must assess whether they feel well enough to attend school or work using the ISY COVID-19 Sick Guidelines. Everyone should be asking three essential questions.
Question 1
Have you been in close contact with a person diagnosed with a case of COVID-19 in the last 14 days?  Close contact is where a person lives with the case, or has been with the case for long periods of time at close range.  Examples include siblings of the case, or someone who slept over.
Question 2
Do you have any new (or worsening) core symptoms?
Core Symptoms:
Fever or chills

– Temperature of 100 degrees fahrenheit or 38 degrees celsius.

Cough

– Continuous (more than usual) not related to other known causes or conditions such as asthma

Shortness of breath

– Continuous, unable to breath deeply, not related to other known causes or conditions such as asthma

Loss of sense of smell or taste

– Not related to other known causes like allergies or neurological disorders.
Question 3
Do you have any new (or worsening) additional symptoms?
Additional Symptoms
Sore throat/painful swallowing

– Not related to other known causes such as seasonal allergies or reflux.

Runny nose / congestion

– Not related to other known causes such as seasonal allergies.

Feeling unwell / fatigued

– Lack of energy not related to other known causes such as depression, insomnia, thyroid dysfunction or sudden injury.

Nausea, vomiting and/or diarrhoea

– Not related to other known causes such as anxiety, medication or irritable bowel syndrome.

Unexplained loss of appetite

– Not related to other known causes such as anxiety or medication.

Muscle / joint aches

– Not related to other known causes such as arthritis or injury.

Headache

– Not related to other known causes such as tension type headaches or chronic migraines.

Conjunctivitis

– Commonly known as pink eye.

Rash

– Not related to other known causes such as eczema, food allergy, mild allergic reaction to insect bite.



A person who answers yes to Question 1 (contact with a case of COVIS-19) AND is not vaccinated must stay at home for 14 days from the last day of exposure and monitor for symptoms.  
A person who answers yes to question 1 but is fully vaccinated AND has no symptoms may continue to come to school but should avoid contact with the case.
A person who answers yes or no to question 1 regardless of whether they have been vaccinated but answers yes to question 2 (has one or more of the core symptoms) should self-isolate for 10 days from when symptoms first began or until they have received a negative PCR COVID-19 test.  They should also be fever free for 24 hours without fever reducing medications and have seen an improvement of symptoms.
A person who answers yes to question 3 (has additional symptoms) should stay at home for 48 hours.  If after 48 hours their symptoms are improving and they feel well enough to go to school, they can return to school.  Testing is not necessary.  If after 48 hours the symptoms do not improve a visit to the doctor is required.  
Temperature Checks
The school has an automated temperature checking system upon entry to the school which is monitored by dedicated security staff.  Anyone who shows a high temperature will not be permitted to enter campus.  Medical staff will be called to assess the situation.
Sickness while at school
If a student develops symptoms during the school day a member of the medical staff will be informed.  They will come and collect the child and bring them to the COVID-19 isolation room.  The medical staff will then determine whether the student needs to leave the campus.  A parent or guardian must come and pick up the student in that circumstance. Families must ensure the school has current contact information on file.
Any staff member who develops symptoms during the school day must also contact the ISY clinic.  The medical staff there will determine the appropriate course of action for the individual.
Students with pre-existing conditions
A child showing COVID-19 secondary symptoms (runny nose, sneezing) because of a pre-existing medical condition, such as allergies, can attend school if the symptoms stay the same. A medical note will be required indicating that your child is suffering from this condition and the treatment he/she receives. 
Students with a pre-existing medical condition such as asthma, severe allergies, diabetes, seizures and blood disorders will be required to submit an Emergency Care Plan.
Contact Tracing
Contact tracing is where the people who have been in contact with a person diagnosed with COVID-19 are traced and tested for the virus.  Contact tracing is only necessary where the person in contact with a case was not wearing a mask and was within 3ft of the diagnosed person.  As long as ISY policies on mask wearing and social distancing are adhered to, contact tracing should not be generally required.  Where contact tracing is required it will be carried out thoroughly.
Personal Hygiene
Proper hand washing is one of the most important steps we can take to avoid getting sick and spreading germs to others. Students, staff and visitors should practice good hand washing throughout the school day or workday washing hands with soap and water for at least 20 seconds or using hand sanitizer.
Entering the campus
Several hand washing stations have been placed at the main entrance to ISY which is the only entrance that will be available when school reopens. Anyone who comes onto campus must either wash their hands or use the hand sanitizer provided. The ISY security team will monitor all arrivals to make sure hand hygiene is carried out.
Entering Classrooms
Hand washing stations have been set up in all corridors with classrooms. Students will be asked to wash their hands before entering the classroom and other facilities like the library, gym laboratories etc.
Education
Medical staff at ISY will work with teachers to provide regular education on the importance and correct methods of hand washing and dealing with coughing and sneezing.
Mask wearing has been found to be one of the key measures against the spread of COVID-19.  Masks will be required to be worn at all times with the exceptions of when using the swimming pool or eating.  Once all students have been fully vaccinated mask wearing may be relaxed in some circumstances (recess and during P.E. classes) but initially masks will be required to be worn at all times when in proximity to students and staff.
Personal Protective Equipment
Masks are required when:
Entering and leaving the campus

Walking around the campus

In class

During recess

While playing sports
Masks are not required
While swimming

While eating

For staff who are alone in their classrooms / offices.
Mask Guidelines
The following are best practice guidelines on mask usage
Fabric masks should have at least two-layers of washable, breathable fabric.

Surgical or disposable face masks are fine but should be changed daily.

Masks should be checked to make sure they fit snugly over the nose and mouth and under the chin and that there are no gaps around the sides.
Face coverings or masks that are not permitted include:
Neck gaiters 

Bandanas

Scarfs / ski masks

Masks made of fabric that makes it hard to breathe

Masks with valves or vents

Masks with only one layer of fabric (except surgical masks).
Other Personal Protective Equipment (PPE)
Other typical Personal Protective Equipment that staff and students might choose to wear include face shields and gloves.  These are not mandatory but can be worn as a personal choice.  These are not to be worn instead of masks.  Mask wearing guidelines still apply regardless of other PPE that may be in use.
In cases where ISY medical staff are asked to investigate a sick student or staff member, full PPE includings aprons and head coverings as well as gloves and face shields will be worn by nurses and doctors.
Physical Distancing
Current international guidelines state that a physical distance should be maintained in order to best safeguard against the spread of COVID-19.  ISY has already prepared classrooms to allow for at least 3ft for students while sitting at desks.  Faculty will manage their classrooms and classroom activities to maintain this distance as much as possible.  Outdoor activities will also have physical distancing in mind at all times.
Actions to encourage physical distancing:
Staggered breaks in the Elementary School to limit the numbers of students together at one time.

Directional sign posting to minimize the number of students crossing paths during transition times.

Use of virtual meeting software for staff meetings. 

Limitation of the number of students in common spaces like the library etc.
ISY recognizes that the physical distancing of students and especially young students is one of the hardest elements of the guidelines to enforce but combined with adherence to the other guidelines and with increasing vaccination rates, safety levels will remain high.
Enhanced Cleaning
An enhanced cleaning routine throughout ISY will be implemented, ensuring all human contact points such as working surfaces, door handles, buttons, and taps are all thoroughly cleaned and disinfected regularly. All sanitation and cleaning materials will be filled and replaced as needed, providing a clean and healthy workspace environment. 
Specific Cleaning Protocols for COVID-19
Daily cleaning/disinfecting of all rooms at the end of each school day.

Cleaning/disinfecting will include use of disinfectant solutions and high temperature steam cleaners.

UV sterilization of every room on the ISY campus on a 3 day cycle.

During evening hours, all AC's will remain on at 25 C.

During evening hours ozone generators will be run all night.

PreK/KG – Everyday, during class recess, a quick room cleaning with steam cleaners and disinfectants will be conducted.

All playground and sports equipment will be cleaned/disinfected immediately following all recesses, physical education classes, and after school activities.

Throughout the day, housekeeping will continuously clean/disinfect metal surfaces that are frequently touched (i.e. door handles, railings).

Bathrooms will be cleaned/disinfected twice daily.

Exterior wash basins will be cleaned daily.

All hand sanitizer dispensers will be checked daily and refilled as necessary.

A log that reflects the daily cleaning of every room on campus will be maintained.
Ventilation Measures and Air Quality
Proper ventilation and air flow are important factors in minimizing COVID-19 transmission indoors. This can be done by simply opening doors and windows and faculty will ensure proper ventilation in their classrooms.  In the last 18 months all of ISY's air conditioning units have been replaced with units that also act as air purifiers which is a further measure to improve air quality in the classroom.  Portable air purifying units are also available to boost air quality where necessary.
Vaccination
Vaccination is an important step in the prevention of the COVID-19. This can help ISY safely return to in-person learning as well as allow for extracurricular activities and sports. Vaccines are safe, effective and help prevent individuals from getting infected with COVID-19 and its severe outcomes. 
ISY highly encourages parents to obtain the vaccine for themselves and their children as soon as they are eligible. In the future, proof of a COVID-19 vaccination will be mandatory for all eligible students.  Vaccination is already mandatory for all staff.  
Appendix
Food Handling
When school reopens for in-person classes it is not envisaged that food vendors will be allowed on campus.  Snacks and pack lunches should be brought to school by students and staff and lunch drop off will be permitted at the front steps only.  The following policies will apply to food handling:
Food will be consumed outside.

No sharing of food, utensils, dishes or drink containers.

Masks will be removed when consuming food.

Physical distancing will be practiced while eating.

Hands will be washed before and after eating.

Everyone will dispose of their own recycling, wrappers and food waste. 
While no food vendors will be allowed on campus initially, ISY envisages a phased approach where some vendors will be allowed on campus depending on the level of vaccination in the community and the state of the virus in Yangon in general.
School Bus Transportation
The ISY School buses will not be running initially when the school reopens for in-person classes.  However, like with food vendors, this will be reviewed as vaccination rates reach high levels in the community and Yangon in general.  When the school bus system restarts the following policies will apply.
All buses will be thoroughly cleaned each day before and after the transport occurs.

All busing staff will be required to be fully vaccinated.

All students will have their temperature checked on entry to the bus and any student with a high temperature will not be permitted to ride the bus.

Masks will be worn at all times by students and staff while riding the bus.

Physical distancing will be employed with seats being left unused.
The ISY Assessment Document
The International School Yangon
20 Shwe Taungyar Street
Bahan Township
Yangon, Myanmar
+95 1 512 793 /94 /95