Adaptive Learning
The below details ISY's plans for Adaptive Learning.  This is where the school is in session but needs to take additional steps to safeguard the community.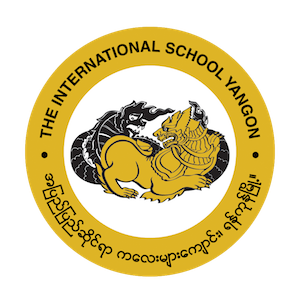 Adaptive Learning
ISY is happy to share our COVID-19 adaptive learning reopening plan to help our community envision what school will be like when it reopens.
It is important to recognize the plans for reopening ISY's physical campus for face-to-face alternative learning are constantly evolving. As a result, these plans will constantly be updated as we become aware of new considerations, develop new ideas, and explore new opportunities.
Our plans for reopening are referred to as our COVID-19 Adaptive Learning Reopening Plan, recognizing that we are putting in place special measures and structures unique to the current situation and which are applicable only in the current situation. We have consulted with international health authorities and international schools around the world in developing these plans. Feedback from all staff, students and the community has also been important as we work through the reopening. Changes to procedures will be made as needed.
The reopening of ISY will be guided by the following principles:
Protect the health and safety of students and staff.
Follow any guidelines set out by the Myanmar Government.
Reduce the number of interactions students have with adults and reduce the number of interactions students have with other students outside of their classroom groupings.
Provide students with some familiarity of school routines for social/emotional/academic learning.
Provide clear expectations for teachers and students during this adaptive learning environment.
Maintain a focus on the ISY mission, vision, and strategic themes.
This is an exciting time for ISY as we re-imagine school, learning from the past and preparing for a new future. We look forward to working with you in doing this.
Health and Safety Guidelines
Mask Wearing:
We suggest masks be worn while traveling to and from school.  In addition, masks will be worn at all times during the school day unless using the swimming pool.  Students will be taught how to look after their masks properly by their teachers in their homeroom classroom, as well as through designated clinics conducted by our health staff. There will also be posters around the campus, and videos on school monitors reenforcing these practices. Special bins for the disposal of medical or clinical masks will be placed around the school campus.
Social Distancing
In general, ISY students and staff should maintain a distance of 6 feet away from each other. Classrooms are set up with desks set 6 feet apart from each other. Initially, all teachers and teacher assistants will have to wear masks or face shields anytime they are working with students or students are in the classroom. When engaged in group work, masks must be worn.
No more than 4 people may be in a  bathroom at one time.
Hand Washing and Hygiene
Additional sinks for handwashing have been purchased and have been placed at convenient locations for students around the school. Hand sanitizer dispensers have also been installed outside every classroom. Before entering the classroom, students will be expected to wash their hands. This will be checked by the teachers upon arrival. There are Personal Protective Equipment (PPE) kits in every classroom including extra face masks, thermometers, sanitizer and first aid equipment.  Students must wash their hands at least every two hours as well as before meals, after recess, after PE, after using the toilet, or any other time they enter the classroom.
Ventilation
All the air-conditioning units that weren't already replaced last summer have been replaced. The new units have technology that deactivates 99% of bacteria, viruses and mold. Classroom windows and doors will additionally be partially opened to allow fresh air to circulate.
Cleaning Protocols
The following cleaning protocols will be in place:
Daily cleaning/disinfecting of all rooms after school ends. Cleaning/disinfecting will include use of disinfectant solutions and high temperature steam cleaners.

UV sterilization of every room on campus on a scheduled cycle

During evening hours ozone generators on air purifiers will be run all night.

PreK/KG classrooms will be cleaned during every recess with steam cleaners and disinfectant.

Teaching Assistants will regularly clean the classrooms. Students will be encouraged to help in this process.

All playground equipment will be cleaned/disinfected immediately following all recesses.

Throughout the day, housekeeping will continuously clean/disinfect metal surfaces that are frequently touched (i.e. door handles, railings)

Bathrooms will be cleaned/disinfected twice daily with bathroom hygiene being actively encouraged by class teachers.
Sick students
For more details read our 'When to keep my child at home' document.
Students who show COVID19 symptoms should not come to school or, if at school, will be sent home. These procedures will be applied more rigorously than ISY has been used to in the past. Students with mild symptoms can return to school only if they have been symptom free for 72 hours without the use of medication. If symptoms worsen we strongly recommend medical advice and would encourage parents to look at medical resources giving advice on when to consult a doctor or seek emergency medical care. 
Students who have come into contact with someone with a confirmed case of COVID19 should stay at home and be guided by Health Authority Instructions.
The ISY Assessment Document
The International School Yangon
20 Shwe Taungyar Street
Bahan Township
Yangon, Myanmar
+95 1 512 793 /94 /95