Secondary Principal's Blog

Christina Powers, Secondary School Principal
High School Exams
May 4rd-May 10th 
Purpose:  The purpose of the may exams is to provide students with an opportunity to practice taking a cumulative exam in a testing environment. It is an opportunity for students to learn how to study, learn, and retain content over time. This is not a high-stakes exam. It is a learning opportunity and another tool to help assess their learning.  
In order to help facilitate this experience exam invigilators will use many of the IB testing rules and regulations. 
Students who are outside of the country will be taking their exams through examnet. Links will be sent out a day before the exam. All other students will be required to attend school to take their exams. 
The exam schedule can be found here.
General Guidelines
Students are to wait outside the

 

exam

 

room at 8:00 am and at 12:30 PM at which point students will enter the room.
Students are required to be on campus only when they are scheduled to take an

 

exam

. Students

 

may

 

leave the campus after having completed their examinations for the day.
Students are not allowed to bring bags, mobiles, food or personnel into the room.

 

Only a transparent pencil case, writing implements, and allocated materials other than writing implements are allowed if they are listed on the examination paper envelope. A sweater, water bottle and a book to read are allowed.
Unauthorized materials are not allowed in the

 

exam

 

room such as phones, smart watches, cameras or notes.
All students are responsible to bring a calculator or other required material as indicated by their teacher to their

exams

.
Bathroom Breaks should be avoided during the

 

exam

– Students will be permitted to go to the toilet, one at a time only with an escort
Extra time will not be given to students who are late to the

 

exam

Students may

 

not leave the

 

exam

 

room early. They should reread their

 

exam

 

or read a book.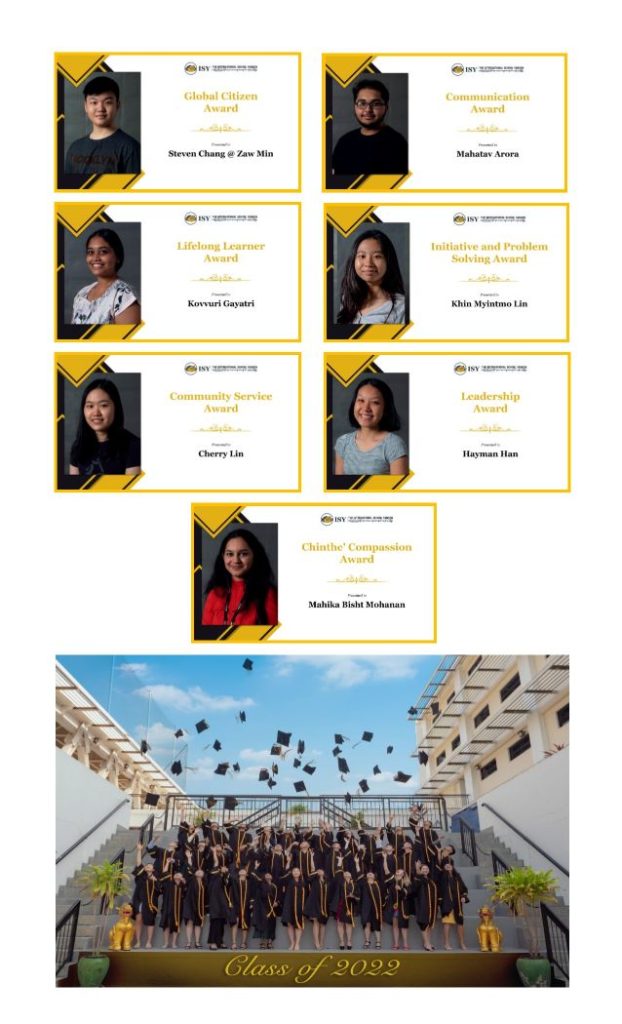 The International School Yangon
20 Shwe Taungyar Street
Bahan Township
Yangon, Myanmar
+95 (0) 9 880 441 040