Secondary Principal's Blog
 February 14, 2020, Update

Christina Powers, Secondary School Principal
Happy Valentine's day! May your weekend be filled with love and laughter. Talking of love and laughter we look forward to seeing you all at International Day on Saturday, February 15, 2020. This is a whole school event that celebrates culture, diversity and the global community at ISY.  Students should arrive in the SAS gym at 3:15. The event will begin at 4:00 PM with the parade of Nations and the cultural show will begin at 5:30 PM. We look forward to seeing you there.
Virtual Practice: Today secondary students participated in virtual practice lessons. The purpose of these lessons are to ensure that we have the skills and understandings to learn and teach remotely. This was a learning experience for us all. Students were able to provide feedback about the mode of delivery and expectations.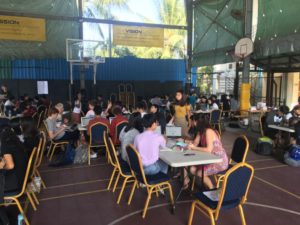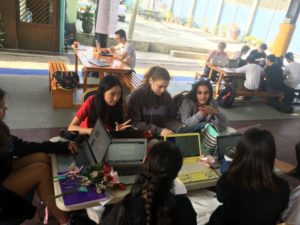 Taking care of yourself: Students are being reminded that they are to remain home if they are sick. This is difficult especially for our motivated students; however, it is essential that this is enforced. Teachers will work with students to support their learning while they are recovering at home. Students who have flu or fever symptoms will be sent to the clinic and will be sent home if a fever is detected.
Middle School Masquerade Dance: February 14 from 6:15-8:00 PM the middle school stucco will be hosting a dance on the ISY campus. Tickets for this event can be purchased at the door on the day of the event. (5,000 for a ticket.)  All school rules apply to the dance. Once a student enters the event, they are not permitted to leave until 8:00 PM unless a parent picks them up.
Check out the Global blog for updates on ISY Student lead service-learning activities.
Upcoming Secondary Events
Tuesday 18, February 2020
Cal State Univ – Northridge and Chico lunch visit
Thursday 20, February 2020
College Information Night – UK, Europe, Australia, Asia
Friday 21, February 2020
Theatre Production – Alice in Wonderland- 6:00 PM to 8:00 PM
Saturday 22, February, 20202
Theatre Production – Alice in Wonderland – 6:00 PM to 8:00 PM
The International School Yangon
20 Shwe Taungyar Street
Bahan Township
Yangon, Myanmar
+95 1 512 793 /94 /95