Secondary Principal's Blog

Christina Powers, Secondary School Principal
ISY's secondary students continue to work hard and engage in virtual learning.  Although COVID has created obstacles, this has not prevented our students from persevering and finding opportunities to connect.
It is hard to believe that we have been in school for almost a full quarter. October 23rd will be the end of the first quarter and begin our fall break. Report cards will be available to parents on Power School on Nov. 6, 2020. 
Thank you for your ongoing support and the constructive feedback provided on the surveys last week.  We had approximately 50% of our Chinthe Online families and  25% of our secondary virtual families respond to the survey. Overall the surveys reflects the hard work and dedication of our teachers. 
b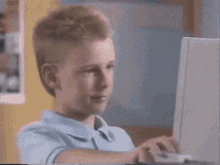 Unknown. "Kid Computer Thumbs Up GIFs." Tenor, Tenor, 1 Mar. 2018, tenor.com/search/kid-computer-thumbs-up-gifs.
Although there is always room for improvement, below are a few areas that received praise. 
The overall effort of teachers to ensure students are engaged and motivated.

The benefits of Physical Education occurring first thing in the morning: In middle school, all students participate in physical education classes.
Classroom break-out rooms and collaboration activities are helping students connect.
"My child is enjoying his classes and ability to interact with classmates"
" In spite of the distance, my child is engaged and motivated to interact and learn with his friends"
"The ASA's have made a tremendous difference in getting my child feel more engaged and connected to the ISY community."
"This (PE) is a great way to start the day. "
"The lessons seem to be really good my child enjoys them a lot"
Three areas of suggested improvement:
Zoom Meetings and the sudden need for a password: Last week zoom unexpectedly changed some features requiring meetings to have either a waiting room or a passcode. This change was made unannounced and as a result, we had two days where students had to add passcodes and or patiently wait to be admitted into the class.  This issue originated with zoom. Our adaptive students and teachers quickly adjusted their approach and overcame this hurdle.
In Music and Art, there are Middle School classes that have multiple teachers and grade levels in one meeting. Although this approach has led to increased collaboration, we have heard the suggestions from our students and will make adjustments to the schedule allowing for smaller classes during Quarter 2. This will allow for smaller class sizes and a focus on one art at a time.
Our Chinthe Learning Online (CLO) families have highlighted the importance of feedback and connections between students, teachers, and the school in general, as a result, we will be reverting back to more familiar technologies for Quarter 2, just after the October Holiday. Our current Chinthe Learning Online platform is designed to provide a very independent self-paced learning experience. As this COVID crisis has continued, it has become clear that families and students need more of a hybrid approach that allows them to work on their own time zones at their pace but with more connection to others. To do this, we will replace the current CLO platform with technology platforms that are used in our synchronous classes. Depending upon the age of the students, those platforms will be Google Classroom and/or Seesaw.
"Teamwork is the ability to work together toward a common vision. The ability to direct individual accomplishments toward organizational objectives. It is the fuel that allows common people to attain uncommon results." – Andrew Carnegie 
The Change Campaign for Grades 9 and 10
Students of Grade 9-10 are working on a project where they investigate, prepare, and take action. Students choose an area of passion and combine their compassion with action while looking to create a positive change in the world. Students will work collaboratively on this project for the next three weeks. Prior to the October holiday, students will present their Change Campaign.
Students will:
Explain and justify a need to change a norm based on your learning

Students will identify the SDG that this norm relates to

Gather data that supports the need for change

Analyze how people have tried to change this norm in the past

Self-advocacy
The Middle School Learning Journey has begun.
This past week students in middle school were introduced to the Learning Journey. (Chinthe online students will begin their learning journey process after the October break.)  Students are in the process of identifying their goals. Once this is complete,  teacher supervisors will guide students through the process. Please ask your child what their Learning journey will entail.
Why: The purpose of the Learning Journey is to explore a passion, document ones learning, and to share it with the greater community. Through this process, students will learn how to document and share their learning/experiences. 
What: Any area of interest a student would like to explore. Students will need to choose a platform that will allow them to share their experiences with the greater community. 
How: Students will meet with their mentor monthly. The mentor will guide, ask questions, and make suggestions. In addition, they will encourage students through the learning process. Students will showcase their process in December and again in the late Spring. 
The International School Yangon
20 Shwe Taungyar Street
Bahan Township
Yangon, Myanmar
+95 1 512 793 /94 /95