Celebrating our Strategic Themes
Theme Statement:
Recognizing the opportunity to contribute to change in both our own, as well as the larger community around us, ISY strives to be a leader in Service Learning as a means to engage as global citizens.
Setting the Foundations
A Service Learning committee with representatives from each section of the school was set up right after the themes were agreed. The new committee's goal was to promote professional development, student engagement, and school-wide Service Learning initiatives.
The Service Learning program was designed to move students through from a largely classroom led Elementary program to the Middle School where students engage with teachers in the classroom and in After School Activities and finally to the High School where students learn to design their own Service Learning experiences. In addition, the United Nations Sustainable Development Goals (SDGs) started to become the lens through which curriculum was developed.
Service Learning in the Curriculum
In Elementary School, students learned about connections between real world issues such as pollution, and how our actions can make a difference. These connections are made by teachers identifying opportunities for service learning and action in units during the curriculum planning and review process. In the unit planning process, teachers develop service learning projects by connecting subject knowledge and skills to a meaningful United Nations Sustainable Development Goal (SDG) related issue.
The Elementary School initially had three active Service Learning groups—Roots and Shoots, Elementary School Student Council, and Gardening group but this number has since risen to include other groups like the United World Schools (UWS) initiative (see below), a recycling club, a newspaper club and a compassion club. Elementary students also worked on classroom initiatives like the sellout Christmas market sale in 2019 to raise money and awareness for UWS.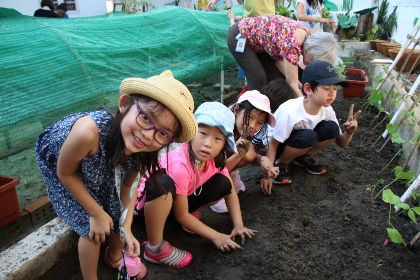 The ISY Service Learning Cycle
Students were exposed to the five stages of Service Learning (Investigate, Prepare, Act, Demonstrate and Reflect) throughout the curriculum. This initiative was brought about through a Service Learning professional development workshop run by a visiting expert, Cathy Berger-Smith. This learning was then implemented in the curriculum with the help of a new hire, Todd Davis as the Service Learning Coordinator. Alongside work in the classroom all Middle School students were tasked with attending at least one Service Learning After School Activity (ASA). This initiative led to the creation of a raft of new ASAs including gardening, a media club, bee keeping, a tutoring club and the yearbook club among others. Grade 6 and 7 students planned and led a day long event for approximately sixty students from the Mary Chapman School of the Deaf. The event fostered a mutually beneficial relationship with this community partner and gave all students insight into the realities of differently-abled students.
High school students were encouraged to create their own clubs and After School Activities with one club, Youth Action Aid, immediately running a 'flood drive' to collect items to donate to communities affected by annual flooding of the Irrawaddy River. This club continues to this day with leadership being handed down to successive generations. Many other clubs have had similar journey's including Community Kitchen and Girl-Up among others. Other Service learning clubs sprung up after the theme was created including Chinthe Roar. A group of students identified the problem of dull high school notices being ignored by many students and so decided to make a weekly high energy video running through the announcements. This group continues it's weekly videos displayed on screens throughout the school. A magazine club dedicated to reporting on Service learning clubs called 'Global' also began and is now flourishing with a new set of writers and editors taking over from the founding members.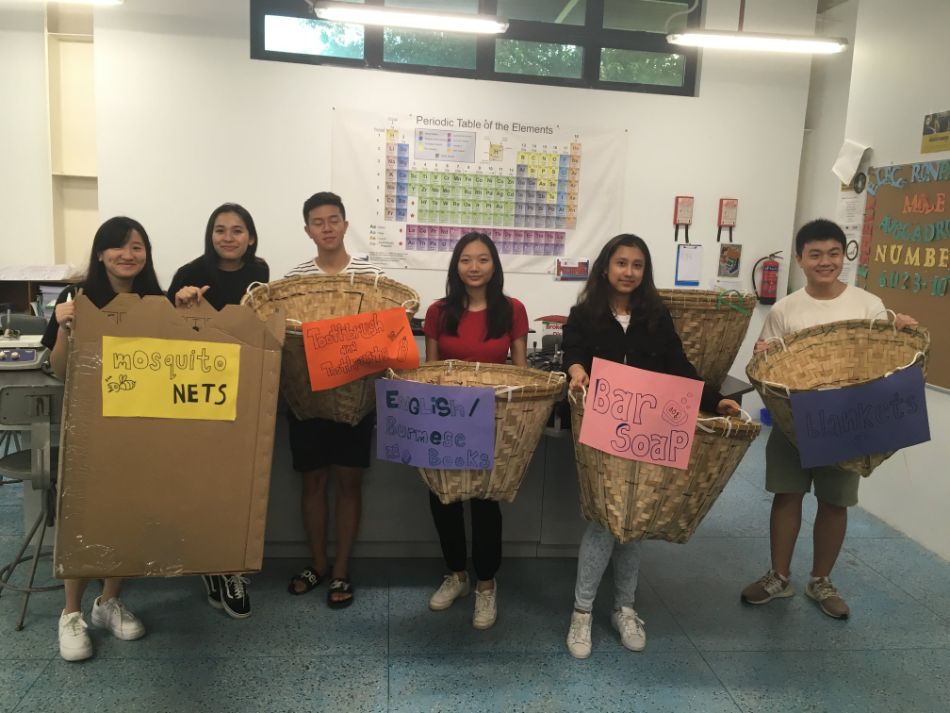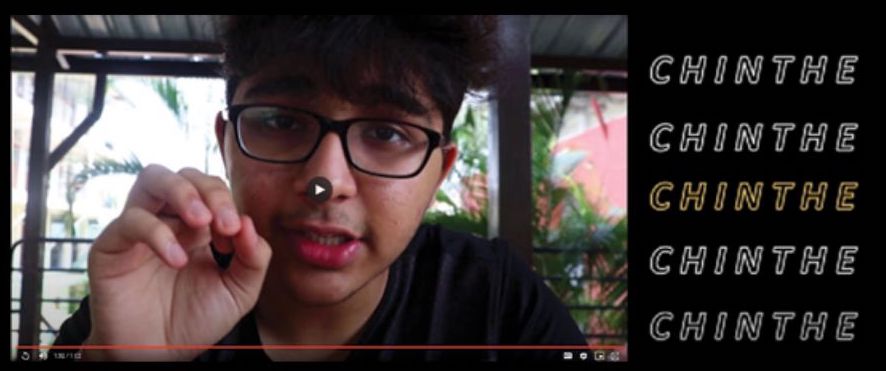 Myanmar Children Health Project (MCHP)
One of the standout High School groups is the MCHP group dedicated to raising awareness of the importance of vaccinations (pre-Covid) and funds to actually pay for people in rural Myanmar to get vaccinated.  The group raised money and organised a number of events where large groups of children were vaccinated in villages for Hepatitis B.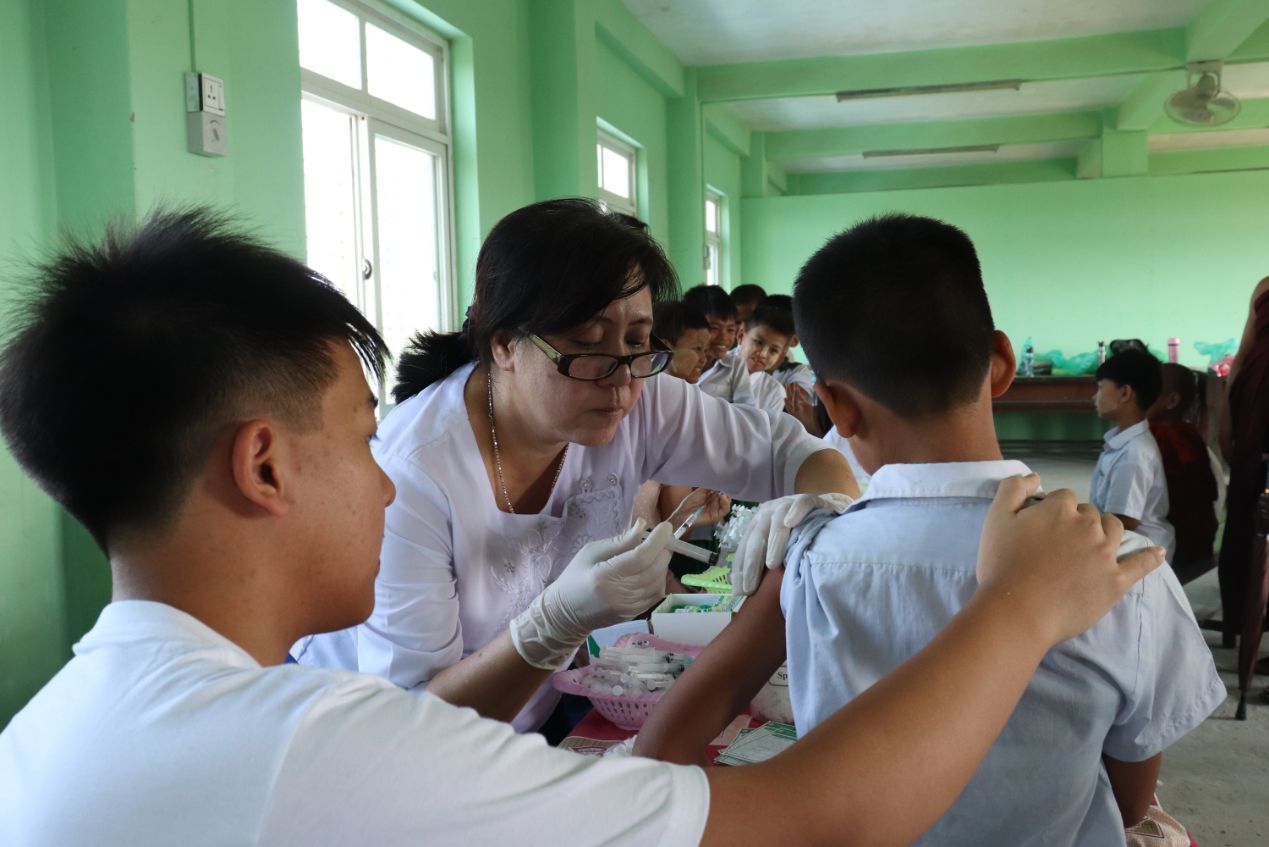 Schoolwide Initiatives
Upon adoption of the strategic themes, The ISY Board of Trustees charged the school with identifying service organizations that would serve as school wide initiatives. Three organizations were chosen to serve this purpose. These include United World Schools (UWS), Yangon Animal Shelter (YAS), and the Care to the Least Center (CLC).
United World Schools
In the first year of these initiatives the biggest achievement was in the area of UWS. The first step was a visit to a UWS school in Cambodia by a group made up of staff, parents and students. The decision was made following this trip to partner with UWS with the goal of raising $30,000. Thereafter we would raise $10,000 a year for a total of 10 years. The money would go towards:
Building a school in a remote part of Myanmar
Training and hiring a local teacher
Buying school materials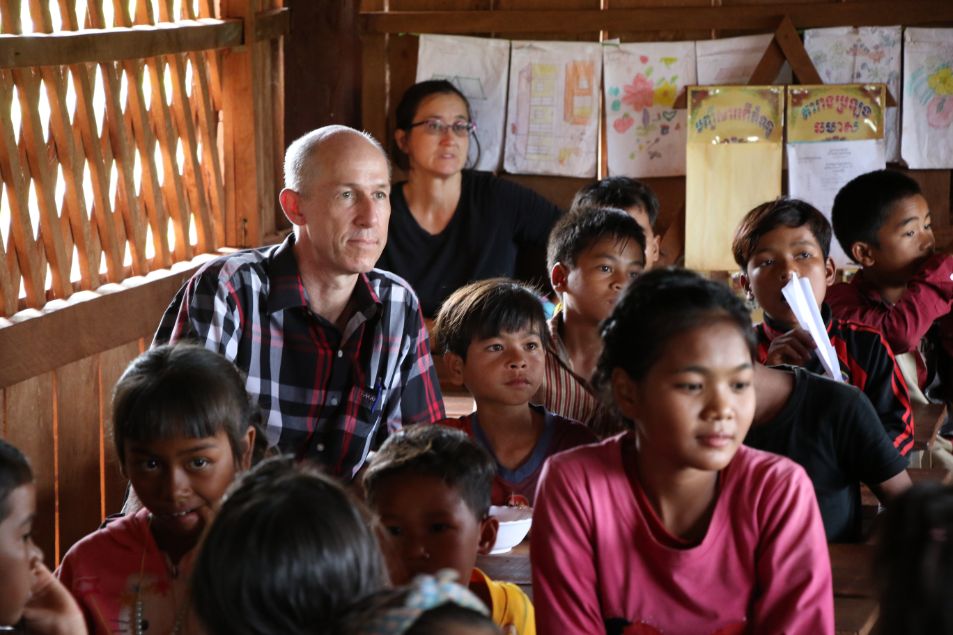 Visit to a UWS school in Cambodia
Service Learning groups sprung up in all divisions of the school to help ISY hit this challenging target. The first event was a sports-a-thon where students engaged in all kinds of challenges to raise money. The sports-a-thon became an annual event and even went virtual after the pandemic hit. Despite being online it raised over $5,000 that year on its own. The other annual event that arose out of the UWS initiative was the Family Fun Night where parents and students attended an evening of fun, food and socializing all to raise money for UWS.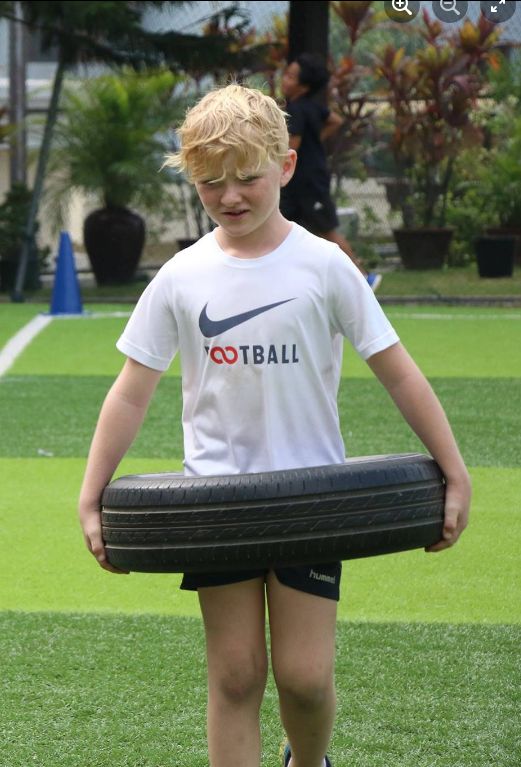 ISY's first Sports-a-thon where students set themselves all kinds of challenges to raise money.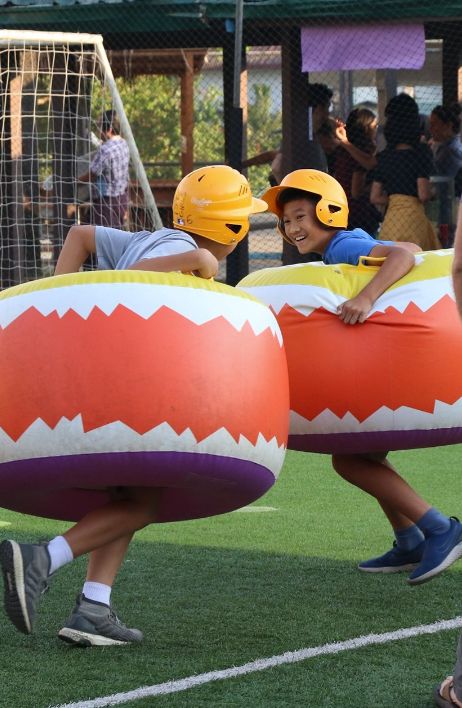 Family Fun Night where students participated in a great night of fun and games to raise money.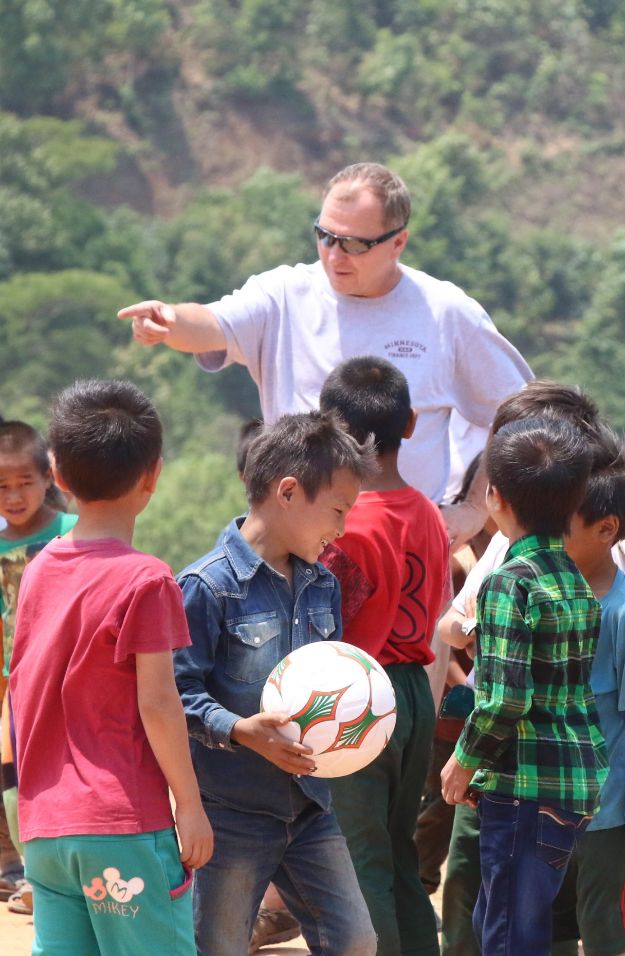 A trip to Wan Kaung in Northern Shan State to visit the village where the UWS school would be eventually built.
The UWS school was built in November of 2019 with a local teacher speaking the local language hired, trained and in place. In 2020, the first student group was able to visit the school in Northern Shan State helping to cement the relationship between the two groups of students. UWS groups continue at school working on the annual $10,000 goal with new initiatives springing up each year.
Yangon Animal Shelter (YAS)
The Yangon Animal Shelter was founded by a long standing faculty member of ISY, Terryl Just. YAS was prioritized as one of the three main Service Learning groups at the outset.
As well as a Service Learning Club, other projects got behind this core initiative. In December of 2018, the Elementary School Concert had YAS as its core theme. In between songs focussed on animals and in particular dogs, Elementary School students read pieces on the plight of street dogs in Myanmar and what community members could do to help.
The YAS club had stalls at all the major ISY events including the Family Fun Fair, where a calendar showcasing student photography was sold and also student designed t-shirts. Students are now engaged with the shelter following a sudden requirement to move locations.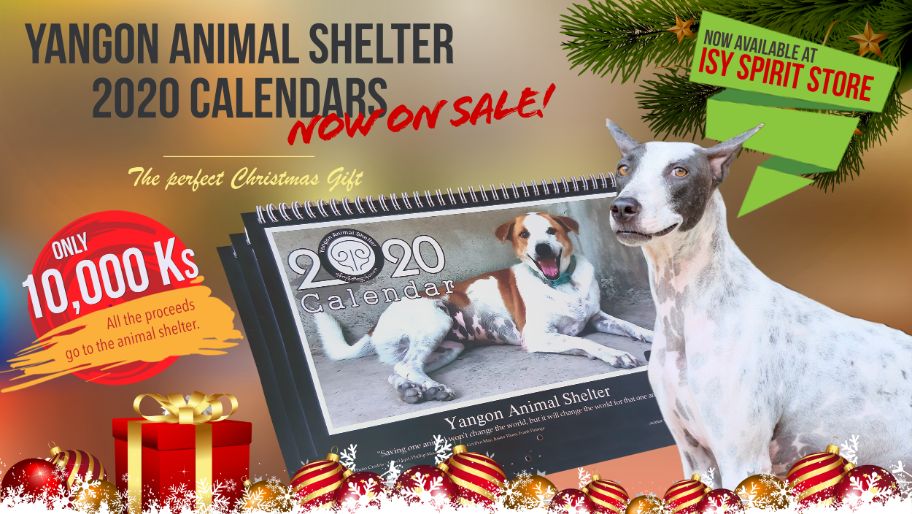 Care to the Least Center (CLC)
In the past, ISY had a relationship with the Care to the Least Center which is an orphanage on the outskirts of Yangon. Music students from ISY joined with them as part of a choir and gave concerts to raise money and awareness for the orphanage. While students organized monthly activities to do with students from CLC.
After CLC was designated as a core Service Learning group, a club was formed of Middle School and High School students with the aim of collecting unwanted clothing, games and other items to donate to the orphanage.
Funds donated from ISY were used to build a girls' dormitory at the school and this building is in the final stages of completion. Another initiative saw children and staff at the center vaccinated against Covid-19. A Care for the Least after school activity coordinates social media for the group as well.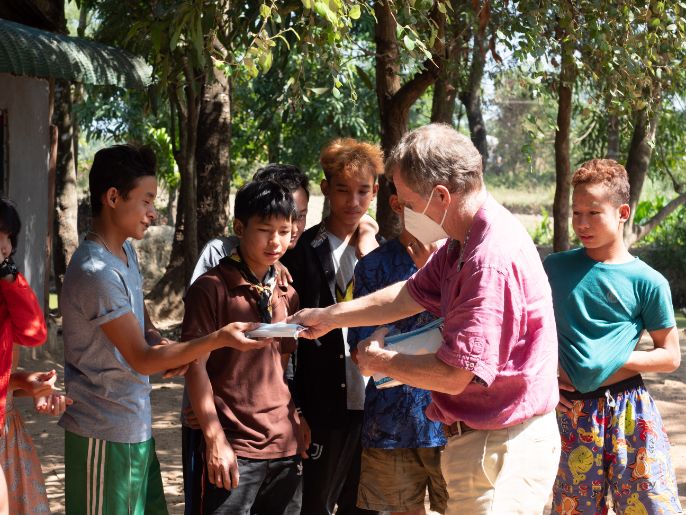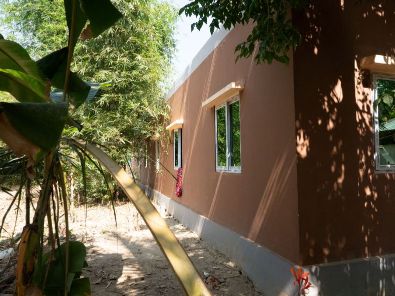 Embedding the theme
Service Learning continues to drive ISY and is firmly ingrained in the lifeblood of the school. ISY has received much external recognition for action in the community and wider stage.
So impressed was a local restaurant owner of our UWS initiative that the restaurant hosted a fundraising brunch to help ISY hit the first year UWS goal.
As well as a CAS project to raise funds to buy PPE and Oxygen masks one student designed and had made ISY face masks to raise money for UWS.
Two of our students got to the final stages of the Plastic Atlas Interschool competition which was about finding solutions to the plastic problem being faced in Myanmar.
The Service Learning group worked with another international school, Yangon International School, to host a Color Run event. This was to raise awareness for gender equality and women's empowerment and to who raise funds to aid various education projects.
One of our UWS club students won first place at the SDGs and Me: Youth Video Competition! Her video was about SDG 4 – Quality Education using the UWS school in Wan Kaung to illustrate her points. Money she won as a result of the competition was used to start a fundraiser for solar lights that will be donated to the school.
Dr. Hedger has begun a fund-raising effort of his own to help raise funds for both UWS and CLC. Dr. Hedger and his son, Max, will attempt to canoe the entire Mississippi river! More about this can be found on his blog.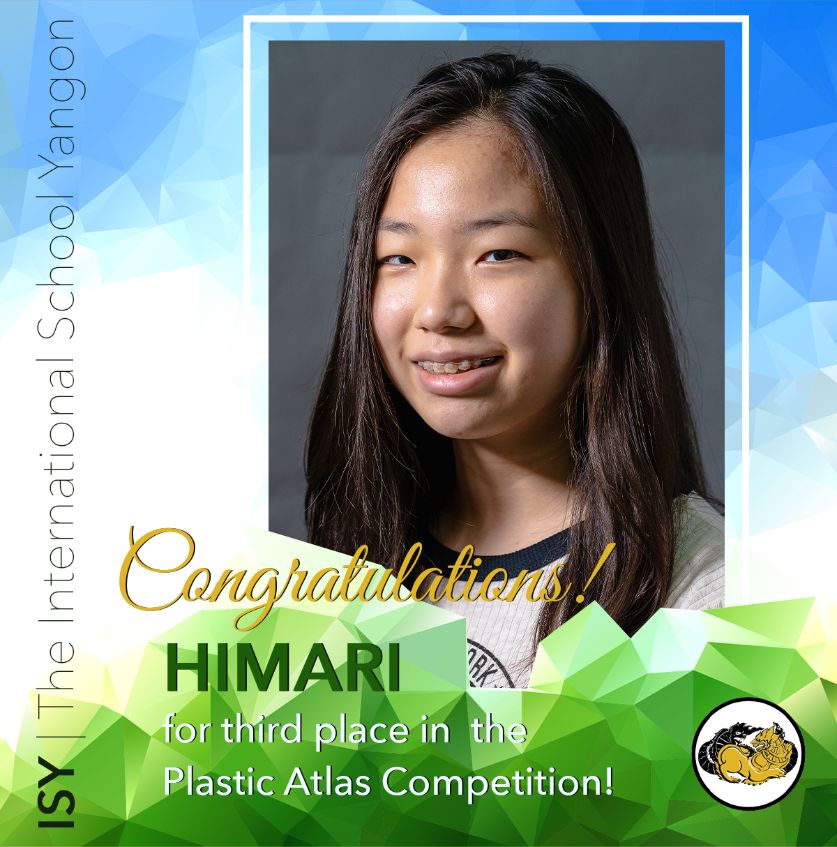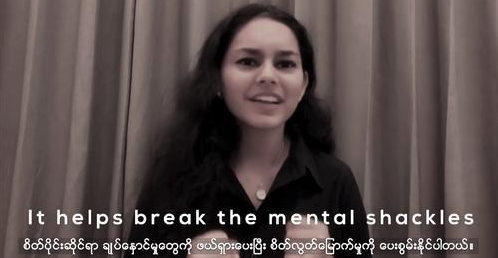 The International School Yangon
20 Shwe Taungyar Street
Bahan Township
Yangon, Myanmar
+95 (0) 9 880 441 040