Athletics and Activities Blog
March 17 2023,
Athletics and Activities

Jonathan O'Sullivan – Athletics and Activities Coordinator
Dear Chinthes,
This week may seem like a quiet week for athletics at ISY, however, it is a busy weekend for athletics elsewhere! Currently we have three high school teams competing at international tournaments in three different countries. Please continue reading to see more details and how you can follow these teams.
Next week will see the final of two athletic seasons. The middle school boys football team will be playing their end of season tournament on Thursday and Friday and the high school girls and boys basketball teams will play their semifinals and finals on Wednesday and Friday. Please read below for more details about when and where to watch.
Today we are launching a program of activities that will take place for two weeks after school finishes – Chinthe Summer Fun.  See below for more details.
There are three weeks to go for after school activities. The last day of ASAs will be on the 7th of April.
Upcoming Athletics
Middle School Football
Wednesday 2:40-3:25 PM: Training for boys and girls
Thursday 23rd and Friday 24th, March: Boys end of season tournament @ South Dagon Field
High School Basketball
Wednesday 22nd, March: Girls Vs IMS @ ISM
Boys Vs ILBC @ ISY
Friday 24th, March: Girls and boys finals @ ISY
Southeast Asian Activities and Sport Conference (SEASAC) News
ISY has three teams competing in international tournaments this weekend.
High school boys football is at Harrow School in Bangkok. Our high school boys softball team is at United World College Dover in Singapore. Our girls and boys badminton teams are at Alice Smith School in Kuala Lumpur.
Below are the links to the SEASAC tournament websites. In these websites there are tournament updates, scores and schedules and live links to the matches.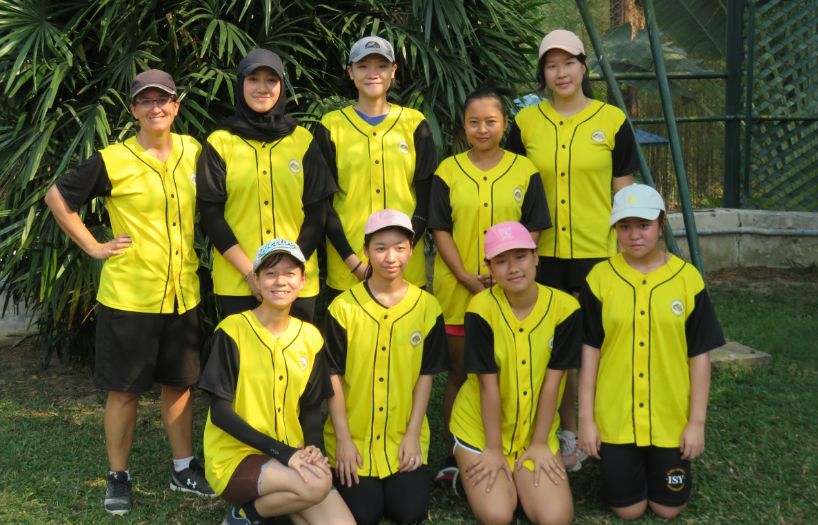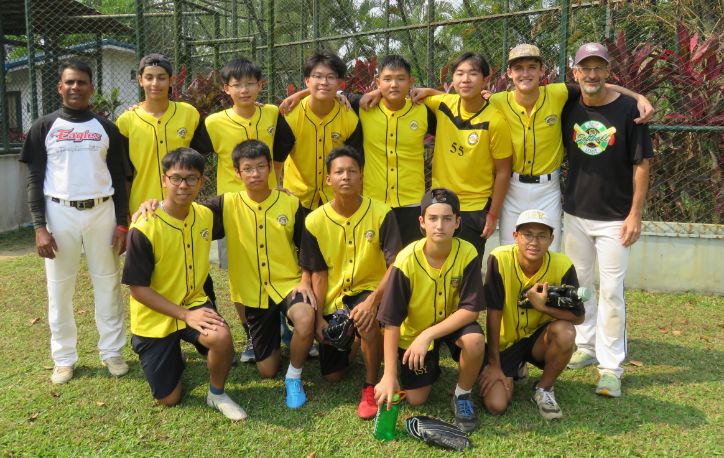 Middle School (MS) Athletics
The middle school boys football team will be preparing themselves for the upcoming MS football tournament. Normally the tournament is played on a Saturday but this year it is going to be spread out over two days. This year the football tournament will be held on Thursday the 23rd and Friday the 24th of March. The matches will still be held at South Dagon fields.
ISY will play their first match at 3:00 on thursday and then 4:40. On Friday they will play at 3:50.
High School (HS) Athletics
Next week will be the semifinals and finals of the Yangon Athletics Conference basketball season. Both ISY girls and boys teams will be playing.
Our girls team will be traveling to International School Myanmar on Wednesday. They will be playing the top ranked ISM team. This game should start at about 3:40. The girls are up against an unbeaten team but they will be playing hard and doing their best for an upset win.
The boys will be playing at ISY at about 3:40. The boys are the top team looking to continue their unbeaten run in the YAC league. Our boys will be playing ILBC International School.
Win or lose, all the final games will be at ISY on Friday starting from 2:30.
If you can make either of these days please come along and support our Chinthes!
Chinthe Summer Fun
For a full list of the details and activities, please see this program document.  To register your interest, please fill out this form.
Community Activities
Zumba classes are on every Tuesday in room 200W. These classes are fun and an easy way to get moving. There is a supportive group of community members attending that will make you feel welcome. The cost is 15,000MMK for each person for each class. You simply pay the instructor.
What: Zumba
Where: 200W (Above the fitness room)
When: 4:00-5:00 every Tuesday
Cost: 15,000 MMK per person per class
Why: For fitness and fun!
Myanmar Diving Academy ISY Offer
The offers contained in the document linked below will be taking place at the Ngapali Beach area during the Thingyan Break (9th – 23rd April 2023). Bookings must be made before 12th March.
Swim Team
The swimming team will continue their training. The secondary school team trains on Monday, Wednesday and Friday and the elementary school team trains on Monday and Friday.
Facility Schedules
All facilities are open as normal.
Please remember that to use any of ISY's facilities you must fill out the booking form.
Tennis Court
Weekdays 2:30-6:00PM
Weekends 8:00AM-5:00PM
(Middle and elementary school students need to be accompanied by an adult)
Swimming Pool
Mornings
Open 6 – 7:30 AM Monday – Friday
Afternoons
Monday 5-6 PM
Tuesday 3:30-6 PM
Wednesday 5-6 PM
Thursday 3:30-6 PM
Friday 5-6 PM
Weekends
Open Saturday 8 AM – 12 PM
Closed Sunday
(Please note to use the Swimming Pool you must book your place)
Fitness/Weights Room
Weekdays
Closed 7 AM – 2:30 PM (School hours)
Weekends
24 hours (Please note to use the Weights/Fitness Room you must book your place)
**Please note** The Fitness/Weights Room is busy with a lot of equipment in it. Could all users please tidy up after themselves. This means wiping down equipment after using them and returning all weights and moveable equipment back to its correct place. This will make for a much more pleasant experience for everyone!
HS students may use the Fitness/weights Weights Room unsupervised.
MS students may use the Fitness/Weights Room only with adult supervision.
ES students are not allowed in the Fitness/Weights Room.
Outdoor Areas
Weekdays
Monday, Tuesday, Wednesday, Thursday and Friday 3:30 – 6 PM
The Field
Tuesday, Wednesday, Thursday and Friday the field will be used until 5:30 for ISY sports teams practice.
(Please note that to use the Outdoor Spaces you must book your place)
Weekends
8 AM – 6 PM
**These times may change once more sports start up at ISY**
Questions or More Information
As always, if you have any questions about what is in this blog or anything else that you may think of related to activities or athletics please feel free to contact me at:
Kindest regards,
Mr. Jonathan O'Sullivan
The International School Yangon
20 Shwe Taungyar Street
Bahan Township
Yangon, Myanmar
+95 (0) 9 880 441 040