Elementary Principal's Blog

Sandy Sheppard, Elementary School Principal
Mission
The International School Yangon is a community of compassionate global citizens.
Vision
We aim to develop lifelong learners who will be a force for positive change in the world.
Dear Parents,
Thank you to all those who attended the parent, teacher conferences today. Your attendance is so important; good home-school connections really do make a difference.
Have a safe and happy break.
Ms. Sandy Sheppard
Elementary School Principal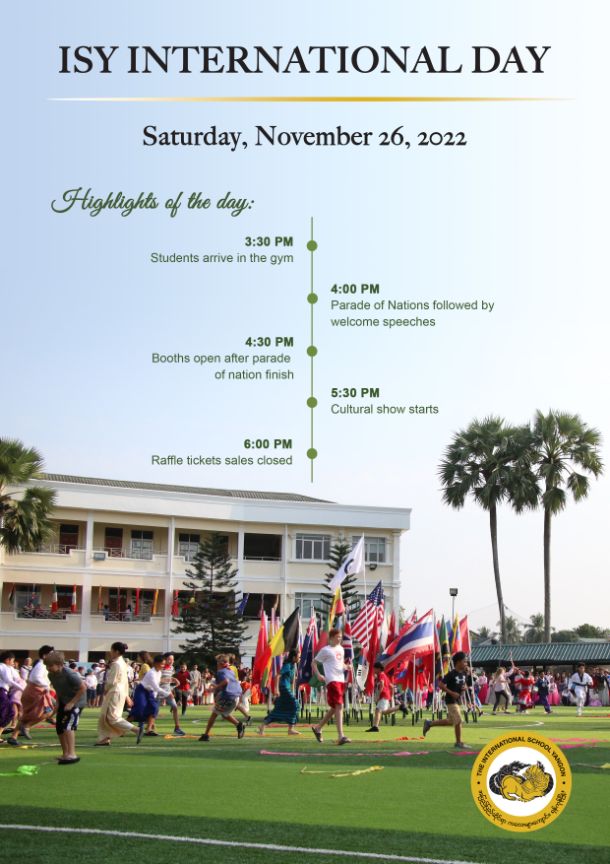 Dates to remember
17th/18th November – No school 
26th November – International Day event – look at the poster above for information on this event
2nd December – Elementary School, Movie Night – more information to come.
REMINDERS
FOOD AND SNACKS (from the Parent/Student Handbook)
A healthy diet helps a child learn, so we encourage and support parents to provide healthy food options for their children. Please note that we ask students not to chew gum.
In Addition:
We have two vendors on campus who are offering healthy meat-free food choices.
If you would like to send food from home, we encourage these to be healthy food choices; fast food is not encouraged. Food sent should be for your child only.
Birthdays
Any celebration of a child's birthday should be discussed with the class teacher. Celebrations happen at the end of the school day so that they have the least impact on student learning. We do not use single-use plastics, and each room is supplied with reusable dishes for such events. We encourage only a cake to be shared with the class.
LET'S CELEBRATE
Ethan (Class of 2030)
Ethan started sailing at Yangon Sailing Club back in October 2021. Ethan competed in YSC Combined Fleet Championship 2022 in September, which was also the pre-selection trial for the National team. For the National team, MYF (Myanmar Yachting Federation) only chooses the top 12 optimist sailors (the Optimist is a small, single-handed sailing dinghy intended for use by young people up to the age of 15). During the Championship, Ethan ranked 7th place and got into the National team, and he is the youngest sailor among the top 12. The team is now training for the Southeast Asian Games that will be held in Cambodia in May 2023. Ethan still needs to go through a final selection trial in which only the top 5 sailors will be chosen. Only one sailor among the 12 sailors will be sent to the SEA Games. Ethan is currently attending sailing camps, and when he is in Yangon is training at the Yangon Sailing Club.
We wish Ethan all the very best in his training and the final selection trial.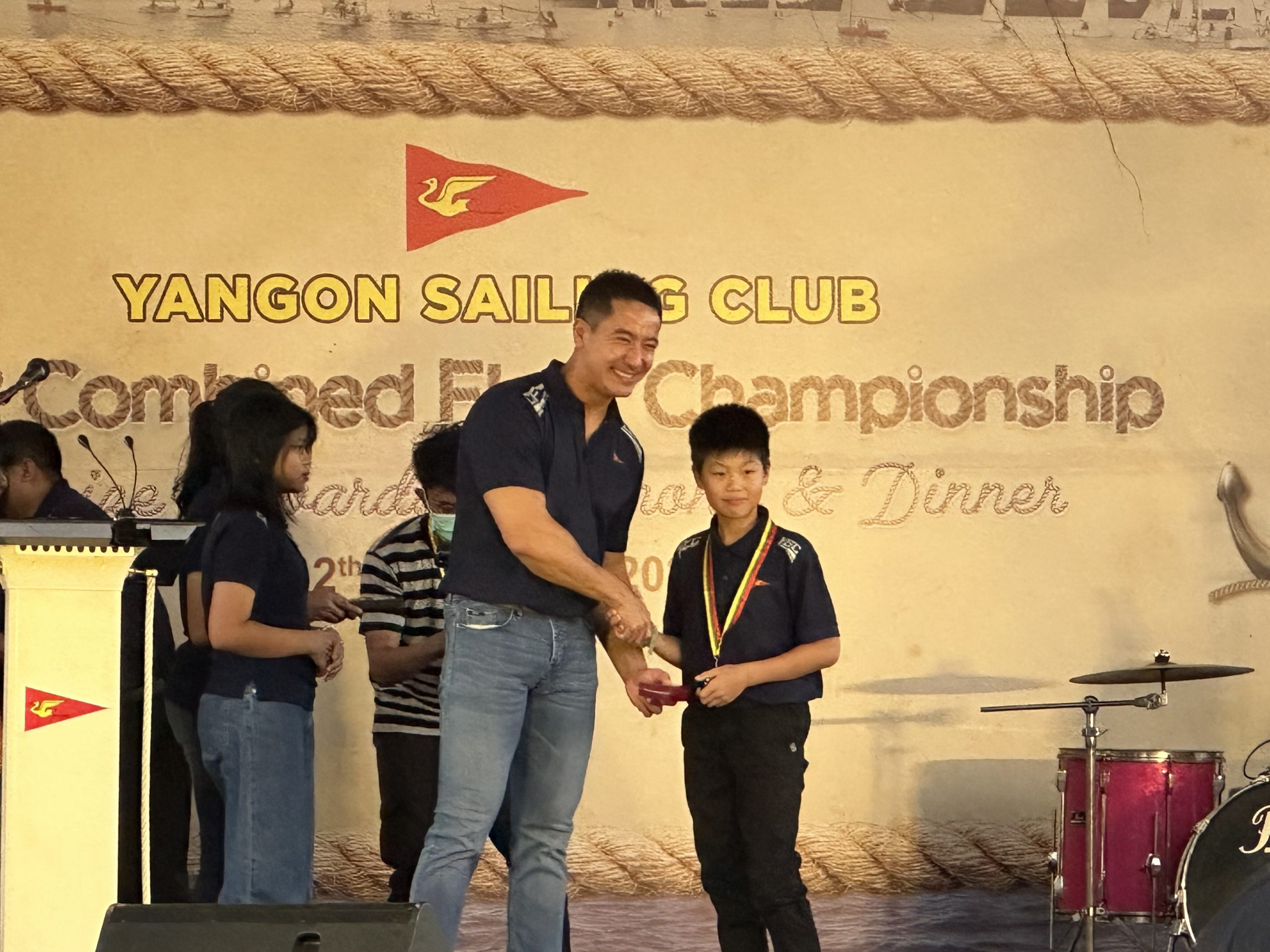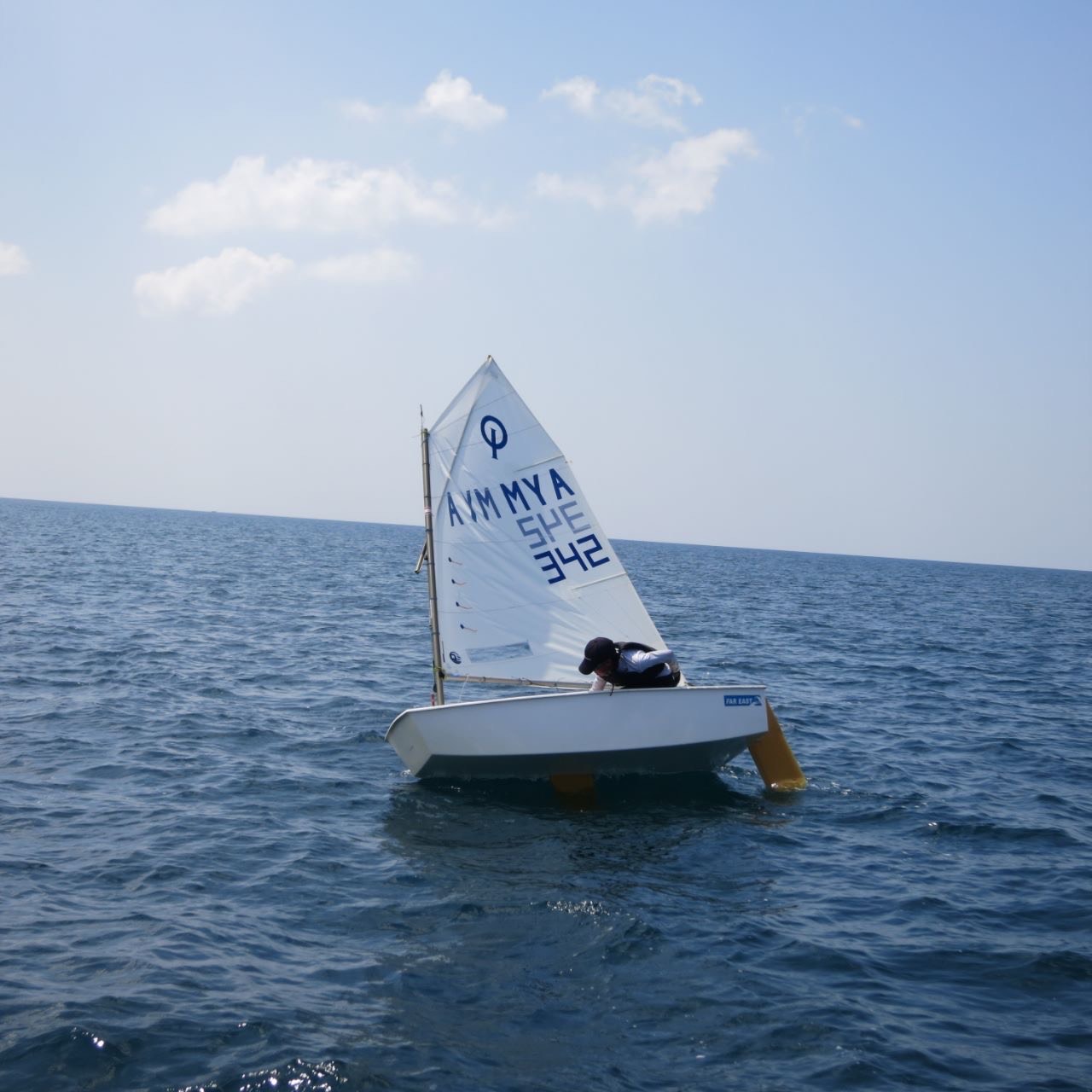 The International School Yangon
20 Shwe Taungyar Street
Bahan Township
Yangon, Myanmar
+95 (0) 9 880 441 040