Six ISY Seniors have collaborated to produce three online murals as part of a CAS (Community, Action, Service) project.  They were all former members of th ISY Canvas club which produced the existing murals that ISY has on the third floor of the SAS building.  As they weren't able to continue with the murals in person they decided to collaborate on the below three works of art which are all digitally created.  The artists are all Class of 2022 – Jadee, Teresa, Katherine, Hong Jae, Jun, and Chai.
An explanation from the students:
"These murals all depict some aspect of life in Myanmar, whether it be the architecture, environment, or culture of the country. The purpose of these murals is to showcase life in Myanmar, but also educate people about art history because each mural is drawn in a different style pertaining to an art movement. We hope that people can look at and enjoy the murals, but also learn something or gain curiosity about the art movements that inspired them."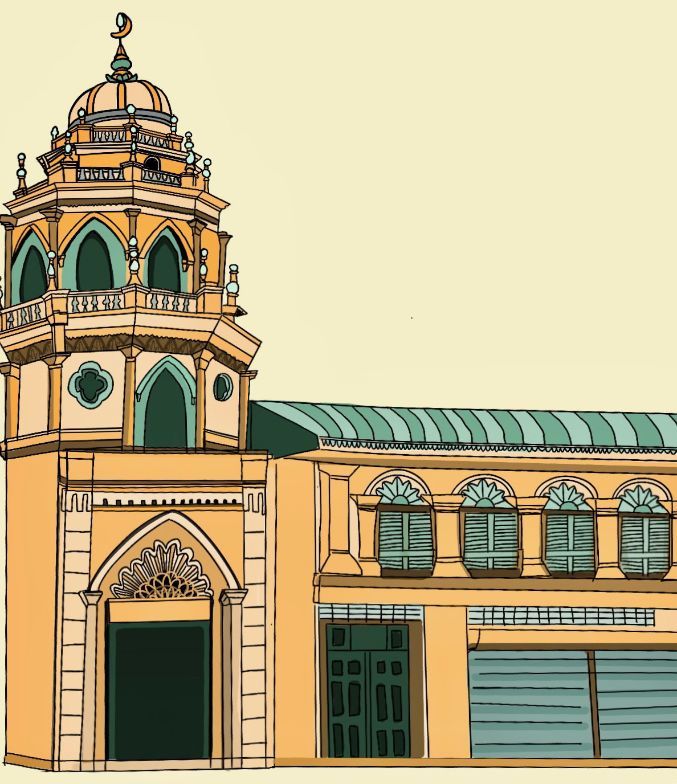 Mosque Mural
This mural depicts a mosque, inspired by the Islamic architecture that can be seen in Myanmar. Islamic architecture has existed in the Muslim world since the 7th century, spreading to other countries along with its religion. Some unique characteristics of Islamic architecture are domes, geometric shapes, arches, and minarets.
Daily Life in Myanmar Mural
This mural showcases the traditional daily life in Myanmar using the Ukiyo-e art style. Ukiyo-e is a Japanese art style that originally used woodblock printing and paintings, aiming to portray the pleasurable side of life in main cities such as Edo. The main stylistic feature of Ukiyo-e is its rich color palette, flat composition, and the use of bold lines.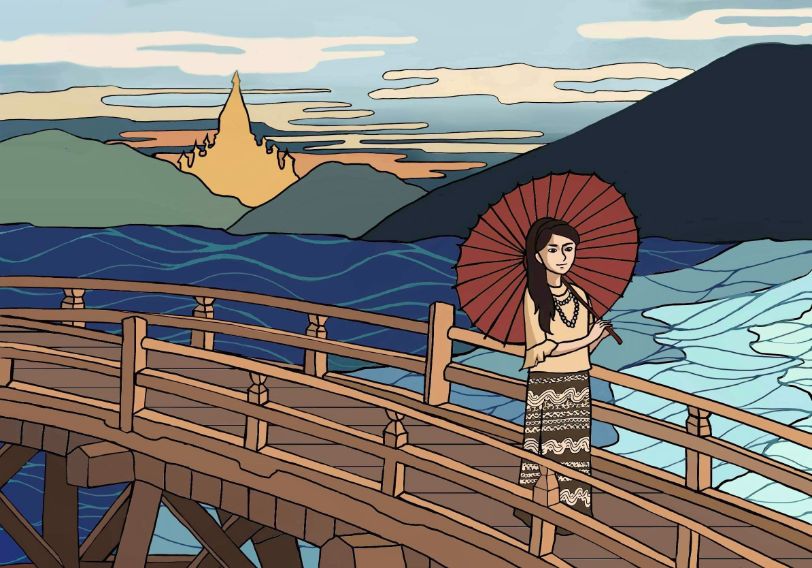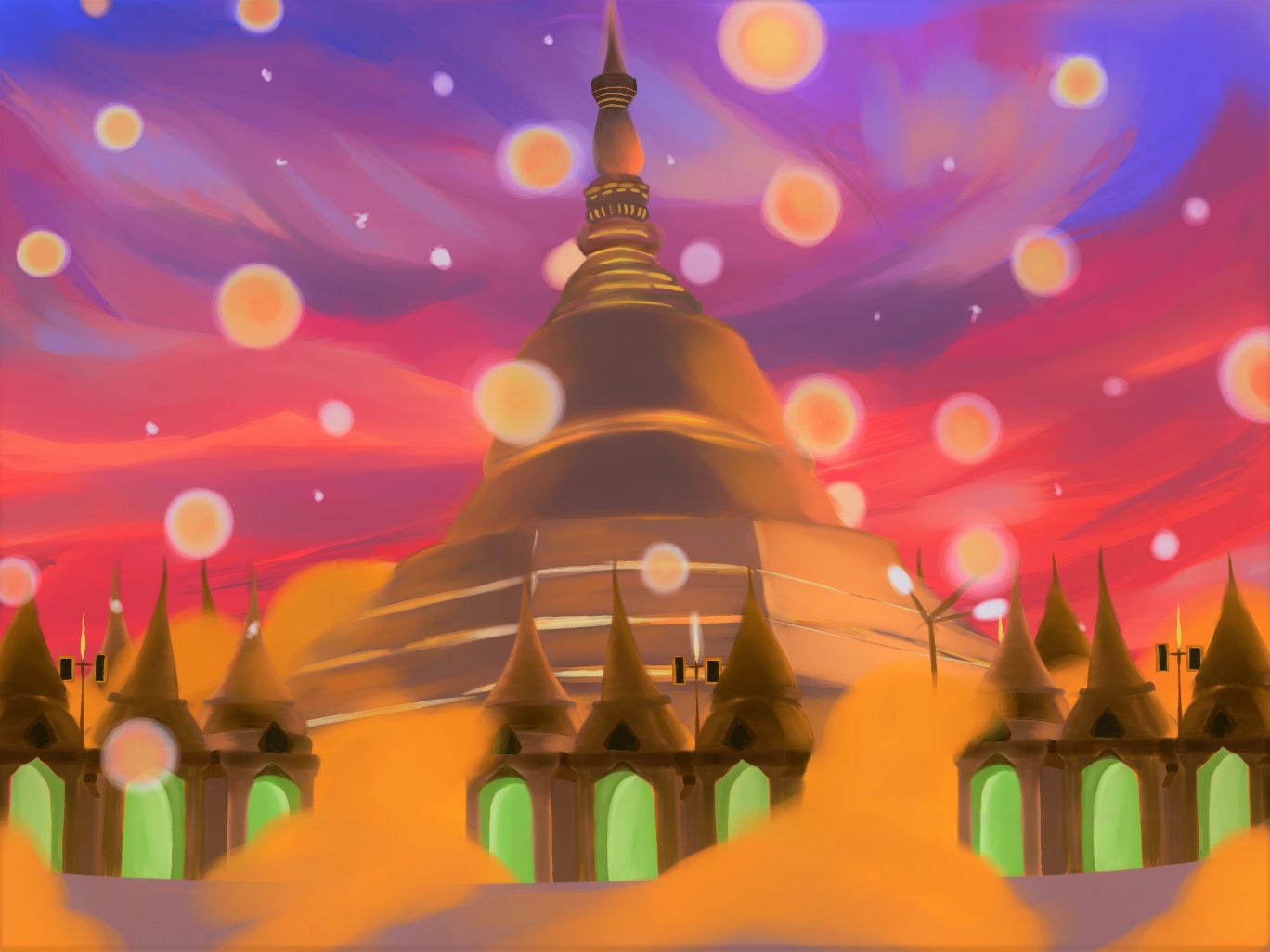 Shwedagon Mural
This mural depicts the Shwedagon Pagoda in the impressionist style.  Impressionism is an art movement to depict the world of the artist, whether the landscape is natural or not.  The main characteristic of this movement is the use of various brush strokes instead of harsh lines to create a realistic feel to the artwork.  
The International School Yangon
20 Shwe Taungyar Street
Bahan Township
Yangon, Myanmar
+95 1 512 793 /94 /95