Mike Simpson
Secondary School Principal
March 17, 2023
This week we have three more sports teams competing overseas in regional tournaments. Our softballers are in Singapore, our badminton team is in Kuala Lumpur, and we also have a soccer team in Bangkok.
A lot of planning goes into providing these opportunities for students to represent ISY at these tournaments – from our coaches, our facilities team, our communications team, our business office, our athletics office, our Secondary School office, and of course our students and their families. We know it is appreciated by our students and we will continue to work together to expand the opportunities that we can provide them.
Another important supporter in providing additional opportunities to our students is our Parent Association (PA).
Next week, ISY has the honor of hosting the first in-person Yangon Model United Nations (YMUN) Conference since the pandemic. MUN is dedicated to being global citizens committed to helping our community, through discussion. Students research and debate global issues, and enjoy the opportunity to partake in conferences both locally and regionally (our MUN students recently participated in a MUN conference in Bangkok). During a conference, each student represents the UN and the viewpoints of those nation during sessions, delegates explore many real-world problems from the perspective of world leaders.
As we are hosting YMUN this year, it is our MUN students' responsibility to organize the conference. In organizing this complex event, our MUN students are learning many more skills that will serve them well in the future. We would like to thank our PA for their support of our students in subsidising the costs of this event. Our PA's support is appreciated by our MUN students and is just one example of how the PA support us to provide additional opportunities for our students to learn and grow.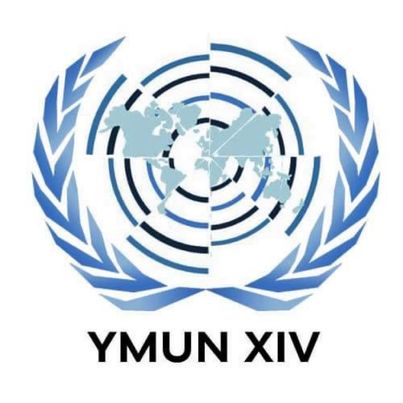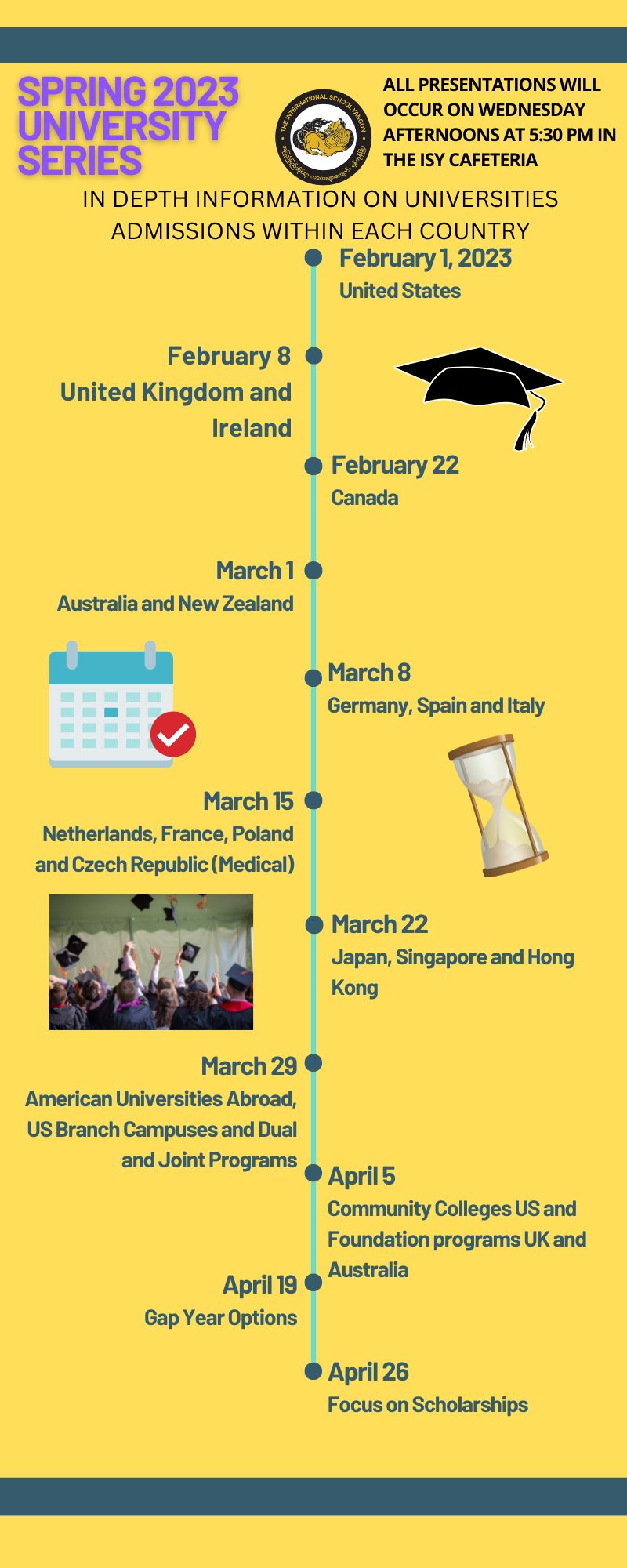 Every week, Mr. A-G, our High School Conselor, provides our High School students with a weekly update. This update provides students with information about a variety of topics including college and university application processes.
Chinthe Summer Fun
For a full list of the details and activities, please see this program document. To register your interest, please fill out this form.
Chinthe Zay Store
Our Chinthe Zay Store has some new merchandise. Today some of our Middle Schoolers were modeling the new hoodie and t-shirt.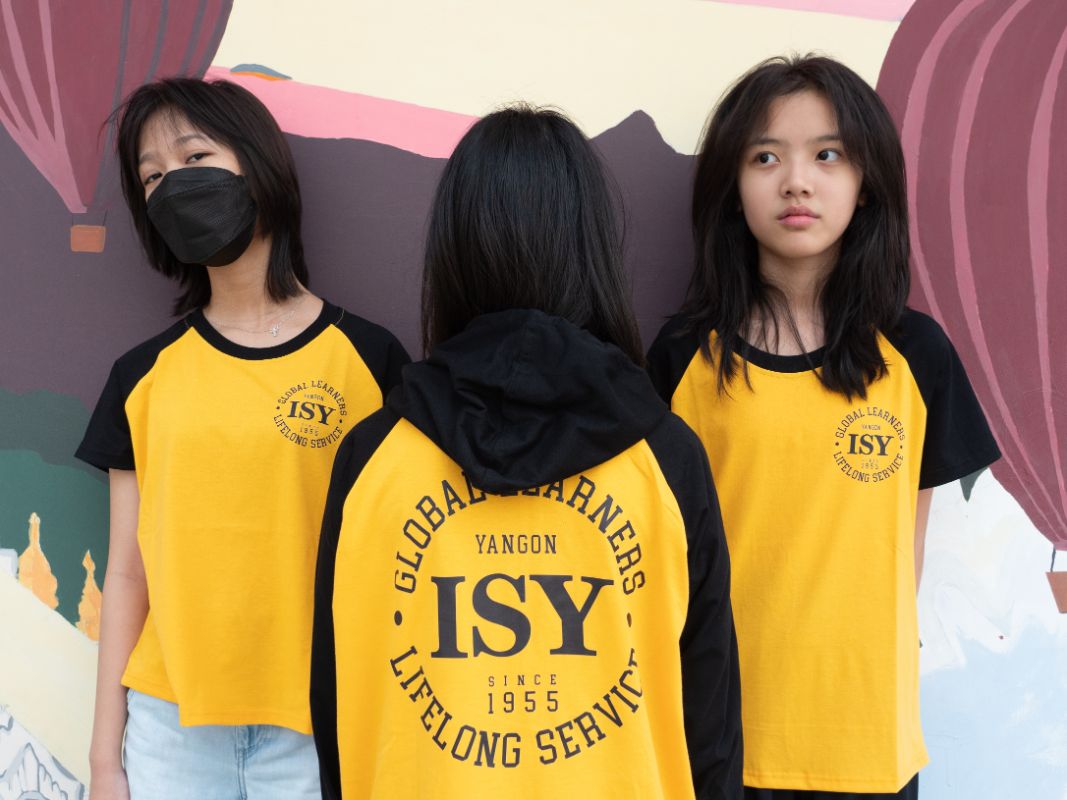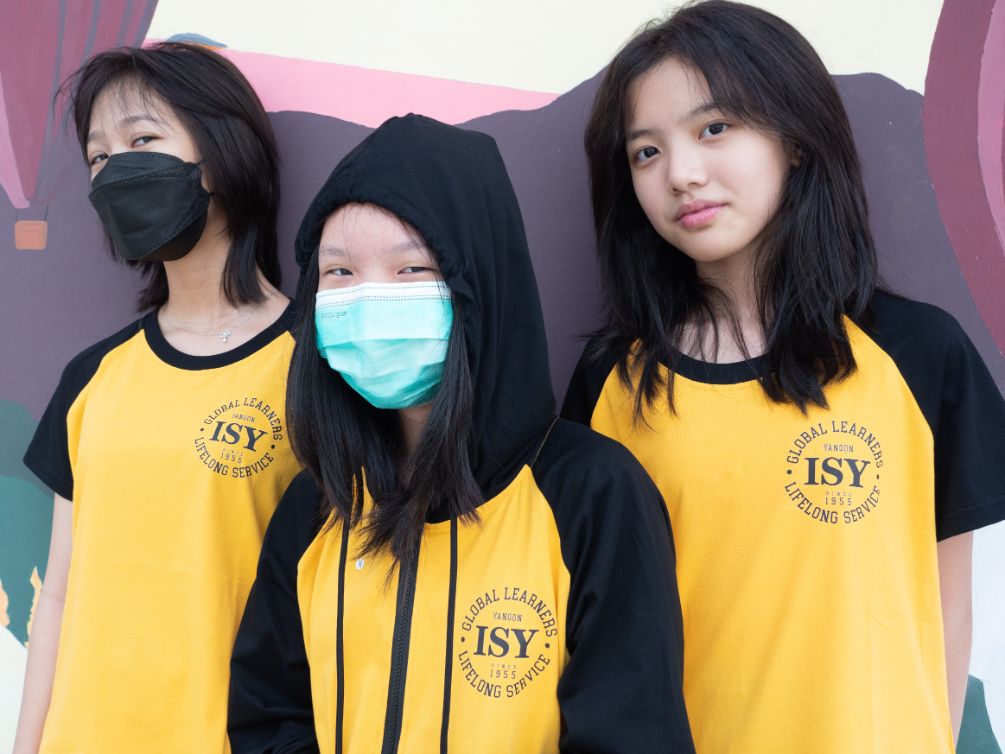 Secondary School Events
This week:
Wed, Mar 22:
Yangon Athletic Conference (YAC) High School Basketball Finals

University Night (Japan, Singapore, & Hong Kong) at 5:30pm
Fri, Mar 24:
Yangon Model United Nations (YMUN) at ISY
Sat, Mar 25:
Yangon Model United Nations (YMUN) at ISY

Yangon Athletic Conference (YAC) High School Basketball Finals

YAC Middle School Soccer Tournament
Sun, Mar 26:
Yangon Model United Nations (YMUN)
Coming Up:
Mar 31-Apr 1: Yangon City Invitational Badminton Tournament

Apr 2: Middle School Badminton Tournament

Apr 7: Quarter 3 Report Cards Available

Apr 7-17: Thingyan Break

Apr 27: Parent Teacher Conference (no classes)
Secondary School Art
You can see grade 8 students working on mixed media self portraits inspired by the artist Martin O'Neill. They combined drawings with collage to make these creative pieces. Aren't they great?!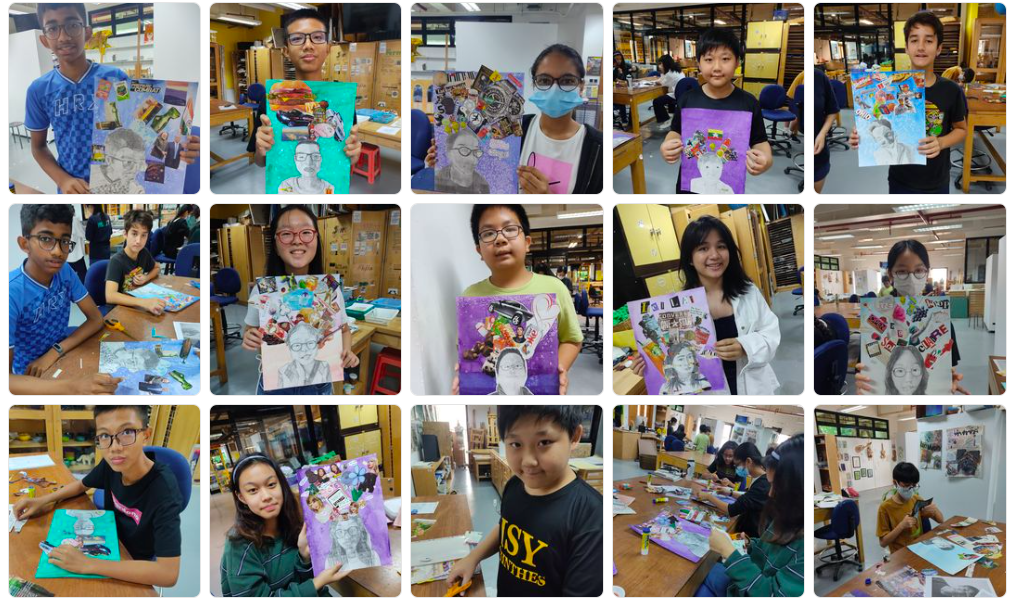 Travelling ISY Sports Teams
On Wednesday, we had a Secondary School Town Hall meeting to wish our travelling sports team good luck. As is becoming a tradition at ISY, our faculty played against the travelling teams. It was a lot of fun and no faculty were injured!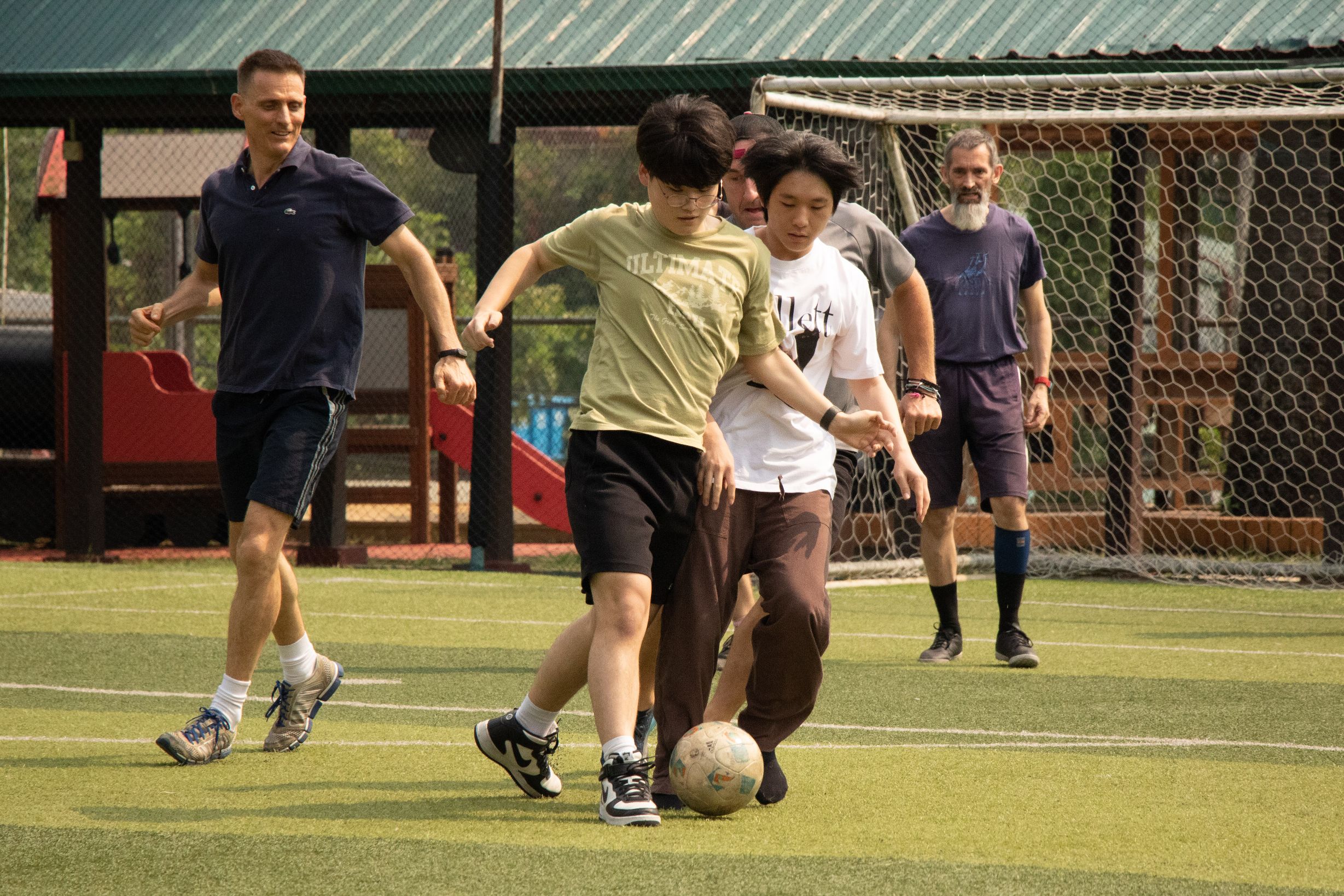 Earth Hour
Could an hour change the world? On 25th March 2023 at 8:30 PM, you are encouraged to do something – anything – positive for our planet. This is one small spark for change. An hour reminding us to make all other hours count.
Earth hour began in 2007; it has also been known as the 'lights off' movement, with individuals from around the globe switching off their lights to show symbolic support for the planet and to raise awareness of the environmental issues affecting it.
Here at ISY, being environmentally conscious is very important to us. Could an hour change the world? It's a start, and it's up to us.
Watch this video and explore ways you can give an hour here.
We would love to hear how your family is participating in Earth Hour – go to this link to a Padlet and let us know what you did. It is easy to use, and you can also add photos. Just click on the green button on the bottom right of the screen.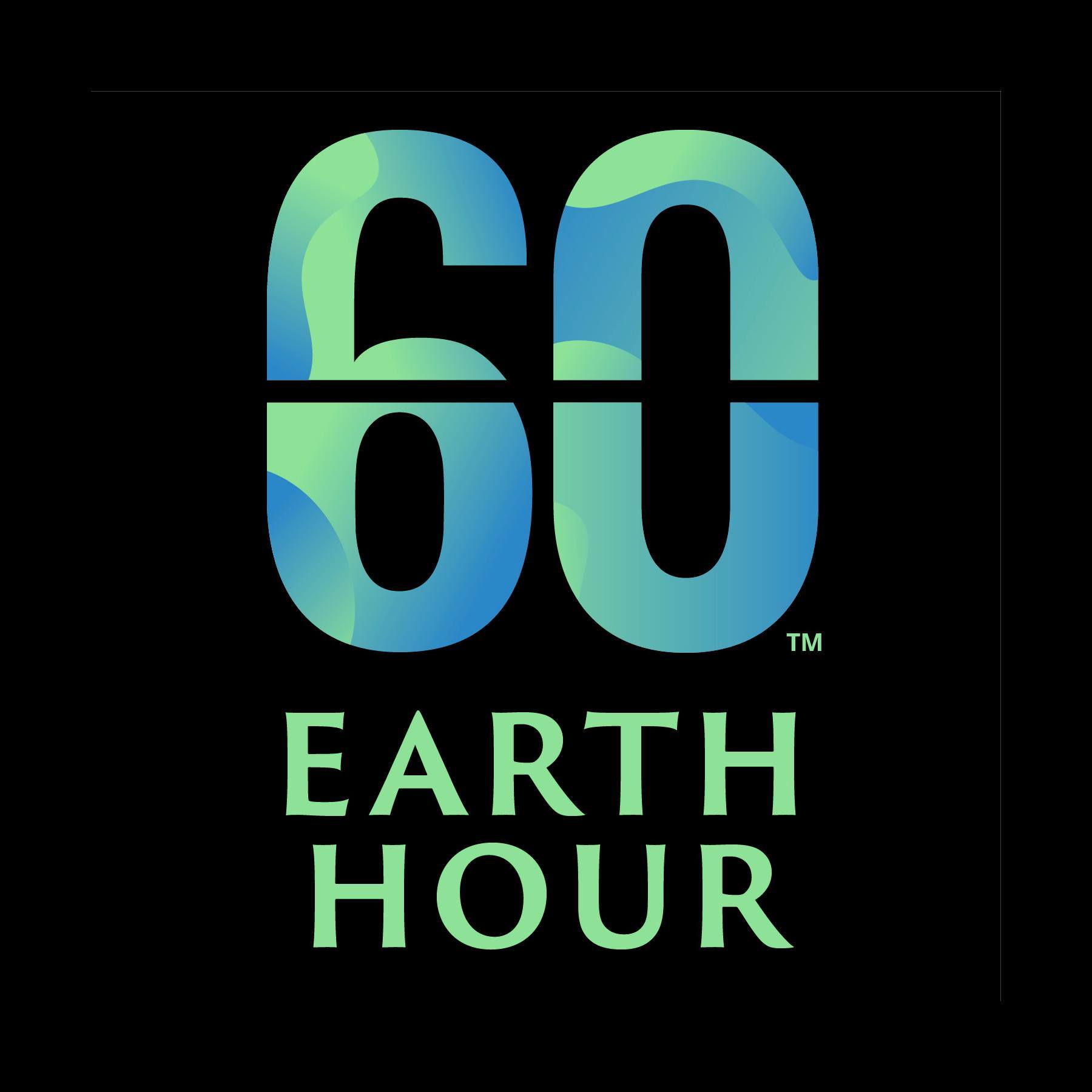 The International School Yangon
20 Shwe Taungyar Street
Bahan Township
Yangon, Myanmar
+95 (0) 9 880 441 040