Mike Simpson
Secondary School Principal
May 19, 2023
While we still have a lot to do in the last three weeks to finish this year strongly, we are very much focused on smooth and successful student transitions into next year. 
We place a lot of importance on transitioning students into their next grade level. We are also very careful to emphasize that all students are part of the same compassionate community – regardless of their grade level or whether they are in Elementary, Middle or High School.
This year, we have been very deliberate in strengthening the connections between the Elementary, Middle and High Schools. We have combined the Elementary and Secondary School Offices, many of our teachers teach in Elementary and Secondary School, Middle and High School students now attend the same assemblies and celebrations together, and there have been some wonderful collaborations between grade levels across the school. 
The connections between students from different parts of the school are also clear to see on the playground and the way that they interact with each other. This is very pleasing to us as it shows that our students feel that they belong to the same community and this is a feeling that we will keep nurturing at ISY.
As our students change grade levels or change from Elementary to Middle to High Schools, it is very helpful for them to feel that they are moving through the same community instead of moving on to a different one. The confidence that comes from belonging to a strong community is what makes for smooth and successful transitions through each student's time at ISY.
Being Sun Smart
It looks like the rain is coming but when the sun is out, we are strongly encouraging our Secondary School students to bring a hat to wear when they are outside. Many of our students report that they use sunscreen which is great and we strongly encourage all students to use it and bring it to school so they can apply it before they go outside. Students should also be bringing a water bottle to keep hydrated during the day.
Secondary School Events
This week:
Mon, May 22 – Wed, May 24: Grade 12 Retreat
Wed, May 24 – Wed, May 26: Grade 11 Retreat
Wed, May 24: Chinthe Fund Fundraiser (see details below)
Coming up:
May 22-26: Grade 11 & 12 Retreats

May 27: High School Prom

May 30: Grade 12 Graduation

June 2: Parent Appreciation Celebration and Parent Association AGM (see details below)

June 6: Middle School iMPACT Festival

June 7: Semester 2 Reports available on Powerschool

June 9: Last Day of School (11:30am finish)
Every week, Mr. A-G, our High School Conselor, provides our High School students with a weekly update. This update provides students with information about a variety of topics including college and university application processes.
Mischievous Genius Maki's Tickle Tale
Grade 8 teacher, Mr. Danny has written a book! Mr. Danny partnered with a local illustrator to publish Mischievous Genius Maki's Tickle Tale. The book is based on stories that Mr. Danny has shared in with his son. 
The book is excellent quality and is for sale in our Chinthe Zay for 10,000 kyat. 5,000 kyat of every sale will go to our ISY Chinthe Fund to support ISY's Service Learning Partner Projects.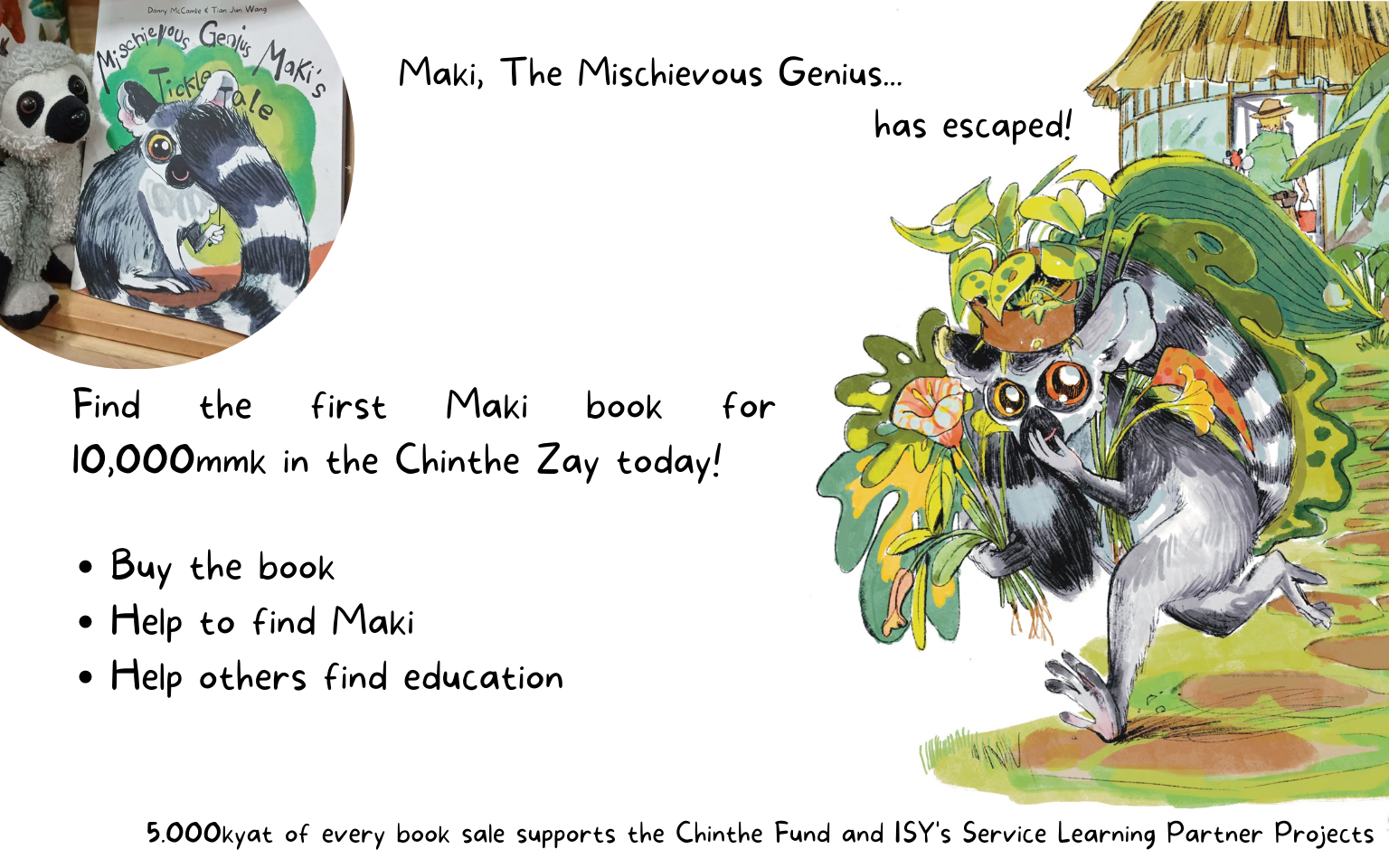 Elementary Football Tournament
On Wednesday, some of our High School students organized a football tournament for our Elementary School students. A lot of fun was had by all and it is great to see our older students provide these opportunities for our younger students.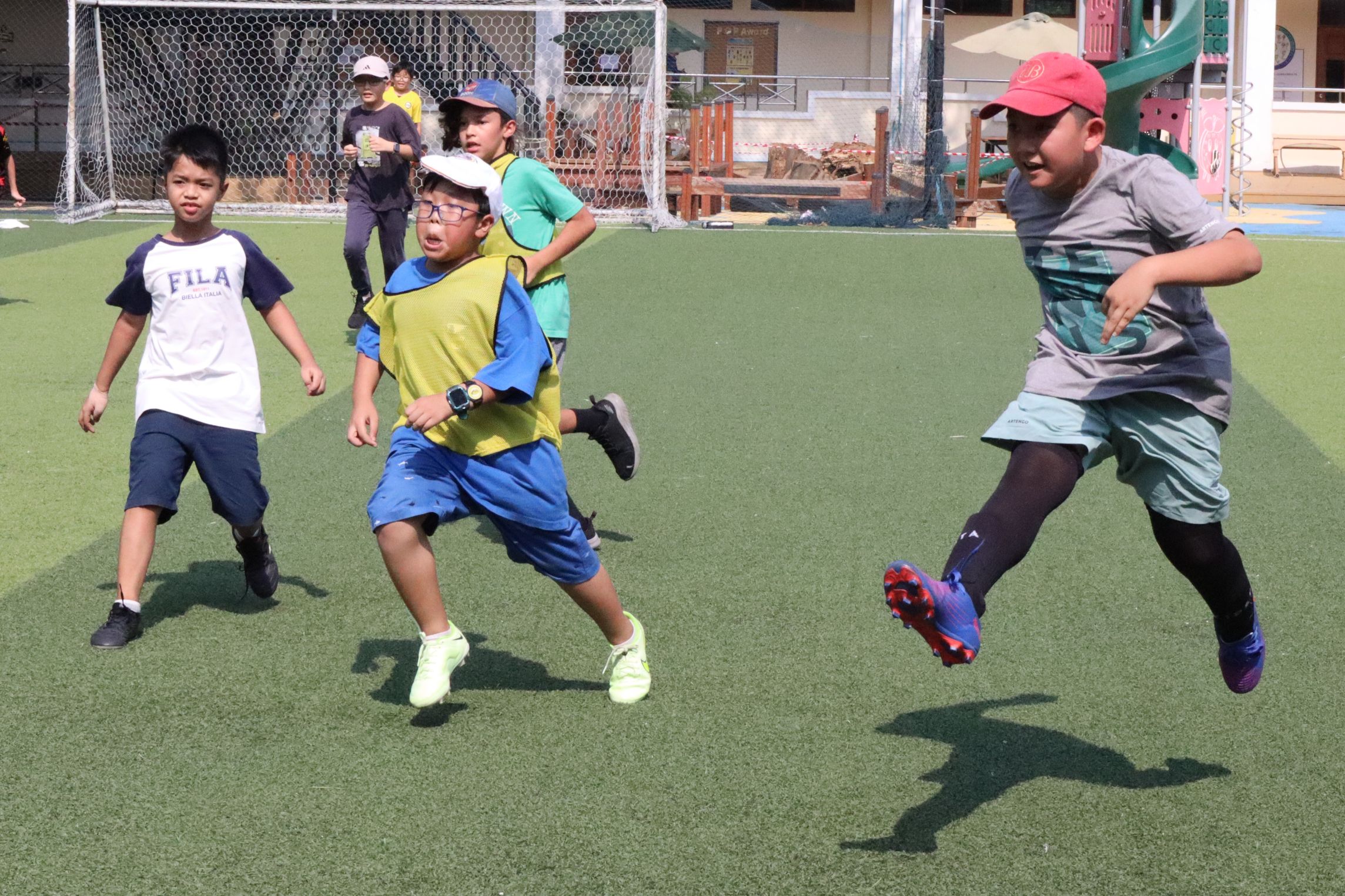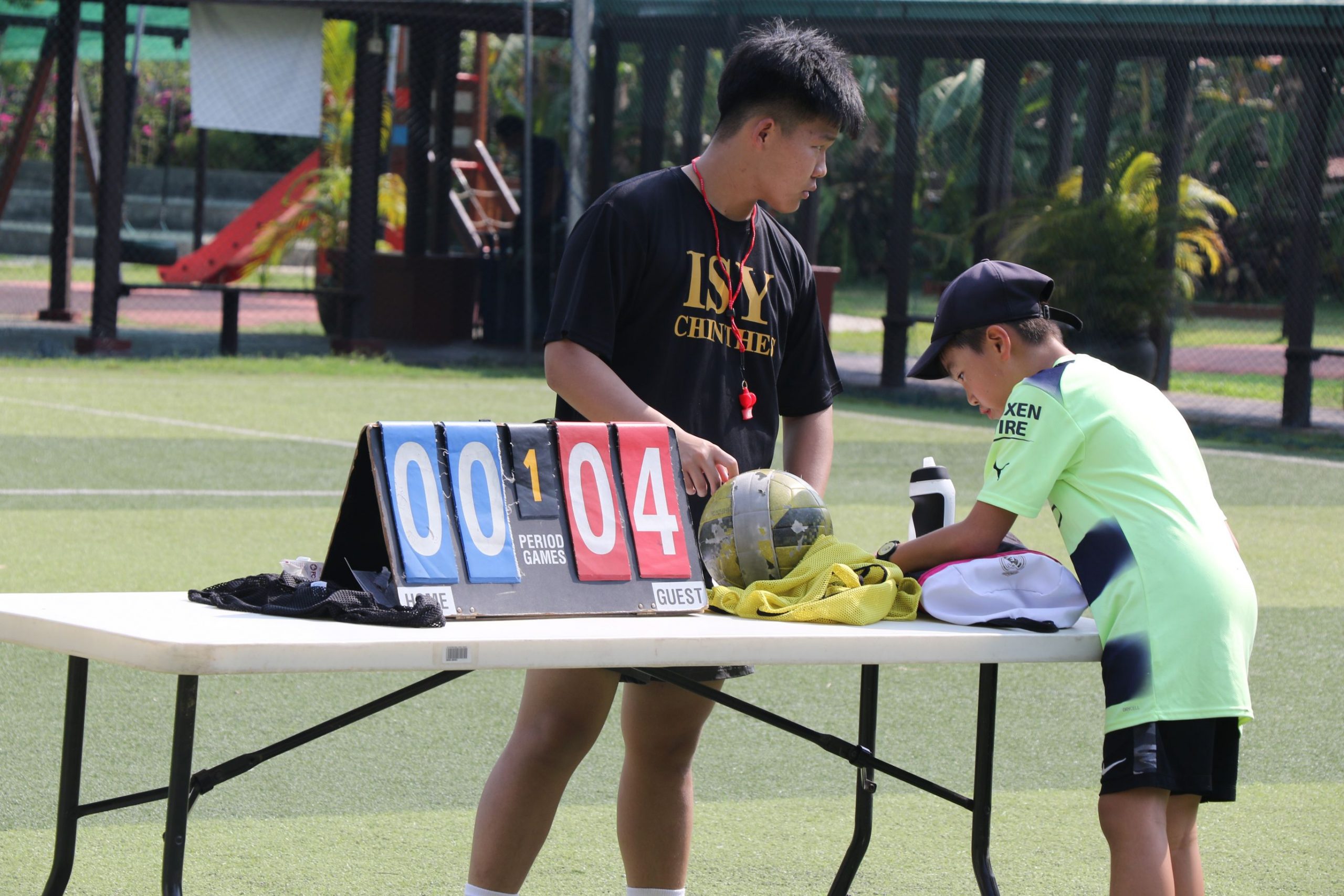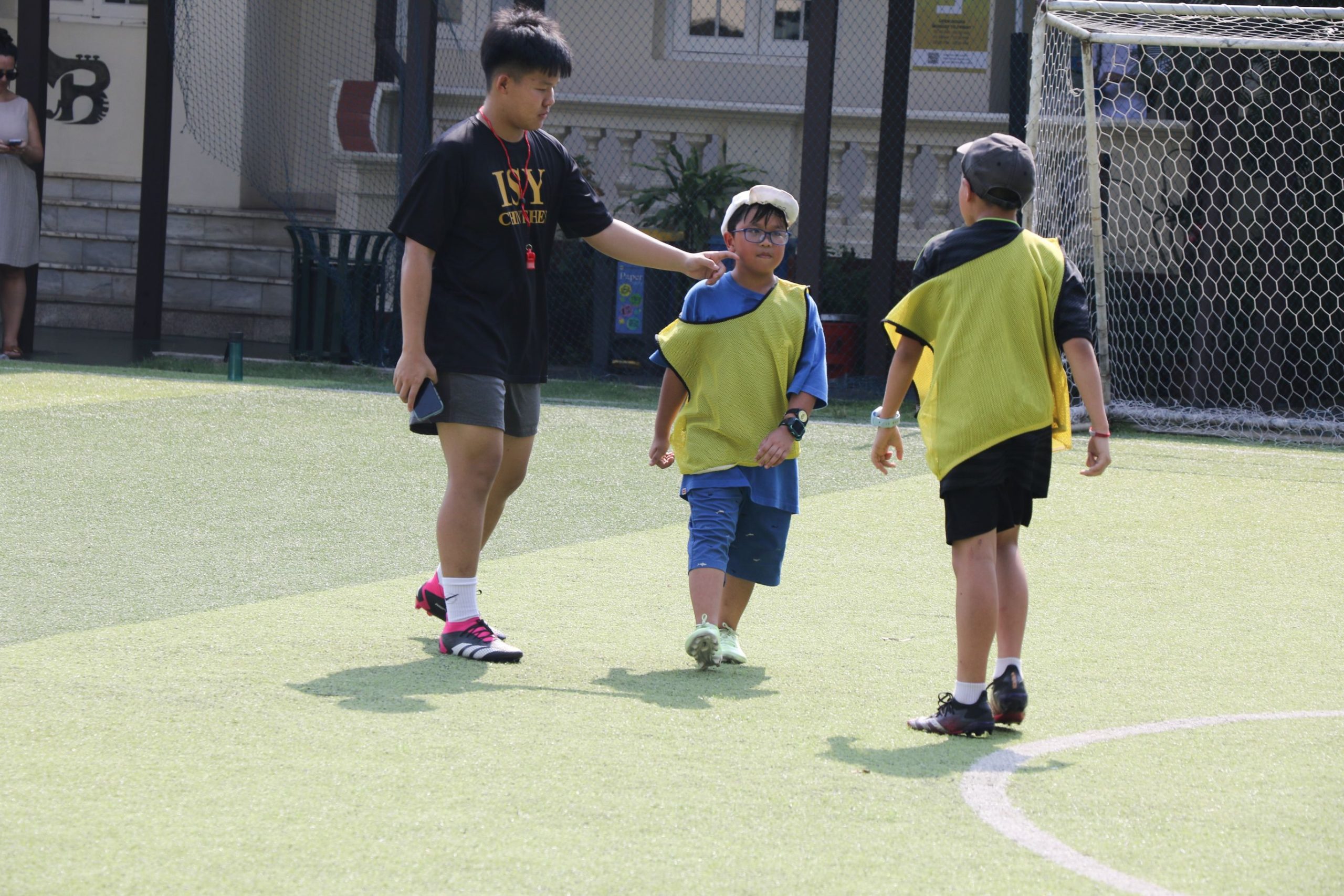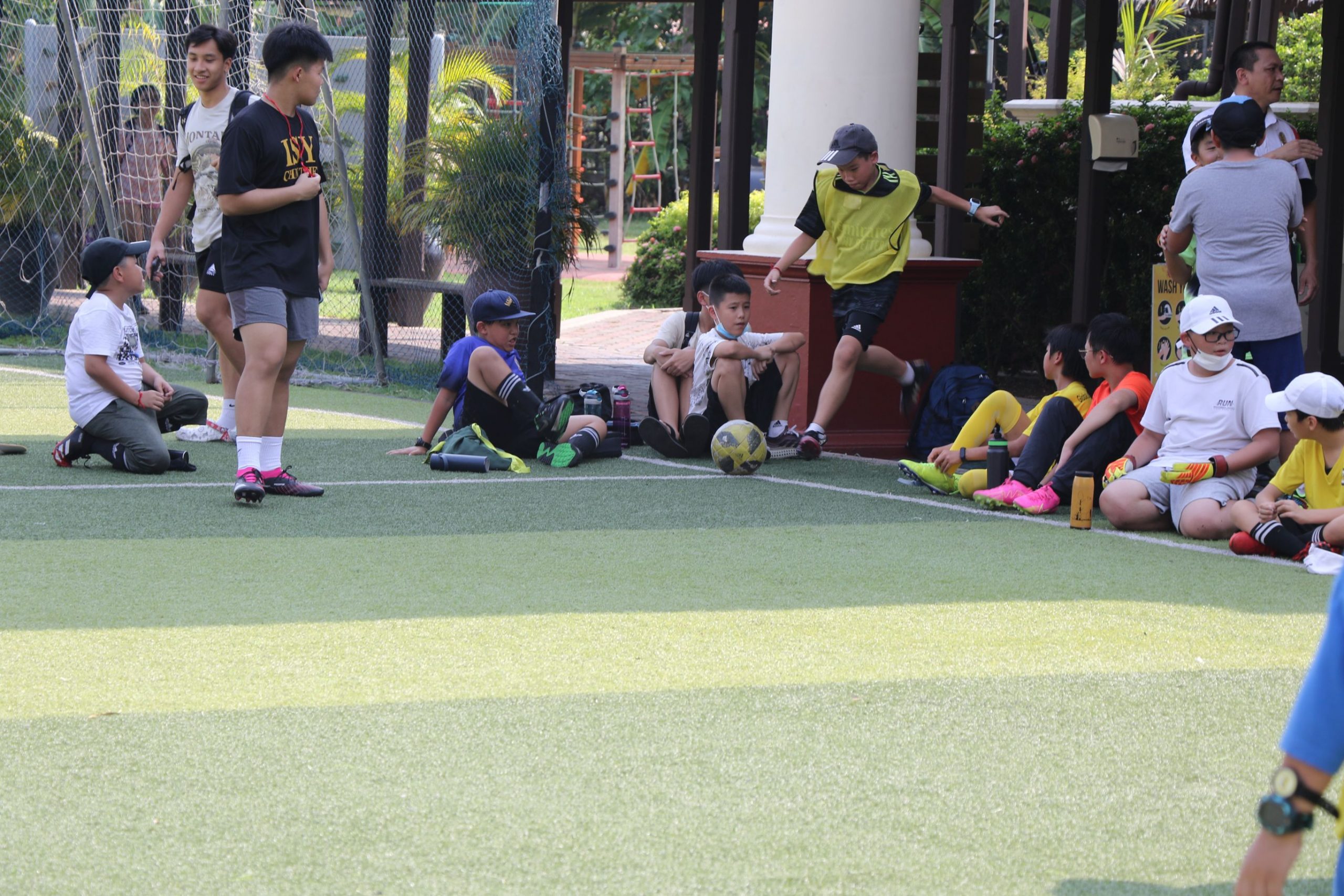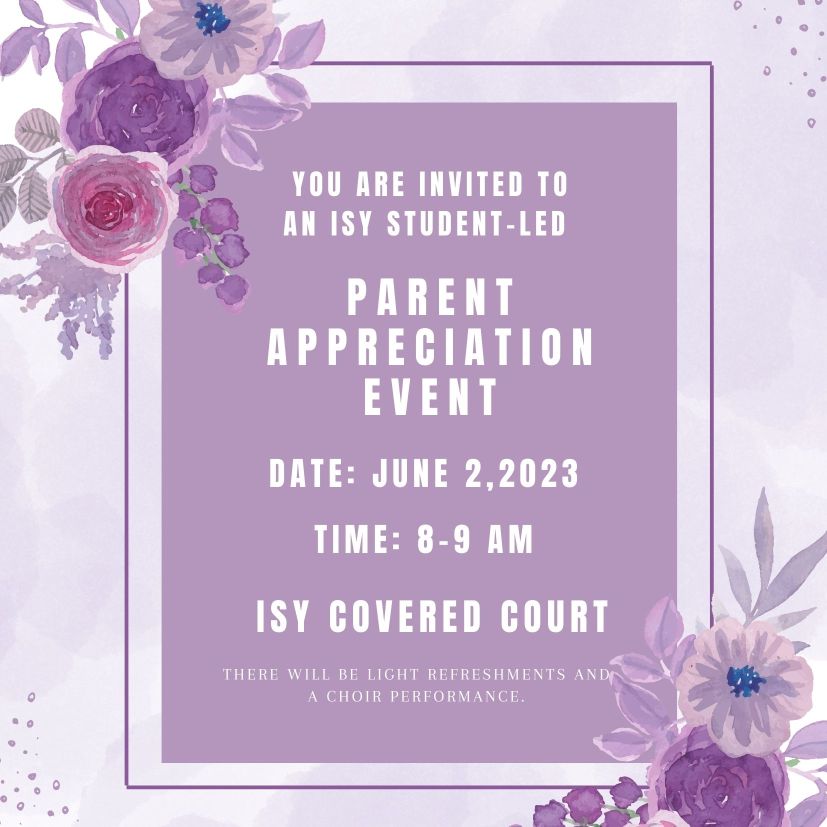 PARENT TEACHER ASSOCIATION ANNUAL GENERAL MEETING
This will be held on June 2 at 9 AM in the Cafeteria, after the Parent Appreciation event.  The Parent Association will be sharing a traditional Mohingar breakfast. Come and join them to find out more about the work the Parent Association has done this year.
CHINTHE FUND FUNDRAISER
Some Elementary students have organized a fundraiser on Wednesday at lunchtime.
The fund will go to the Chinthe Fund. Each year ISY raises money for the Chinthe Fund, which is then equally distributed to our three partners: Yangon Animal Shelter, Care to the Least Center, and Kalihtaw School.
There will be a large book sale with books suitable from Kindergarten to Grade 12.
The International School Yangon
20 Shwe Taungyar Street
Bahan Township
Yangon, Myanmar
+95 (0) 9 880 441 040