Secondary Principal's Blog

Christina Powers, Secondary School Principal
"It starts with US"
iMPACT 2022
iMPACT 2022
iMPACT 2022 continues to propel forward. Over the last few weeks, our middle school students have been working in cross-grade level teams investigating, gathering data, and taking steps to make an impact on our local community.  This is service learning in action! The projects are designed and implemented by our students.  Putting our project into action comes at a perfect time, as our middle school students are about to embark on their project, Dr. Hedger is about to undertake his adventure down the Mississippi River. Make sure to follow Dr. Hedger's  Blog ( Mississippi River Journey ) as he shares his experiences and adventures. 
On Friday, June 3rd  we would like to invite families and community members to join us in celebrating our iMPACT project. Parents of middle school students are invited on campus at
11:45 PM in the ISY Gym. 
Please make the time to join us and learn about our students passion and determination to make a difference in their community.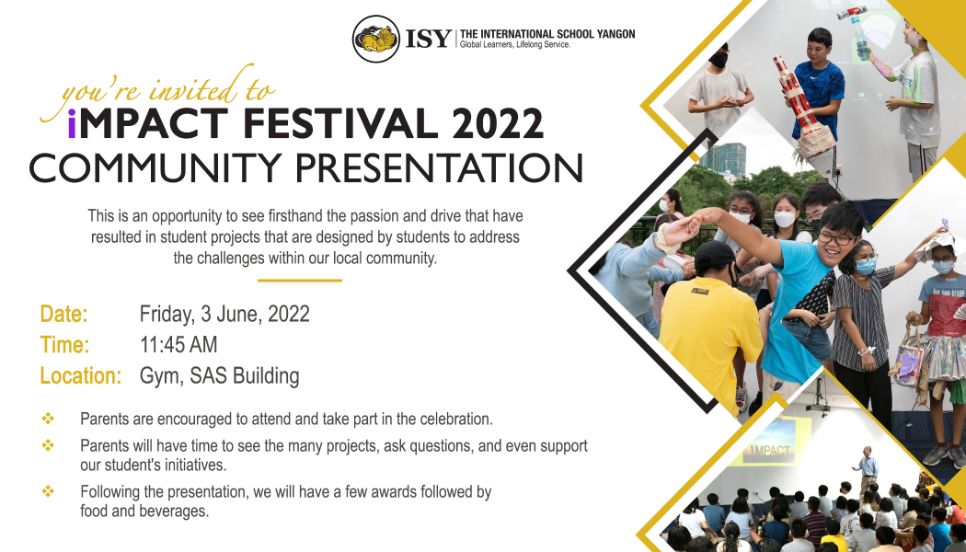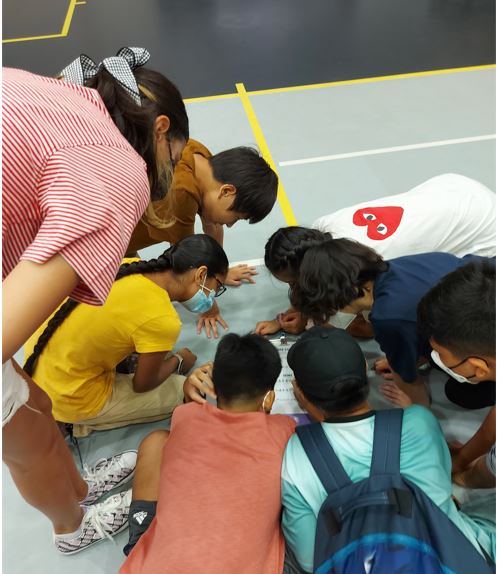 Stretcher Challange… Untilizing all our resources and using teamwork makes the impossible, possible"
The International School Yangon
20 Shwe Taungyar Street
Bahan Township
Yangon, Myanmar
+95 1 512 793 /94 /95