The oldest, most diverse International School in Yangon.
Founded in Yangon in 1955, The International School Yangon (ISY) is a non-profit PreK through 12th Grade school. We offer an American Curriculum up to Grade 10 and the International Baccalaureate program for Grades 11 and 12. ISY is committed to becoming a carbon neutral school, with a meat free campus, recycled food waste and a strong commitment to solar energy.
The environment has always been a top priority for the ISY Community. In 2018 this was formalized when 'Environmental Consciousness' was made into one of our core themes.
From solar panels to composting and from High School student action campaigns to Elementary School gardening clubs, protecting our planet is part of who we are.
Recognizing the opportunity to contribute to change in both our own, as well as the larger community around us, ISY strives to be a leader in Service Learning as a means to engage as global citizens .
Service Learning is one of ISY's Strategic Themes.  From working with the Yangon Animal Shelter to our partnership with the United World Schools Project, Service Learning is part of everything we do at ISY.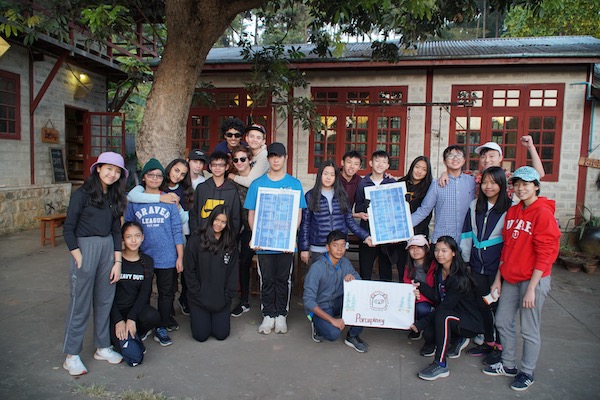 Grade 9 students making solar panels in Kalaw.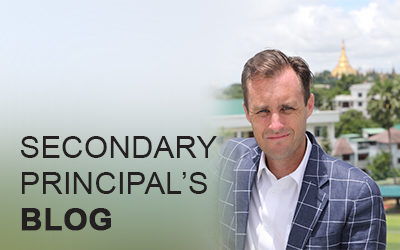 I hope that you had an opportunity to speak with your child's teachers during yesterday's Parent Teacher Conferences.
Whether you live in Yangon permanently or are here on a 2 year posting, ISY provides a great environment for your child.
Applications for the 2021 – 2022 year are accepted right up until April of 2022.  Applications for the 2022 – 2023 year will open on February 15, 2022.  We are confident that ISY provides the best standard of education with the highest diversity of students in all of Myanmar.  Why not visit us and have a look round.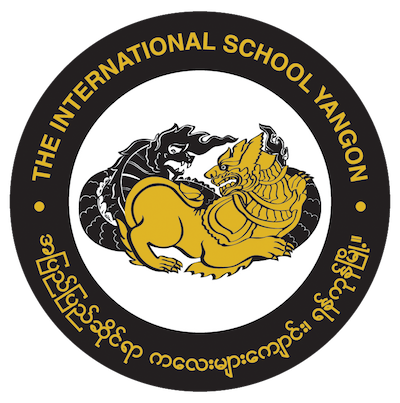 Are you looking for a new challenge?  ISY offers a competitive package in a fascinating country.
ISY is not only the top choice for parents looking for a school for their children in Yangon but also the top choice for teachers looking for the next step on their careers.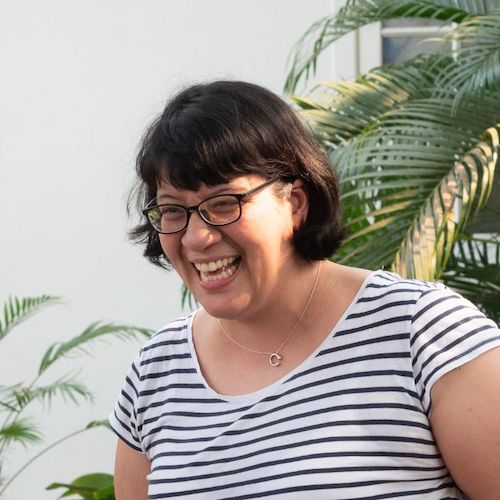 Sami Khattab –  Art Teacher
Frequently Asked Questions
Here are answers to some of the most frequently asked questions.  There is a whole page of these but if you think something is missing then let us know.
How do I reset my PowerSchool login?
What are the pool and fitness room opening times?
The fitness room is open 24 hours a day but you need a pass to get in.  Find out how to get a pass and what the swimming pool times are here.
When can I apply for the 2022-23 school year?
Applications for the 2022 – 2023 academic year beginning in August of 2022 will open on February 15th 2022.
What is ISY's policy towards child protection?
The International School Yangon has a comprehensive policy regarding child protection which can be read and downloaded here.
Where can I find the supply lists?
When is the Spirit Store open?
In order to buy ISY merchandise like clothing, umbrellas, and water bottles etc, go to the Online Spirit Store.  Information on this can be read here.
The International School Yangon
20 Shwe Taungyar Street
Bahan Township
Yangon, Myanmar
+95 (0) 9 880 441 040